Sam Sheen, the eldest daughter of Charlie Sheen and Denise Richards, made recent claims about finally getting to move out of her "abusive household."
The 17-year-old made the sudden allegation in a viral TikTok video this week, but the video has been made private now.
The caption of the emotional video said, "1 year ago today: trapped in an abusive household, hated myself, would go days without eating or sleeping, insanely depressed, hated school, etc…"
The clip that followed, showed a happier version of herself as she wrote, "now: finally moved out of the hell house, had a spiritual awakening, own 2 cats, happy single, full of self love, and dropped out of high school :)."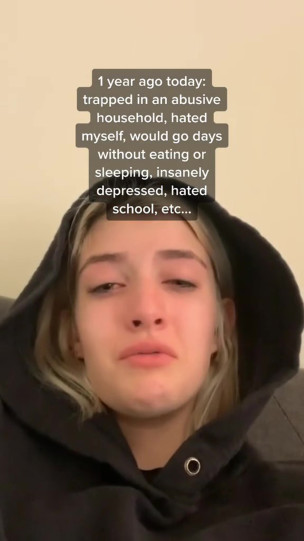 While Sam did not clarify which parent she was living with, a source close to Page Six revealed that she was residing with Richards last year. There was also a video Sami posted in July saying that her mother tried to kick her out of her home.
According to the source, Sam's claims are only a product of teenage angst.
Also Read: Who Is Australian Retired Ballet Dancer Damian Smith?
"Denise set normal rules that any parents would be setting," the source claimed. "She's a mom and a parent and there are rules. She didn't want to follow the rules."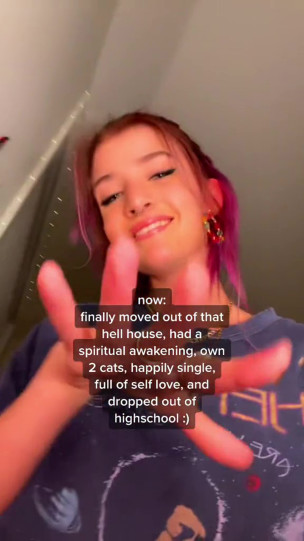 The source further added, "Charlie didn't support implementing Denise's rules. He has a different way of parenting and Sami decided to live with her dad."
"Denise loves her daughter very much and she's saddened by the situation."
On the other hand, Charlie told Page Six via his rep, Jeff Ballard that, "Sam's amazing. I love her and all my children unconditionally. We're having a ball. GED here we come!"
Peep This: Meet Frogger Co-Host Kyle Brandt Wife Brooke Brandt
Charlie Sheen and Denise Richards got married in 2002 and separated in 2006. During their union, they welcomed two daughters, Sam (age 17) and Lola (age 16).
Denise adopted her daughter, Eloise (age 10), after their split.
Who is Sam Sheen?
Sam Sheen was born on March 9, 2004, to actors Charlie Sheen and Denise Richards. She grew up in Los Angeles, California, with her sister, Lola.
When it comes to siblings, Sam also has a half-sister named Cassandra Estevez and two half-brothers, Bob Sheen and Max Sheen.
Social Media
Sam has been in the spotlight since a young age considering her famous parents. She has taken a step into the industry by sharing her influence on social media. 
While You're Here: Paula Jones And Steven Mark McFadden: Married Life, Any Kids?
Already a famous TikTok star, Sam has garnered more than 70K followers on the site. 
She is also active on Instagram where she shares content with more than 26K followers, under the username @samisheen