On the red carpet for the premiere of Tubi's The Freak Brother at Fred Segal on Monday, John Goodman flaunted his thin physique.
In a pair of jeans, an orange V-neck sweater, and a sports coat, The Conners actor flaunted his 200-pound weight reduction, gleefully posing for photographs with his co-star Pete Davidson, who was wearing the Fred Segal Reverse Logo Hoodie, and Blake Anderson.
Goodman began his transformation in 2007. He continued to yo-yo until he decided to make a complete lifestyle change when he reached a weight of about 400 pounds.
"In the old day, I would take three months out, lose 60 or 70 pounds, and then reward myself with a six-pack or whatever and just go back to my old habits," he told ABC in 2017. "This time, I wanted to do it slowly. Move, exercise I'm getting to the age where I can't afford to sit still anymore."
According to reports, John ate a Mediterranean-style diet that included fish, olive oil, vegetables, nuts, and fruits. He's also hired a personal trainer and increased his fitness program to 10,000 steps each day.
People want to know more about John Goodman now that he's making news for his weight reduction quest.
Here are some John Goodman facts: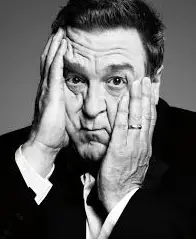 John Goodman was born on June 20, 1952, in Affton, Missouri, as John Stephen Goodman.
John was raised as a Southern Baptist and is of English, German, and Welsh descent.
When John was two years old, his father, Leslie Francis, died of a heart attack. His mother, Virginia Roos, worked as a waitress.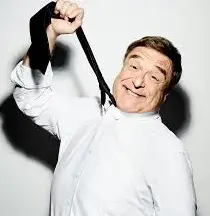 He is an American actor mostly known for starring in the ABC television series, Roseanne as Dan Conner.
John earned a Golden Globe Award for Best Actor in a Comedy Series for his part on Roseanne in 1993, and he repeated the character in The Conners.
John has two siblings, Leslie and Elisabeth.
Goodman spent a lot of time listening to the radio and reading comic books, first with DC's Green Lantern and then with Marvel Comics.
Goodman attributes his introduction to humor and bebop to his brother.
John received a football scholarship to Missouri State University after graduating from Affton High School.
Goodman earned a Bachelor of Fine Arts degree in 1975.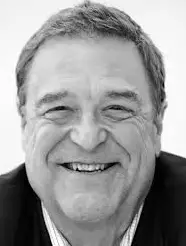 Before getting cast in the Broadway production of Loose Ends in 1979, he traveled to New York to pursue his acting career and worked in dinner theaters and television advertisements.
Goodman starred in over 20 films, including The Babe (1992) and The Flintstones (1994), a reboot of the popular animated series.
In Punchline (1988), he portrayed the spouse of a comic, and in Always, he played a pilot fighting forest fires alongside Richard Dreyfuss (1989).
In Coyote Ugly (2000), Goodman portrayed a father, and in One Night at McCool's, he played a detective (2001).
Following that, he had a minor part as Bobby Darin's manager in the movie Beyond the Sea.
Goodman has featured as a Hollywood industry figure in two straight Academy Award winners for best film.
In Argo, he played a studio magnate and real-life makeup artist who joins a CIA operation (2012).
In 2013, Goodman appeared in The Hangover Part III as a ruthless gangster and Inside Llewyn Davis as a caustic jazz pianist.
He went on to star in the action films Kong: Skull Island, Once Upon a Time in Venice, and Atomic Blonde, among others.
Captive State (2019), in which aliens overrun Earth and encounter a resistance movement, was one of his later films.