Slim 400, a rapper from Inglewood, was shot dead on December 8, 2021. The incident happened about 7:50 p.m. on the 8600 block of 7th Avenue, according to the Inglewood Police Department.
Vincent Cohran, also known as Slim 400, was the victim, according to authorities. After hearing gunshots, officers patrolling the vicinity discovered the injured musician on the ground.
Slim 400 was treated on-site by paramedics before being brought to a local hospital for emergency traumatic treatment, according to reports, Harbor-UCLA Medical Center, where he was declared dead. For the continuing investigation, Inglewood police are gathering evidence and looking for witnesses.
Slim 400 released a music video for his single "Cavier Gold," a love song to cannabis, only hours before the shooting, which he pushed to his 247,000 Instagram followers.
In the year 2019, the late rapper was shot nine times. The rapper said he was ambushed near Compton while on his way to see his family at the time.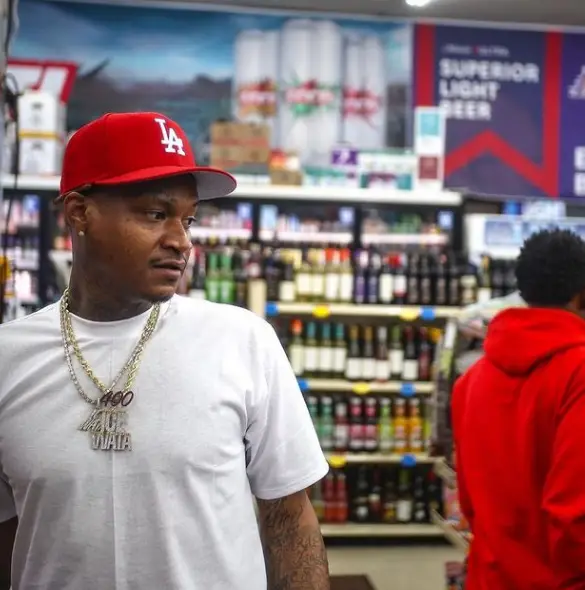 As a hail of gunshots sounded out, he said that one of his family members sacrificed his own life to save him by bringing him indoors to safety.
"I just feel like when you meant to be here and God has a plan for you, it ain't no stoppin' it the rapper told a local radio station at the time. I hit the ground thinking it was over. My family came out, kept me alive, talking to me, dragging me in the house while they still shooting... My family, love her to death for just saving me. I just feel like I'm blessed just to be here 'cause I could have just died then and there," he said.
Mud Dolla Mayor, a close friend of Slim 400's, informed him that he had been shot. Mayor addressed Slim in a tweet on Thursday, wishing him well in his recuperation.
Who is Slim 400?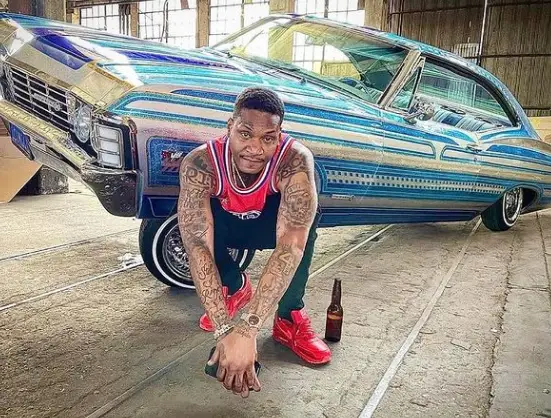 Vincent Cohran, better known by his stage name Slim 400, was born in Germany and raised in Compton.
Slim 400 was found and signed by Pu$haz Ink, the same label that made YG and DJ Mustard famous.
The rapper was most recognized for his collaboration with YG and Sad Boy Loko on the song Brusin.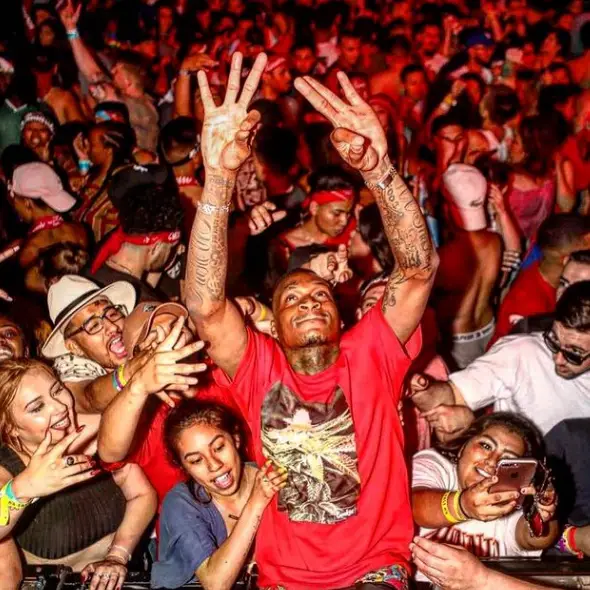 He joined the Pushaz Ink Label in 2008, which was founded by artists like YG, Ty Dolla Sign, and DJ Mustard.
'Goaple,' which included YG, and "Piru," which featured YG and Redrum, were two of the rapper's most well-known tracks.
Slim 400 has released many projects independently since his debut in 2008, including High Off Series and Keepin it 400.
Slim 400 teamed with Kidoe on the album The Homies, which was released in 2017.
Net Worth
Slim 400 was said to be worth $2 million.
Slim 400's Instagram
Slim 400 released a music video for his single "Cavier Gold" on his Instagram account @slim400blk, which has 250k followers.