A Syracuse University alumna has been fired from her job at Fox 26 News (KRIV-TV) in Houston in June 2021 after accusing the television station of "muzzling" her. 
Ivory said, 
"I want to let you the viewers know that Fox Corp. has been muzzling me to keep certain information from you."
She added, 
"From what I am gathering, I am not the only reporter being subjected to this. I am going to be releasing some recordings about what goes on behind the scenes at Fox, because it applies to you, the viewers,"
Ivory also mentioned sending secret recordings to Project Veritas, James O'Keefe's far-right organization. 
On Tuesday, Project Veritas released a 10-minute extended surreptitious recorded footage. There Fox 26 assistant news director Lee Meier was seen telling Hecker that the station does not do more stories about Bitcoin and other cryptocurrencies because they don't appeal to their "poor African-American audience" at 5 p.m.
Don't Miss: HGTV: Inside Out Host Mike Pyle's Partner & Family Explored!
In another video, Lee Meier and Fox 26 vice president and news director Susan Schiller told Ivory that she failed as a reporter because she kept promoting hydroxychloroquine, a Covid-19 cure found to be largely ineffective against the coronavirus.
During an interview with the Daily Beast, Ivory said she never wants to work in corporate media again. She said, 
"I have been longing to part ways with this strange, slightly unhinged corporation since last August when I realized what they were. I would turn down Fox News. They wanted to bring me up to the network. I met a lot of executives there and I don't want to talk to them anymore. It came from one of the top executives there that what I needed to succeed was to get in line with the narrative."
On the other hand, a Fox News spokesperson told the Daily Beast that they had a single meeting only as a courtesy and was never offered a job.
Who Is Ivory Hecker?
Ivory is a news reporter, philanthropist, and social media personality. She hails from Hayward, Wisconsin, and her parents are named Renee (Hanson) Hecker and Nathan Philip Hecker.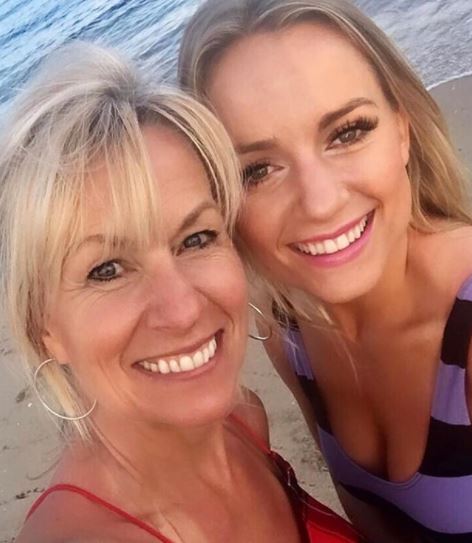 Her mother is a writer at One True north Life Coaching. She also has an Instagram page where she documents her life as a mother of twelve kids (Ivory, Noah, Clay, Isaac, Grace, Glory, Boone, Liberty, Eve, Sterling, Valor, and Leif). Also, She guides parenting, relationships, and grief on her page, where she has 59K followers.
Check Out: 7 Little Johnstons: Insight Anna Johnston Life Explored
Sadly, Ivory's father, a logger who owned a logging business, was killed in a logging accident on 23rd March 2020. 
Moving on, for education, she studied B.A. in Global Political Economy and Journalism at Syracuse University from 2008 to 2012. 
Prior to Fox News, she has worked at YNN (now Spectrum News), CitrusTV, WSYR-TV 9.2,  WBNG in Binghamton, KBJR in Minnesota, WLEX in Kentucky, and KARE. 
Married Or Dating?
Ivory, 32, is not into discussing her public affairs. She seemed to have never been married and also unaware if she has a boyfriend. On the contrary, as per Get India News, she is married to a man named Jofer Adams; however, they failed to explain who Jofer is and more about him. 
More From Us: Insight Inside Out Host Mike Pyle's Fiancée Lizzy Farag
Furthermore, Ivory has often expressed her thoughts against online dating and even reported a story back in 2013 for Fox News. 
Some Facts On Hecker
She stands tall at the height of 5 feet 5 inches (1.65 meters). She has measurements of 37-24-36. 
Ivory lost one of her sisters.
On her verified Instagram account, she has 142K followers. 
She is also a singer-songwriter and inherited her musical talents from her father. She has released three singles, Life's Gift, Sky & Limits, and Love at First Sights. Her songs are available on Apple Music and Spotify. 
Hecker has an estimated net worth of $500K.