Lisa Stelly is a personal blogger, social media personality, and former American model. She has starred in several music videos and has ventured into several endeavors. She is also a talented cake decorating artist. Although she started as a model she later transitioned as an actress. 
In addition, she is widely recognized as the ex-wife of an English media personality Jack Osbourne. She had already established her name in the entertainment industry but her marriage and divorce with Jack hyped up her name even more. 
Who Is Lisa Stelly?
Lisa was born on 4th March 1986 in Los Angeles to a Caucasian family. 
She has not spilled any details regarding her parents, siblings, and family background. 
However, her professional life has not been hidden from the public. She was featured in two music videos, 21 Guns and 21st Century Breakdown by Green Day. She has also starred in 2009's 13-minute short comedy-drama called Passed Over. 
These days, Lisa is busy running her business as she is the founder of Fancy Sprinkles, a sprinkle store that sells cake decorating supplies. Her store also sells edible sprinkles, various kinds of syrups like chocolate and candy cane for your deserts.
Also Read: Who Is Mj Rodriguez's Boyfriend? The "Pose" Star Has Become The First Transgender Actor To Win A Golden Globe
In an interview, Lisa mentioned that her business was inspired by her daughter's request for a very specific cake on the occasion of her birthday. She watched tutorials on YouTube about cake decoration and purchased very necessary ingredients. Soon she became very passionate about cake decoration resulting in her making a website to sell her cakes. 
Just after months of selling her cakes her business kick-started becoming a huge success. To date, her business has continued to grow to attract people across the country. 
Per her financial status, Lisa has made an estimated net worth of $10 million from her cake business and career. 
Married, Husband, Divorce
Lisa Stelly got hitched to Jack Osbourne on 7th October 2012 and divorced in 2019. Lisa first started dating Jack in 2011 and held an intimate wedding in 2012. They welcomed three daughters Pearl Clementine Osbourne (b. April 24, 2012), Andy Rose Osbourne (b. June 13, 2015), and Minnie Theodora Osbourne (b. February 3, 2018).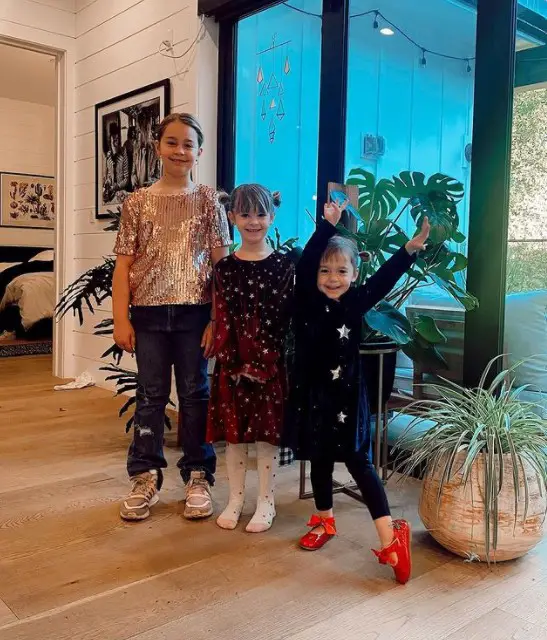 Sadly, Lisa's married was crumbled. As per some sources, the couple underwent therapy sessions but were still unable to resolve their issues together. 
After their divorce was finalized, the couple released a statement saying, 
'What's best for our family right now is that we separate lovingly, and remain best friends who are committed to raising our children together.'
Lisa Dated Skylar Austin 
Lisa after her divorce from Jack dated actor and singer Skylar Austin. The pair made their relationship official in July 2020 through an IG post.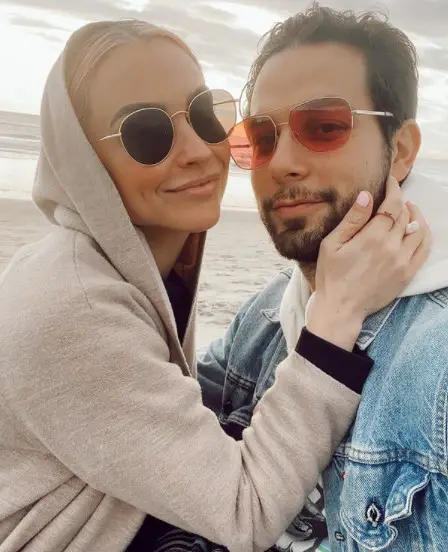 However, Lisa's relationship was short-lived after they split after a year of being together. The reasons for Stelly's recent breakup are yet to be revealed.
Check Out: Owen Holt Is Back With "Next Influencer" Details On The TikTok Star, His Age, College And Family
Moreover, in October 2021, Lisa was rumored to be dating an actor Brad Pitt after they were spotted together at the Bel Air Hotel. However, neither of them has addressed the rumor yet. 
On the other hand, Lisa's ex-husband Jack is engaged to his girlfriend of two years, Aree Gearhart.