TLC's hit reality series "sMothered" is back and with new members and new drama. Lisa Kimball is one of the cast who joined the series with her daughter Lauren Reese. 
On the teaser, Lisa artificially inseminated Lauren and also holds weekly "slumber parties." Their story is going to be even crazier and weirder. 
Too much? No way, say this mother-daughter duo.
Let's take a look at Lisa's personal as well as professional life. 
Facts On Lisa Kimball
Lisa Kimball was born on 24th February 1968, making her Pisces. Her maiden name is Lisa "Perrone," and her parents are named Robert and Joyce Marie Berry Perrone.
Sadly, her father passed away on 2nd October 2019 at 66, leaving his wife married for 41 years alone. 
Lisa often shares how much she misses her father on her social media accounts. 
She has a brother named Christopher A. Perrone and a sister named Meghan E. Perrone. 
Lisa stands tall at the height of 5 feet 5 inches (1.65 meters). She is active on her Instagram account, which goes by @liiiiisssa, and her Facebook account goes by @lisa.p.kimball.
Moving towards her professional life, she is involved in BOE-TEL Communications, a woman-owned telecommunications cable, and wire company, alongside her husband. She is listed as a member of the company, whereas her husband is a managing director. 
Check Out: Who Is Brad Hoss? Expecting Baby With 'Brooklyn Nine-Nine' Star Stephanie Beatriz
Lisa has also debuted as a reality star from sMothered and soon gained popularity amongst the fans. 
She is also fond of DIY, and back in 2015, she made a jewelry organizer bulletin board, and due to its large size, she hanged it on the wall behind her master bedroom door. 
Moreover, she flaunts a net worth of $500K. 
Let's peek inside her personal life. Getting inside her married life, she has been married to her husband Kenny Kimball for over 33 years. Her husband is a Metairie, Louisiana native and a Lousiana State University graduate.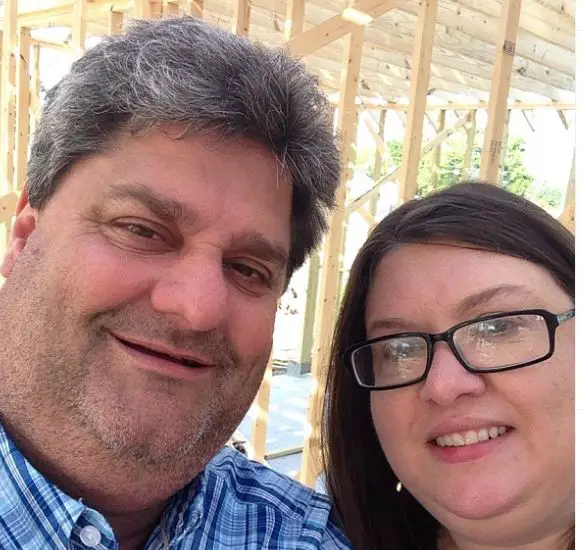 On 10th October 2020, the couple celebrated their wedding anniversary and shares some snaps on her Instagram account.
Moreover, Lisa and her husband share two children, Lauren Reese, and Kayla Kimball. Lauren made an appearance in sMothered whereas, Kayla remains out of the spotlight. However, stalking through Lisa's social media account, we realized that Kayla is busy preparing wedding plans with her fiancee, Thomas Ryan, with whom she got engaged on 6th September 2020.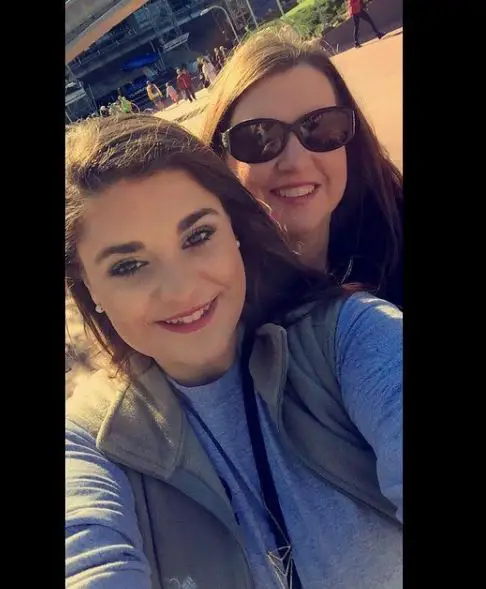 Lisa and Lauren have an unusual relationship and believe that they are put on Earth for one another. Lisa even helped Lauren to get pregnant in 2021; however, Lauren's partner seemed unhappy about the whole thing. Lauren is married to her wife Laura Leigh for four years. Lisa said, 
"My wife definitely thinks it's odd — but she also knows how close we are."

"Our friends and family continuously tell us that our relationship is 'too much' or I'm not independent and I depend too much on my momma. I don't necessarily care about that. I'd rather love out loud than hold back."
Lisa also admitted that helping her daughter with the insemination kit was a little awkward, but she also emphasized that she knows everything about her daughter Lauren. Lauren said, 
"I've been wanting to have a baby for a long time now. It's really special to have my momma help me with that. She gave me life, and she got to put it inside of me. I'm happy to have my No. 1 right there with me during that time."

"The way I see it, people's parents give them medicine or enemas as adults … I'd prefer her over anyone else doing that.",