A baby is here!!
Brooklyn Nine-Nine star Stephanie Beatriz has welcomed her first child with her husband, Brad Hoss. 
Keep reading to find out more about the happy news and get along with Brad Hoss.
Brad Hoss and Stephanie Beatriz Are Parents!
Brad Hoss and Stephanie Beatriz have welcomed their first child, Rosaline, into the world!
Stephanie shared the news on her Instagram as she posted a picture of her beside her newborn daughter whose legs were peeking through "Pipa car seat."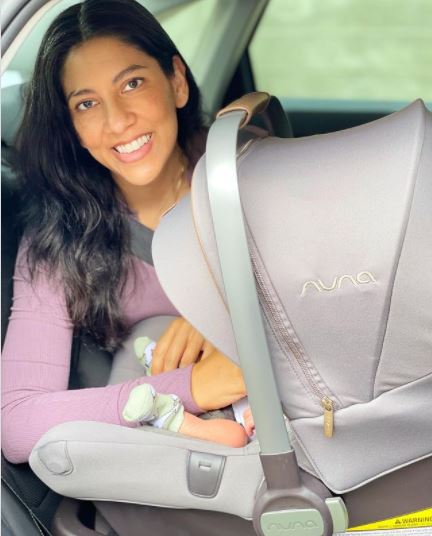 Her caption read, "BÉBÉ HAS ARRIVED in style (and more importantly SAFETY) in @nuna_usa's Pipa car seat. Her name is Rosaline: pronounced Roz-uh-line."
Also Read: Tylynn Burns - The Cast Of Issa Rae's New LA-Based Reality Show, 'Sweet Life'
She then continued on her newfound experience of having a child, "I'm very very in awe of the entire experience of having a kiddo. it is INCREDIBLE and HARD AF and BEAUTIFUL and EMOTIONAL, and I can't remember ever being this amazed and feeling so overwhelmingly full of gratitude. Roz, you are so cool. #nunafamily #nunapipa #mynuna"
It was on June 2, 2021, when Stephanie, who identifies as bisexual, revealed to PEOPLE that she was pregnant.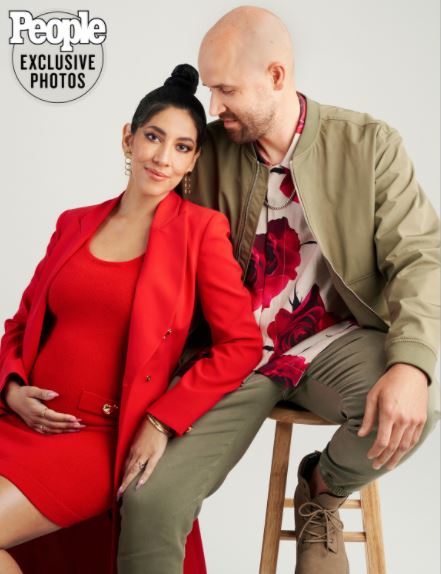 Stephanie didn't see herself as someone who would settle down with a husband and child, in the past. However, things started to change after she met Brad. The two started dating and got engaged in 2017. 
"I didn't think that a committed partnership was really for me. I couldn't really see kids. It wasn't that I was closed off to it. It was more that I couldn't quite see how a baby fit into the life that I was building." - Stephanie Beatriz to PEOPLE
After a year of engagement, the couple got married in October 2018.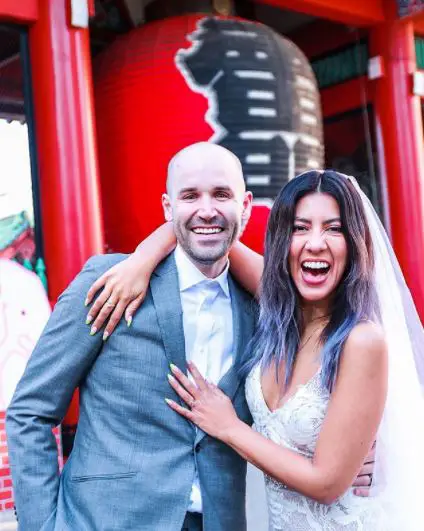 Stephanie has pointed out that her marriage with Brad doesn't make her "any less queer."
"I was able to be my fullest, most authentic self around Brad. He's extremely empathetic and open."
Brad and Stephanie are preparing their best to raise their child. "I think one of the best things you can do is raise a kid who understands that however a person chooses to shape their one glorious life if worthy of celebration," Stephanie says.
Who is Brad Hoss? His Bio
Brad Hoss was born Bradley Jason Boehlefeld on January 22, 1982, under the zodiac sign of Aquarius. 
Interesting Read: Another Fantasy With Nonso Anozie | The Actor Is Back With 'Sweet Tooth'
He was born in Mentor, Ohio, the USA to his parents, Debra and Gregg Boehlefeld.
His Career
Brad is an actor and has been in the industry for quite some time now. He appeared in 'It Runs in the Family' in 1994 and as a schoolboy in 'Telling Lies in America' in 1997. 
Although uncredited, the actor also made an appearance in 'A Midsummer Night's Rave' as Raver in 2002.
In 2010, Brad portrayed the Hipster Guy in 'See You on the Other Side.' A year after that, he appeared as a bar dude in 'Hyenas' in 2011.
Social Media
Brad Hoss is quite active when it comes to social media presence. He posts on Instagram under the username @bradhoss with over 10.5K followers.
While You're Here: Who Is Karla McCoy From TLC's 'sMothered' Season 3?
He also uses Twitter under the username @bradhoss with over 2.4K followers. 
Who is Stephanie Beatriz?
Stephanie Beatriz is an Argentine-born American actor and model. She is quite known for her portrayal of Detective Rosa Diaz in the NBC comedy series, 'Brooklyn Nine-Nine.'
She was born on February 10, 1981, in Neuquen, Argentina to her Columbian father and Bolivian mother. 
She has several acting credits in projects that include 'The Light of the Moon' in 2017, 'Short Term 12' in 2013, You're Not You, Closure, BoJack Horseman, Pee-wee's Big Holiday, Bob's Burgers, and The New V.I.P.'s Danger & Eggs, among several others.
Stephanie came out as bisexual during college, to her friends and family. She only came out to the public in 2016.
"I've had countless tiny "coming out" moments in my life, often to explain to someone else that they have misjudged my sexuality based on who they saw me dating. Now I have a small platform of visibility because I'm no fun and (if I do say so myself) damn good television show. I've chosen to use that platform to speak openly about my bi-ness, because of other people who may feel invisible and unsure of whether or not to come out as bisexual." - Stephanie Beatriz to GQ
Facts About Brad
Brad Hoss stands at a height of 6 feet 2 inches (1.88 meters).
He was credited as a special thanks in the documentary, 'More Than a Game,' in 2008.