Unlike her previous pregnancy, which was cloaked in secrecy, Kylie Jenner's second pregnancy has been defined by rumors and online sleuths attempting to guess the name of her kid.
Fans of Kylie Jenner have been waiting for her to reveal the name of her second child, and some claim to have discovered the name of her boy.
What is the name of the newest member of the KarJenner family?
What Is Kylie's Second Baby's Name?
Fans had speculated that Jenner would choose a different nature-themed name, but it appears that the animal kingdom more inspired Jenner.
Previously known as Wolf Webster, Kylie Jenner's second child with Travis Scott was born in February.
The beauty entrepreneur said just a few weeks later that they had changed their son's name because it "didn't feel right."
When Kylie Jenner initially revealed the wonderful news, her baby's name remained a secret, but her friends and family members appeared to provide hints about her baby's name.
Following a variety of internet hints and ideas, one name, in particular, keeps coming up, and as a result, fans are now confident that they have discovered Kylie's son's name to be Jacob.
In addition, according to an Instagram username @Deuxmoi's story where one of the fans asked about the name of Kylie's son, the user replied saying, Kylie's son's name could be either an adjective or a noun.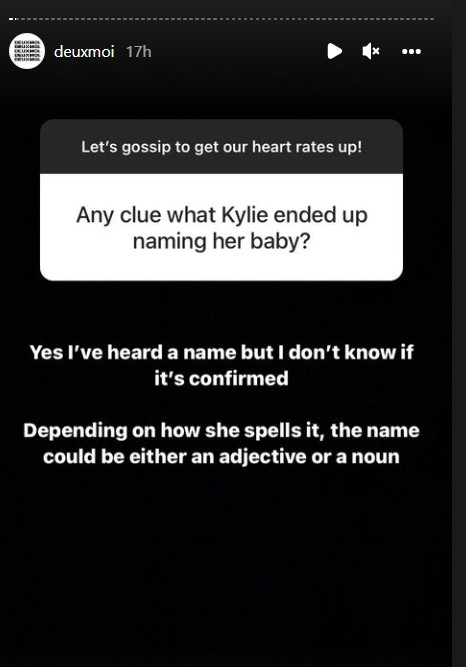 Kylie's Son's Name Rumor 
After posting a video montage on Mother's Day that included never-before-seen footage of her pregnancy and a brief cameo from her child, Kylie first generated rumors that her son's name is Jacob.
Fans questioned whether the song, "To Our Daughter," by My Best Friend Jacob, played during the montage, hinted at her son's name.
In addition, Kylie posted a video on Instagram Stories on Father's Day honoring her boyfriend and the father of her children, Travis Scott, which fueled the rumor that her baby's name is Jacob.
She threw her boyfriend a party and posted pictures of the event on social media with gold balloons spelling out "Happy Dad Day" and craft and card stations in the background.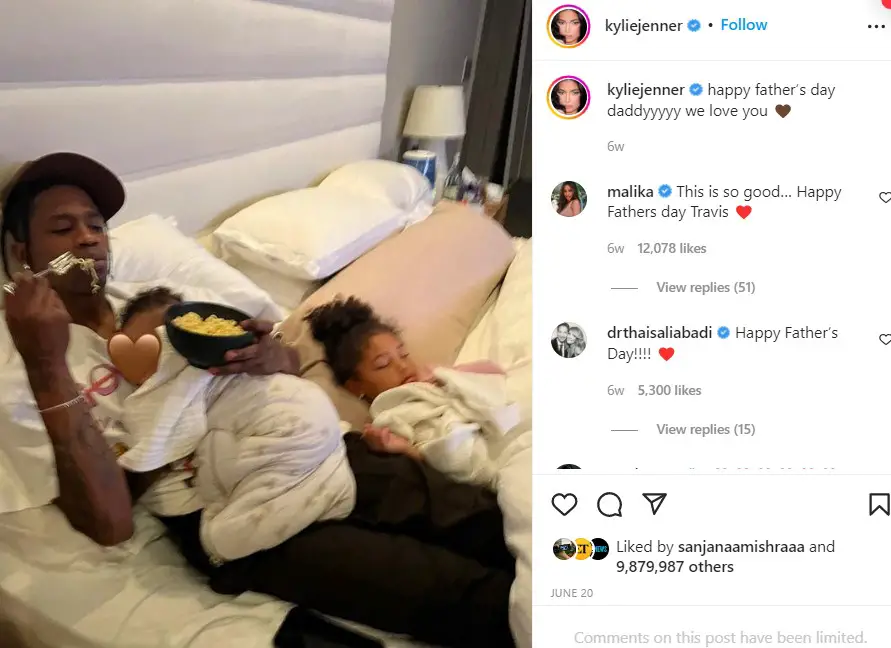 When viewers zoomed in on the video, they saw a sketch of two stick figures that they assumed was done by Stormi, a 4-year-old.
The stick figurines were labeled with the names "Daddy" for the larger one and "Jacob" for the smaller one, leading admirers to believe it was the name of her younger brother.
Since rapper Travis Scott's real name is Jacques, some fans have even made analogies between the beginning of his name and Jacob. Of course, Kylie has yet to disclose the name of her new baby.
Watch this page for additional hints!