In June, she and her husband Chris Lane had baby Dutton Walker, and on Tuesday, she uploaded a snapshot of her 3-month-old son on her Instagram Story, writing about panic attacks and having a hard time juggling duties.
"4 months sleep regression hitting harddddd. I know this is a highlight reel but let me tell you- I was too frazzled yesterday to take a photo of this little guy inconsolable and screaming for two hours straight," she writes. "It's truly the most heartbreaking feeling watching your baby meltdown and be overtired. Thank goodness for phone consults with @takingcarababies!!!"
The 31-year-old Bachelor alum says she's "feeling hopeful" currently, but has been "off here quite a bit this last week trying my very best to provide Dutton with all the love he needs during his milestones."
"This is by far the hardest thing I've ever done," says Bushnell Lane. "Balancing work, a 3-month-old, pp anxiety and hormones, lack of sleep, and finding time for me has been a challenge."
Elaborating further on her postpartum anxiety experiences, she says,
"I had a full-blown panic attack the other night and drove myself to the fire station thinking I was having an allergic reaction and my throat was closing/legs were numb."

"Reminding you here to take care of your mental health and seek help when or if you need it!" she tells her followers. "I'm heading to the doctor tomorrow to check a couple of things and discuss my anxiety that has been through the roof. Anyway- just thought I would share and maybe encourage other moms that you are not alone."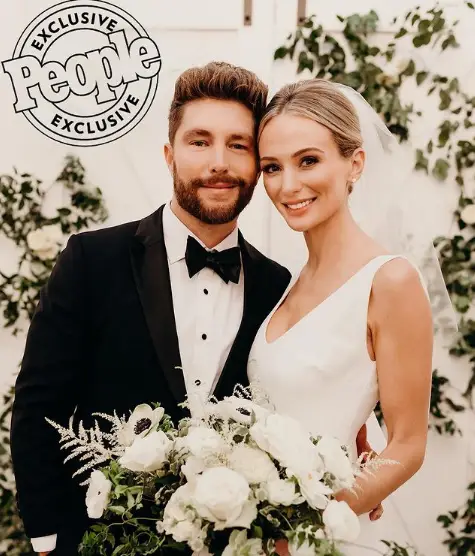 In a late June interview with PEOPLE, the couple discussed their first weeks as parents
."I feel like you just have to laugh your way through," Bushnell Lane said of navigating the new role. "The moments of pure exhaustion have been challenging, but Chris is so sweet and helpful. Especially with my nursing, there's not a lot he can help with, so instead, he's been changing diapers, doing laundry — you name it. He's really stepped up and I appreciate it. I'm just really thankful that we have each other because at least there's someone there with me to understand what we're going through together."
"We make a good team," Lane added.
If you or someone you know needs mental health help, text "STRENGTH" to the Crisis Text Line at 741-741 to be connected to a certified crisis counselor.
Lauren Bushnell Lane: Age, Height & Family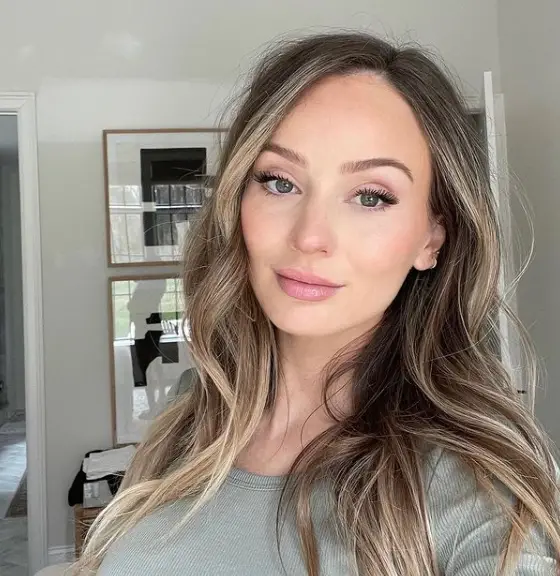 Lauren Bushnell, a flight attendant turned reality star, shot to fame after winning the 20th season of ABC's "The Bachelor." Lauren Business was born and raised in Portland, Oregon.
As a result, she is an American citizen. Lauren, who was born in 1990, celebrates his birthday on February 2nd. Lauren grew up with three siblings: brothers Brett and Bryant, and sister Mollie, in a home run by devout Christian parents.
With a height of 5ft 7 inches, she is quite tall. Lauren has a bachelor's degree in business administration from Whitworth University.
Lauren Bushell and Chris Lane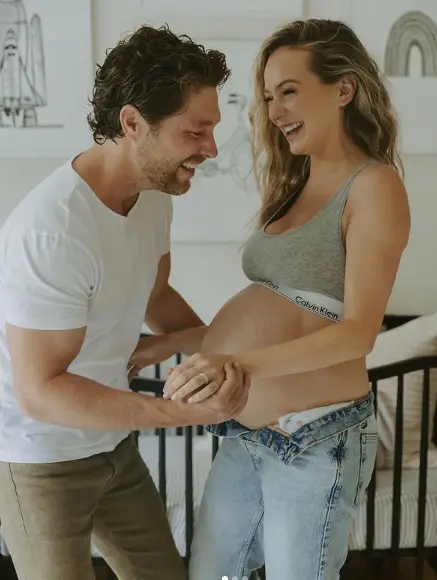 During a trip to the Bahamas in 2018, the reality star fell for pop artist Chris Lane. They'd been friends for three years at that point. Lauren and her then-new boyfriend Chris made their red carpet debut as a pair at the 2018 Annual BMI Country Awards, only a few months into their relationship.
In June 2019, Chris proposed to Lauren, bringing the charming relationship to a new level. At her family's house, he did so with an $80,000 engagement ring. The soon-to-be-married couple hosted an engagement party for their family three months after becoming engaged.
Lauren Bushnell and Chris Lane married on October 25, 2019, in their hometown of Nashville, Tennessee.
Lauren Bushnell's baby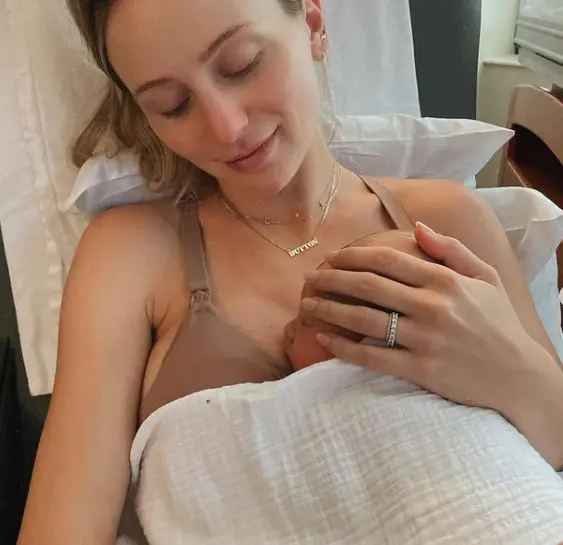 Lauren came to Instagram to announce her and her husband's pregnancy. She shared a video of the baby's sonogram along with a caption, "A dream ☁️ Except I'm not dreaming. I'm wide awake. Holding your dad's hand, watching you dance around in my belly. Listening to your little heartbeat. My new favorite sound. A miracle. New life. Our sweet baby. Thank you, Jesus! All the glory belongs to You 🙏." on 7th of December 2020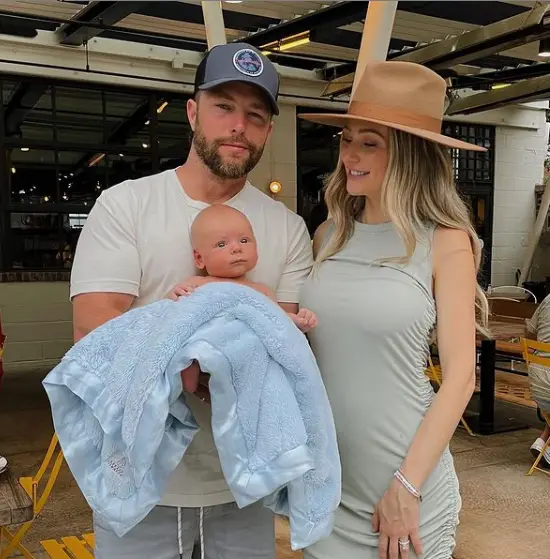 Lauren Bushnell gave birth to their son Dutton Walker Lane on June 8, 2021," 🤍 Dutton Walker Lane 🤍 born June 8th, 2021. Your dad and I can't get enough of all 9 pounds of you. Now back to baby cuddles and praising Jesus over and over again for this little miracle!! 🙏"
Lauren Bushnell's Social Media:
 Lauren Bushnell is quite active on social media, particularly on Instagram @laurenlane, where she has 1.5 million followers.