New ITV dating show Ready to Mingle dropped its first trailer last week, hosted by comedian Katherine Ryan. A bunch of singletons turning up on an island to find love. 12 male suitors will follow one single girl vying for her attention in a bid to win her affections and bag a big cash prize. 
Although the title suggests singles ready to mingle, some men are truly looking for love while others have their love lives sorted but joined the show for a £25,000 cash prize!
Louis Hart is one contestant who joined the show either for the cash prize or to find true love. Unfortunately, we are yet to know the truth but let's delve into his wiki to learn more about his bio, age, family, height, job, and net worth. 
Who Is Louis Hart?
Louis Hart is a handsome hunk all set to feature on Ready To Mingle. Per his Insta bio, he is a yoga freak, architect, and property developer in London. On his third Insta account, he posts the current house 'projects' he is working on. 
Don't Miss: Adam Touni And Brittany Daniel Are Having A Child Via Surrogate
Besides, Hart is also an influencer and a yoga enthusiast and has an IG account under @louishart__yoga. Currently, he is working on introducing a Yoga Read Mats. 
In addition, Louis loves traveling and has traveled to several countries like Barbados, Australia, France, Italy, Greece, Thailand, and Vietnam. 
However, he has not revealed his net worth. 
Cast On Ready To Mingle
Louis is one of the 12 contestants of a British dating show Ready To Mingle. As we know, some are for 'honey,' and some are for 'money, but we are yet to find out, so stay tuned. 
The contestants have to go through a series of tests, tasks, and games to vie for one girl's attention and affections as she eliminates them one by one until there is only one remaining.
In a shocking twist, the men who are already in a relationship will be assisted by their partners to win over the single girl's heart. 
Louis Hart on the show is joined by Chris Baber, 27, Lewis Crocker, Toby Bougouneau, 24, Drew Wedlake, 26, Hakeem Tru, John Okafor, Elliot Miles, Casey Sonnekus, 22, Rudi Senghore. 
Is He Dating?
On the teaser of Ready To Mingle, Louis swore that he is single and does not have a girlfriend. 
But is he lying through his teeth?
If people think that he never dated anyone, then they are absolutely wrong. After going through his Inst account, we discovered a few snaps of Louis getting cozy with his alleged girlfriend. 
More From Us: Realtor Doug Fillmore Is Engaged To Bachelor Nation's Seinne Fleming
On 13th March 2019, he posted a picture of a beautiful lady with a drink in his hand. He did not reveal her name but showed her off on his IG. On 21st August 2019, the couple again appeared on Louis' IG enjoying each other's company in Barbados.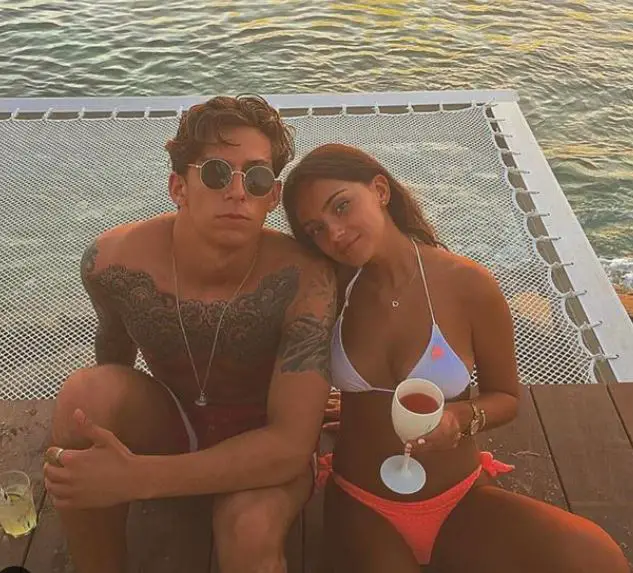 For now, the mystery lady has not made an appearance on Louis' IG; thus, if Louis has a secret girlfriend or not is yet to be discovered. 
Facts on Louis 
Louis Hart was born on 18th November 1996, making his Scorpio. 
His parents Richard Hart and Joanne Hart, raised him in his hometown of Chigwell, United Kingdom. '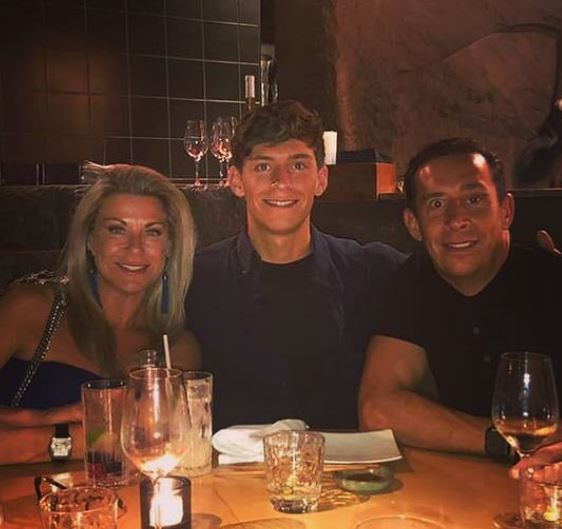 His father is the son of Norma Hart, a consultant at Magnetix Wellness UK. Richard attended Valentines High School and Fairlop High School. He has an IMDB page and is listed as the executive producer for the movies like Six From Eight and Big Boys Don't Cry. He had also served as a company director at Hart Care Nursing & Residential Home for a month and as executive producer for 6from8 Productions Ltd. 
His father is also a property investor who renovates and rebuilds their own properties. 
Per his mother, Joanne,52, ailed from London and attended Tomhood. 
Also Read: Tylynn Burns: The Cast Of Issa Rae's New LA-Based Reality Show, 'Sweet Life'
Two days after Louis' birthday, his parents celebrated their 20th wedding anniversary. 
More about his family, he has a sister named Jade Hart. She is a married woman and is married to her husband named Joe. She has a son named Alfie, 4. 
Back to Louis, he stands at the height of 5 feet 11 inches (1.80 meters). He has a mandala design tattoo spread across his chest and arms.