The Unstoppable star Bethany Hamilton is a household name who made headlines for surviving a brutal shark attack in 2003. Her left arm was bitten off but despite the mishap, she ultimately returned to professional surfing. 
Bethany proved that having a limb bitten off doesn't stop life from being lived well. While she became a household name, people showed more interest in her personal life. Coming across her love life, she is married to Adam Dirks. 
Let's learn about Adam in this article. 
Who Is Adam Dirks?
Adam Dirks is a Kekaha, Hawaii residing Christian youth minister in Young Life. He has been a part of the organization since August 2011. His organization helps adolescents to Jesus Christ and helps them grow in their faith. 
Dirks switched his job from full-time youth ministry and substitute teacher in 2014. For education, he pursued a degree in elementary education at Tabor College. As of now, his net worth is reported to be around $400K. 
Adam & Bethany Hamilton 
Adam and Bethany started dating right away after meeting for the first time at Bethany's church through mutual friends. In 2013, the couple exchanged their wedding vows in Hawaii. 
Don't Miss: Music Producer Mark Ronson Marries Grace Gummer, The Daughter Of Meryl Streep: "Forever And Ever Yours"
Two years after their marriage, Adam and his wife welcomed their first son Tobias, now 5. Their second one Wesley, 2, arrived in 2018. 
In October 2020, Adam's wife announced her third pregnancy with an Instagram video. She captioned, 
"Grateful for more family fun to come," 

"Every blessing comes from above. The boys have both gotten to feel baby kicking and they are pumped, big brothers!"
Bethany continued flaunting her budding belly's progress via Instagram.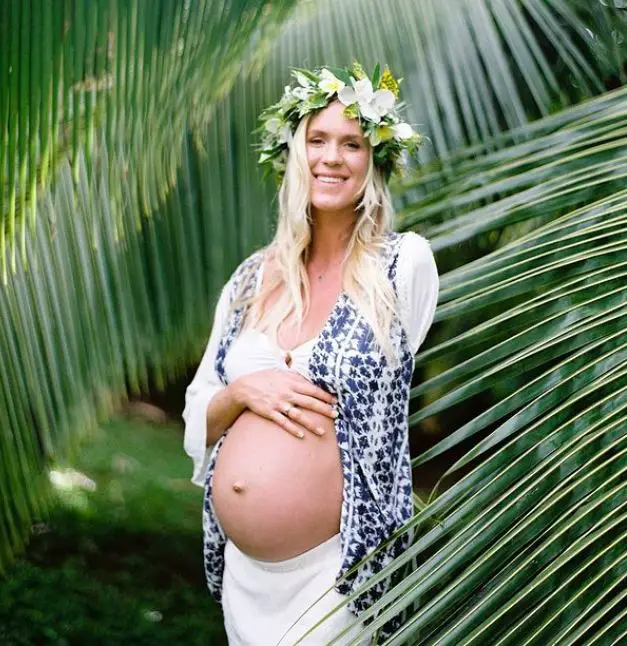 On 2021 Valentine's Day, Bethany welcomed their third son Micah. Adam announced the arrival of their baby No. 3 on Bethany's website. Adam wrote, 
"It's a boy! His name is Micah. Mama is happy and healthy. We are just so thankful that everything went really smooth!"
He continued, 
"It's an amazing blessing… the birthing process and the miracle of life that God has given. We are humbled and thankful that we get another opportunity to raise a son in his faith. Hopefully, we can be good examples and love for him."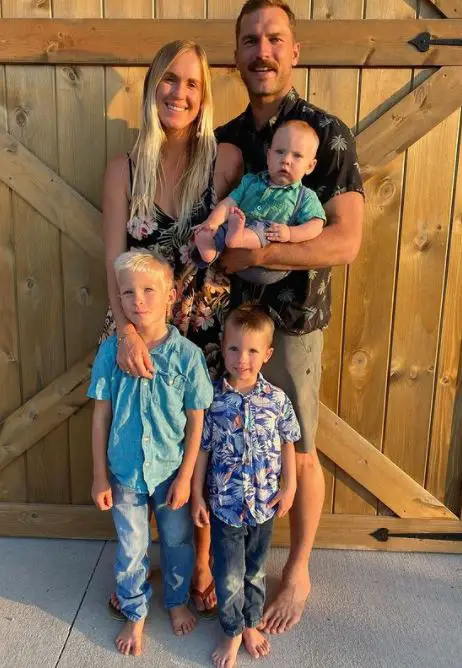 Some Facts On Adam
Adam was born on 12th October 1978 in Hillsboro, a city in Marion County, Kansas, the United States. He grew up playing football. However, he has not shared any details on his family. 
Per ZONDERVAN, he is an author and has always been drawn to work with kids. 
He stands at the height of 6 feet 3 inches (1.90 meters), weighing 220 lbs. His hair is a lighter shade of brown and has a well-groomed beard. 
Also Read: Jensen Karp And Actress Danielle Fishel Have Welcomed Their Second Baby!
Adam is not a professional surfer but has always enjoyed surfing. He considers activities like surfing, spearfishing, hiking, and exploring.
He is not present on social networking; however, his wife has a verified IG account @bethanyhamilton, where she has 2.1 million followers.