Based in Durban, Deejay Sithelo Shozi has recently been making news for her well-known love stories.
The 28-year-old, stunning deejay who is known for giving wealthy guys insomnia combines her time between being a full-time mother and working in the entertainment sector.
Moreover, she is also well known for being the ex-girlfriend and mother of Andile Mpisane's baby.
Sithelo Shozi Hails From Umkomaas
On April 17, 1994, Sithelo Shozi was born. She is from Umkomaas in the coastal area of KwaZulu-Natal. Her mother is a minister, and her father is reportedly an entrepreneur.
Sithelo Shozi, the eldest child of her parents, gets along well with Kate, her younger sister. She has a strong bond with her younger sister and frequently posts photos of the two of them on Instagram.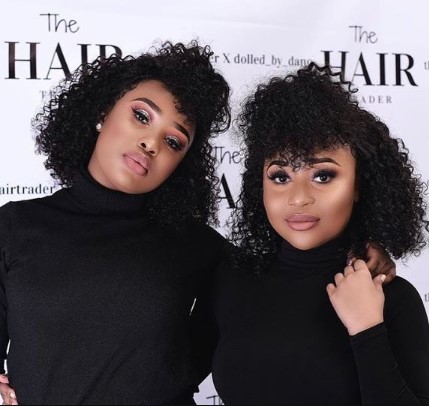 What Does She Do For Living?
According to reports, Shozi holds a bachelor's degree in political theory. She obtained her degree from KwaZulu-Natal University (UKZN). She has not since had employment in the field for which she received her degree, and this is probably because she had other interests in the entertainment sector.
However, she has made her career as a DJ and singer. She has three songs out and judging by the number of YouTube views she has, her fans clearly enjoy them.
37k people have viewed her song "Hell and Back." The song "Thula," which she uploaded on October 25, 2020, has received 55k views. With over 3.9 million views, her most well-known song is called "Forever." On July 19, 2019, it was made available.
Check Out: What Happened To Tayler Holder? Why He Lost Followers? | Discover His Tiktok, Drama, Haircut, Tattoos, Girlfriend
Shozi is a highly successful influencer for luxury brands. Her collaborations with well-known companies including Chanel, Gucci, Adore Coutour, Louis Vuitton, and more can be seen on her Instagram profile. She frequently models clothing and trends and earns a decent living from her passion for fashion.
Shozi has amassed a respectable net worth of roughly $200K thanks to everything mentioned above and more. Her love of opulent items and a comfortable lifestyle are quite obvious signs of her affluence.
Who Is Shozi's, New Man?
The man who looks to have captured Sithelo Shozi's heart is none other than Mr. Jazziq and although the two are yet to openly declare their relationship, the two have been leaving some significant clues on social media and it even appears that they have acquired a dog together.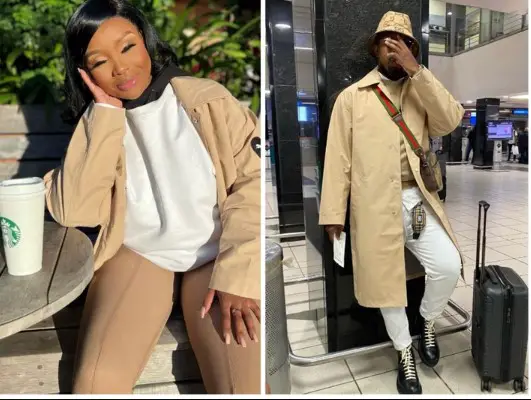 Shozi & Andile Mpisane's Messy Relationship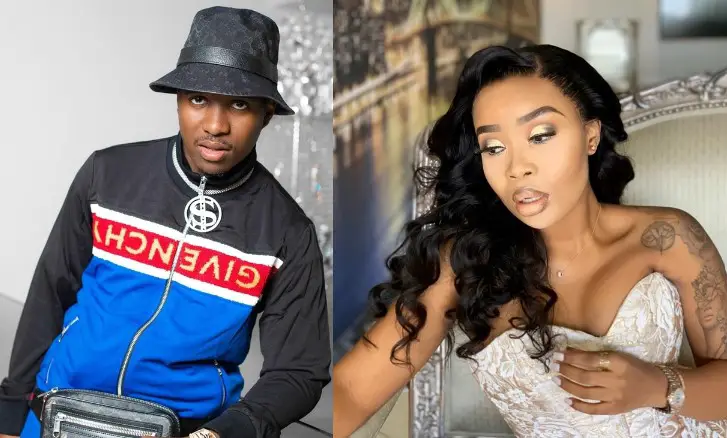 In addition to her success as a DJ and influencer, the well-known DJ has drawn a lot of media attention because of her connection with Andile Mpisane. Mpisane is a well-known singer and football player from a South African royal family.
Because of their extreme age differences, Andile and Sithole's relationship received a lot of harsh criticism. Andile Mpisane and Sithole Shozi began dating when Andile was only 17 and Sithole was 24 years old, making them seven years apart in age.
The pair nevertheless carried on with their lives and welcomed their first child, a girl named Florence 'Flo' Mpisane, before she gave birth to her second daughter, named Likuwe 'Coco' Mpisane, the following year.
Although Andile Mpisane, whom Sithelo Shozi was dating at the time she became pregnant with her second daughter, was widely considered to be the father of her youngest child, it seems that Andile had his doubts.
Don't Miss: 'The Bachelor' And 'Bachelor In Paradise' Alum Tia Booth Expecting 1st Child | Taylor Mock, Engaged, Engagement Ring, Father's Death
Musa Khawula, a well-known tea master, caused a Twitter stir in January 2022 when he said that Andile had dumped Sithole Shozi because he didn't believe he was the father of her baby Coco.
Since it appears that the family chose to keep their affairs private, it is currently unknown whether Andile Mpisane carried out the paternity test and whether or not the findings are known.
Moreover, In December 2021, the well-known footballer Andile discreetly married Tamia Louw. Additionally, the couple gave birth to a kid together.
Sithelo Has A Son
Sithelo Shozi has a firstborn son from her previous relationship with Makhosini Maseko, aka Lord Phil. Lord Phil is a well-known millionaire and the chairman of Maphanga Holdings, a Pretoria-based construction company.
While Sithelo conceived their son, Lord Phil was married and his wife was Thandeka Sibiya. 
Sithelo Shozi's romance with Lord Phil gained her the nickname "husband snatcher," and when she was dumped for another woman in her subsequent relationship, netizens interpreted this as Karma at work.