On board, Bachelor Nation's kid! On Father's Day, Tia Booth announced she is expecting her first child while remembering her late father.
Tia Booth, a previous contestant on season 22 of The Bachelor, returned to the franchise in 2018 as a member of season 5 of Bachelor in Paradise and again in 2021 as a member of season 7 of Bachelor in Paradise.
Tia is a physical therapist who was born and raised in Weiner, Arkansas.
What Happened To Tia Booth's Father?
Tia Booth waited until Father's Day to reveal some very important news: she is expecting a child.
On June 19, 2022, the former "Bachelor in Paradise" star and her boyfriend Taylor Mock announced that they are expecting their first child together.
Booth wrote in an Instagram post,
"This is without a doubt the hardest season I've had so far. I've never been so sad and happy at the same time. It's been hard to be thankful for the good things because one of the most important people in my life has been away. "I wish I could tell my dad all the good news in person, but it makes me feel better that he already knows."
Tia shared with fans saying, "Although not curable, we are all thankful it's treatable with Chemo."

"Dad said it was boring, but he had a tv, ice water& a recliner so he had it made, if you wonder why I handle stress with humor, there it is."

She further continued, "Hoping for minimal side effects and that he'll handle treatment like a champ-so far so good!"  
In February 2022, the reality star's father died of colon cancer.
Her caption read, "Welcoming a new baby while grieving the loss of another shows that strong feelings can happen at the same time, and I have no doubt that my dad had something to do with this. "Happy heavenly Father's Day to the first man I ever loved, and Happy soon-to-be Father's Day to my forever." 
Tia & Taylor Dated Secretly
Tia Booth and Taylor Mock dated in secret for an unknown amount of time before revealing their romance to the public.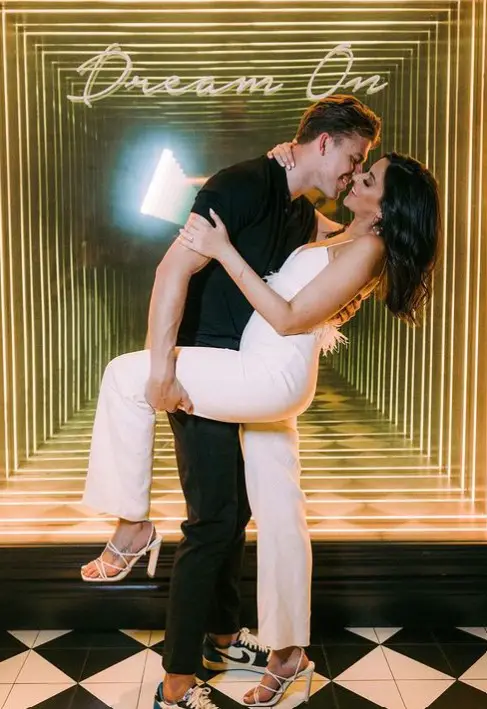 She stated in the caption of an Instagram image in October 2021, "Not going to lie, it's been nice keeping this to myself, but it's about time you guys knew too."
Six months after the announcement, Taylor proposed to her. Booth posted a picture and wrote,
"Never in my life have I been so surprised or sure. I love you so much Tay, my FIANCÉ!!!"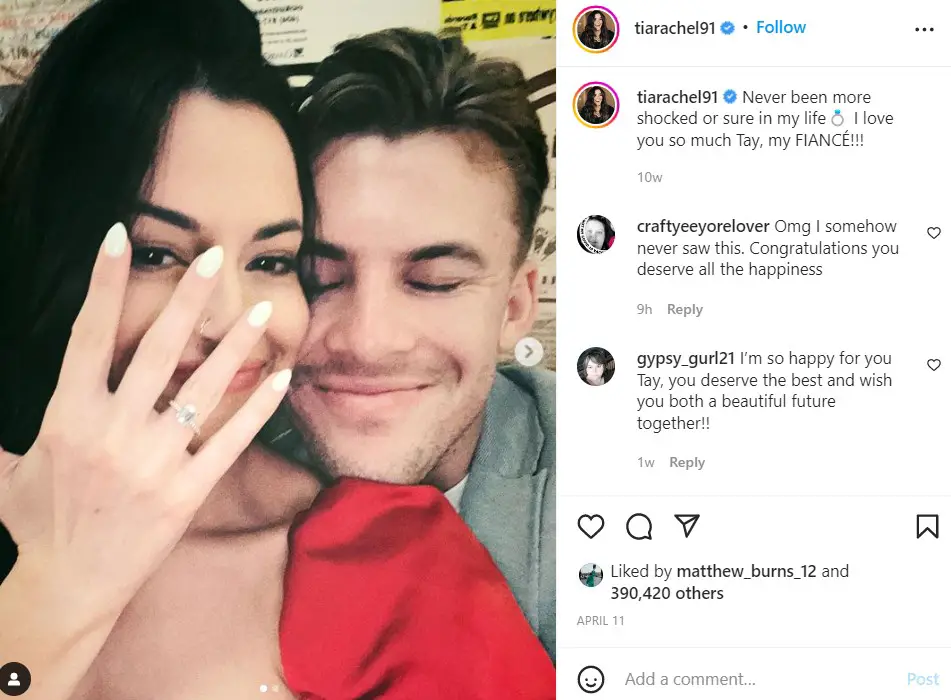 Mock got down on one knee on the Atlanta episode of "The Bachelor Live on Stage." Despite the fact that Booth and Mock never met on any of the "Bachelor" programs, they had a "full circle" moment.
Tia Booth Hails From Arkansas
Tia is 30 years old, having been born on August 11, 1991. Tia became a part of the Bachelor franchise when she was 26 years old. Tia is a physical therapist who was born and raised in Weiner, Arkansas.
Arkansas State University awarded her a bachelor's degree.
Tia debuted on The Bachelor series with Arie Luyendyk Jr. in season 22 but was eliminated after week eight.
Don't Miss: Who Is 'Southern Charm' Star Kathryn Dennis? Facts On Kathryn's Unpaid Rent & Home Eviction Drama, Lost Kids Custody, Exboyfriend Chleb Ravenell
She presently resides in Nashville, Tennessee, according to her Instagram account.
On August 16, 2021, Tia returned to Bachelor in Paradise for season 7, which aired on ABC.