South Carolina attorney Alex Murdaugh was shot in Hampton County, South Carolina, on Saturday, not even three months after his wife, Margaret "Maggie" Murdaugh and son Paul Murdaugh were murdered. 
"He was shot in the head while he was changing a tire," Alex's attorney Jim Griffin told PEOPLE. "He is conscious and talking, which is a very good sign."
According to Jim Griffin, a truck passed Alex, turned around, and came back, and someone in the truck shot him. 
"I can now confirm the individual shot was Alex Murdaugh," South Carolina Law Enforcement Division (SLED) spokesperson Tommy Crosby states. "SLED agents are actively investigating the incident."
Alex Murdaugh, 53, was taken to Parkers Emergency and Trauma Center in Savannah, Georgia, as per the reports of Island Packet and FitsNews.
The Murder of Alex Murdaugh's Wife and Son
The shooting of Alex comes less than three months after the tragic incident of his family. 
On June 7, 2021, Alex's wife, Maggie, and their son, Paul, were shot to death on the land of the family's 1,770-acre hunting lodge.
Interesting Read: Deer Lady In 'Reservation Dogs Played By Kaniehtiio Horn
According to SLED's release statement, Alex called 911 at 10:07 pm local time that night when he found them on the property.
"Both died of multiple gunshot wounds and both are being handled as homicides," the Colleton County Coroner revealed at the time.
Maggie, 52, was killed with an assault rifle while Paul, 22, a student at the University of South Carolina, was shot in the head and upper body with a shotgun.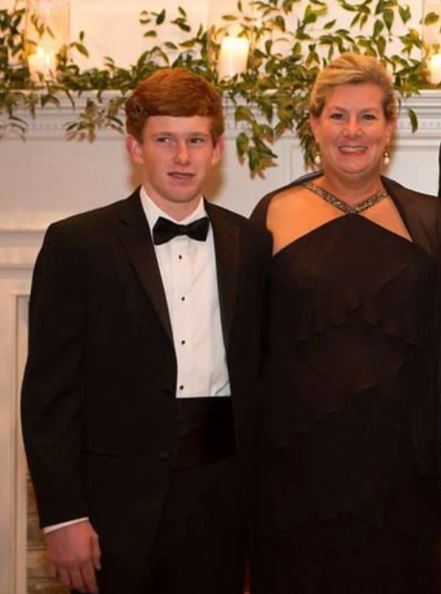 Until now, no suspects have been arrested, prompting several speculations about the mystery of the murders.
Local farmer Joe Grainger talked to PEOPLE about the case, "Big family, old money, new drama. Everybody has a theory about who did it."
Close friends and acquaintances of the family claim that the Murdaughs are both loved and feared alike.
"Maggie had a heart of pure generosity and love welcoming friends and family into her home on any given occasion," her obituary states.
"She adored her family and cherished spending time on the boat with her two sons. She will be remembered as a 'second mom' to her sons' many friends. She made the most out of every situation and lived each and every day to the fullest."
A local attorney talked about the part where the family was feared, even though their good deeds expand.
News: Former NFL Player Keith McCants Has Passed Away At Age 53 Due To Suspected Overdose
"You don't cross the Murdaughs," the attorney told PEOPLE in their August 16 issue. "Or if you do cross them, you don't let them find out that it was you who crossed them. Because they'll come down on you, hard. And they'll come down on you with all that they've got. They have a lot of influence and power, and they'll use it against their enemies."
The Murdaughs have been part of the law and the judicial system in Hampton County for over a hundred years. 
From 1920, three generations of Murdaughs ran the 14the Circuit Solicitor's Office, until 2006.