Teen Beach Movie star Garrett Clayton and screenwriter Blake Knight have tied the knot!
On Saturday, Garrett Clayton and Blake Knight got married in a garden party-themed ceremony. 
"We've been trying to get married for a long time," Garrett told PEOPLE. "So, we're just excited."
The couple, who got engaged in Iceland in January 2018, had to move their wedding twice due to the COVID-19 pandemic. They finally got to tie the knot at a private residence in Los Angeles over the weekend.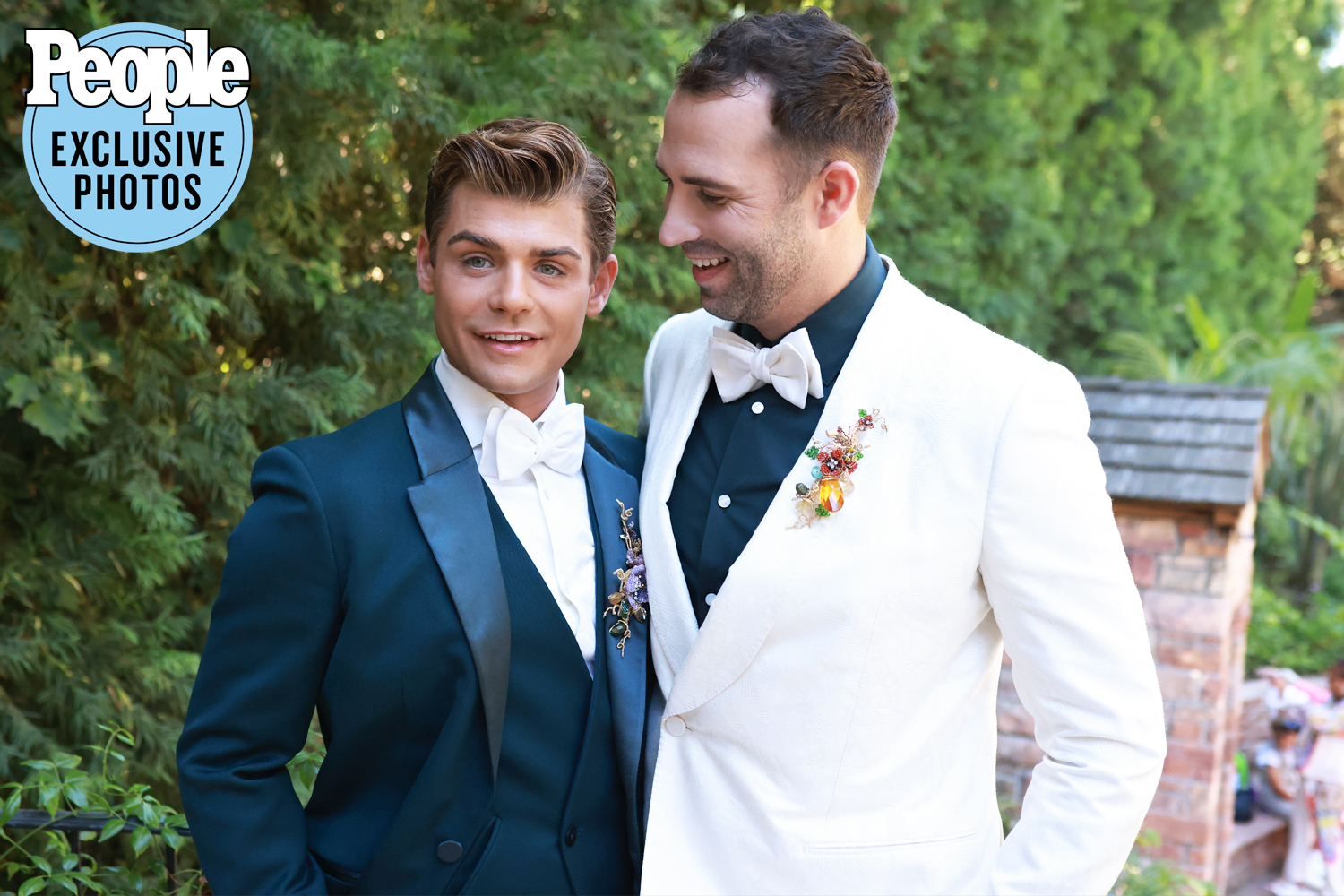 The property where they had their wedding is part of the Walt Disney estate and features a working replica of the wishing well from Snow White, where Garrett and Blake dressed up with flowers from Commerce Flowers.
Blake says that they're "big Disney nerds!"
Blake and Garrett exchanged their vows in bespoke Zegna suits in an outdoor ceremony in front of 160 friends and family. Their mom walked them in from opposite sides of the archway where the grooms met to say "I do's." 
Interesting Read: Who Is American Stand-Up Comedian Kevin Hart's Wife Eniko Parrish Hart?
Actress Alicia Silverstone officiated the wedding and "she took it seriously," Blake says.
The newly-wed couple postponed the wedding after-party that was originally planned at Tramp Stamp Granny's in Hollywood. They will wait six months before going out on a honeymoon to The Maldives and Japan.
Garrett and Blake are more than ready to welcome their married life following a decade of being together, more so because Garrett was advised early in his career not to come out as gay and publicize his relationship with Blake.
"When we first made our relationship official, I was told to be in the closet professionally and no one even knew we were together yet," Garrett recalls. "I was told enough times, 'If you come out, you won't be able to audition for 80 percent of roles that you'd be seen for if you just stay in the closet.' It's definitely been a journey."
"We're lucky that we're in a place now that we can actually share our lives together, both privately and publicly." - Blake Knight
Who is Blake Knight?
Blake Knight is a screenplay writer by profession. He has credits in projects like This Just In! (2017), Evil Touch (2019), and The World's Funniest Animals (2020).
Peep This: Who Is Friend Malia Ward? Friend With Bachelor Alum Hannah Ann Sluss
Blake is also a part of Zero Gravity Management, an entertainment company that contributes to developing several projects. Blake's exact position in the company is not stated, but Sporstkeeda speculates that he might have a more managerial position, considering his writing credits.
You can find Blake on Instagram under the username @hrhblakeknight where he shares content with more than 33.2K followers. 
Blake is also active on Twitter under the username @hrhblakeknight. His bio says, "Screenwriter. Nerd (before it was cool). Maker of Sarcastic Wonka memes. Lover of dogs, flora, and Venice (Italy).