People are well familiar with Girls Gone Wild founder and creator Joe Francis. He is also an American entrepreneur and film producer. Moreover, he is a longtime Kardashian friend. 
Joe made a piece of news after he was charged with domestic violence after he grabbed the woman by her hair and spat in her face in an attempt to give her COVID.
He is also a longtime partner of model Abbey Wilson. In this article, we present you Joe and Abbey's relationship detail alongside wiki on Abbey. 
Who Is Abby Wilson?
Abby Wilson was born on 31st March 1988 as Abbey Lauren Wilson, making her Aries. She was raised in Edmond, Oklahoma, by her parents Keith and Tamila Wilson. She has a sister named Alison Spurlock (Wilson) and Ashley Wilson. 
More about her family, her grandmother passed away in 2016, and two years later, her cousin's sister Kyleigh Schultz also passed away. 
Physical Attributes
Abbey stands at the height of 5 feet 8 inches (1.73 meters) with 35-25-34 inches. Her Instagram account under username @iamabbeywilson, where she has 34.5K followers, often flaunts her hour-glass figure. 
Although she is a mother of two, she is in good shape after working her butt off in the gym. 
Career & Net Worth 
Abbey first gained limelight after she won 'Girls Gone Wild' and after she was linked with Joe Francis. 
Check out: Who Is Johnny Powell? Husband Of Charlotte Church
Abbey appeared in the search list under "Search for the Hottest Girl in America" and several other TV series franchises like Gond Wild: Hottest Photo Shoots, Best of Search for the Hottest Girl in America, Girls Gone Wild: Blondes vs. Brunettes, Girls Gone Wild: Sexiest Bodies, Entertainment Tonight, and Couples Therapy.   
In 2013, Abbey's net worth was $300K; however, her current net worth value cannot be located. 
Abbey & Joe Relationship Timeline
For now, it is unclear if Abbey and Joe got married or not. The couple first started dating in 2012 after Abbey won the title; the Girls Gone Wild's "Search for the Hottest Girl in America" contest.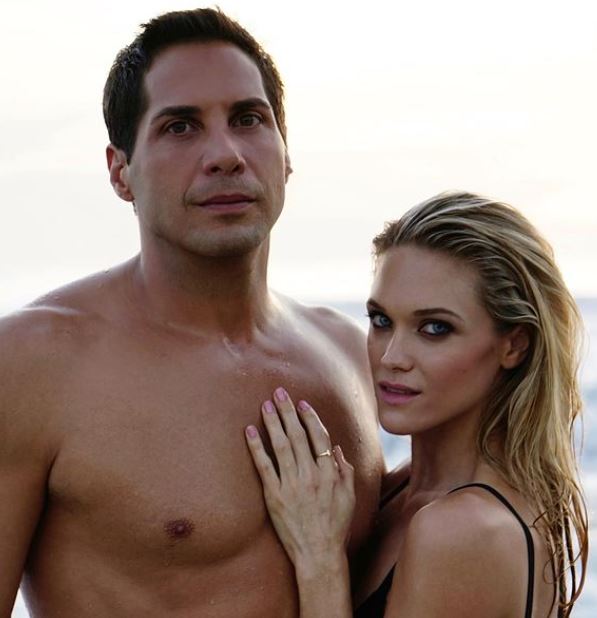 A year after they dated, Abby's iPad was stolen, which contained intimate videos of the couple. The couple stuck through it, and in 2014, they shared the good news of their pregnancy. 
On 7th October 2014, Abbey and Joe welcomed twin daughters Alexandria Claire Francis and Athena Olivia Francis via in vitro fertilization.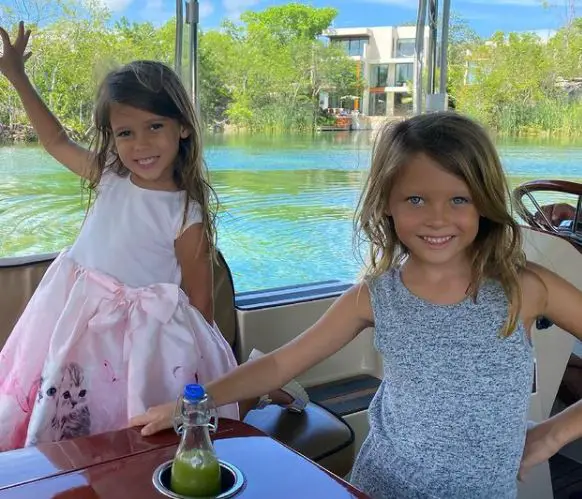 The couple was doing fine doing the parenting roles until Abbey hinted Joe nearly killed her. On 30th May 2021, she posted a snap of corruption is disgusting, and in the caption, she wrote the person who nearly killed her and was released from jail after four months took her children. 
My children were taken yesterday from the person who nearly killed me and was released after four months in jail. The truth will prevail. #HELP
Although Abbey did not clearly state him to be Joe, it is known that last year on 13th August 2020, Joe was arrested in Mexico. He was charged with domestic violence after allegedly grabbing a woman by her neck and spit in her face. 
Continue Reading: Jessica Rose Lee & Her Actor Husband Tom Welling Welcome Second Child!
According to dailymail.co.uk, he was tested positive for COVID the day before the altercation. Later, he asked the lady to inject him with vitamins; the lady refused to get too close to him. After that, he screamed at her, saying she was an 'evil b****'  and a 'w****' who he hoped rotted. 
Furthermore, after Abbey posted about her children being taken, Joe posted a snap of himself, and on the caption, he wrote fake news. 
Don't believe the lies. Any pissed-off ex-girlfriend can sell a story anonymously to anyone she can. It is all lies. But I'm going to sue the fuck out of everyone who publishes these lies. I'm coming for you!!! I NEVER EVEN HAD COVID! #fakenews
2nd April 2020 was the last date where Abbey posted a picture together with Joe. After that, there are no traces of Joe on Abbey's timeline. 
Abbey's Past Relationship
In September 2009, Abbey was engaged to Taylor Mosher, an actor best known for The Highlife, Bromance, and The Hills per The Gossip Cocktail. 
The incident happened a month after Abbey was allegedly grabbed by the face and kissed by Joe Francis in front of Taylor Mosher.