Welsh singer-songwriter Charlotte Church has welcomed a baby daughter with her husband, Johnny Powell.
So, who is Johnny Powell? Let's get to know him a bit more through this article.
Who is Johnny Powell?
Johnny Powell is also from the music industry, like his wife, Charlotte Church. Johnny is a singer, songwriter, and producer, by profession. Interestingly, not much is known about Johnny except his connection with Charlotte.
His Relationship with Charlotte Church
Johnny and Charlotte met through work and the two began dating in late 2010.
It happened soon after Charlotte's split from her ex-fiance, Gavin Henson, who is the father of Charlotte's two kids, Ruby Meghan (age 13) and Dexter Lloyd (age 12).
Interesting Read: '90 Day Fiance' Angela Deem Weight Loss Journey!
Apparently, the romance between Johnny and Charlotte happened so close to her split from her ex-fiance that she asked Gavin's permission to date Johnny.
There was a time when Charlotte spoke to The Telegraph about Jonathan, "Well, I'm really happy with my dude. He's lush, he's so smart, and he really looks after me."
Jonathan and Charlotte got married in October 2017. The singer announced the news after some days by sharing some pictures from the wedding.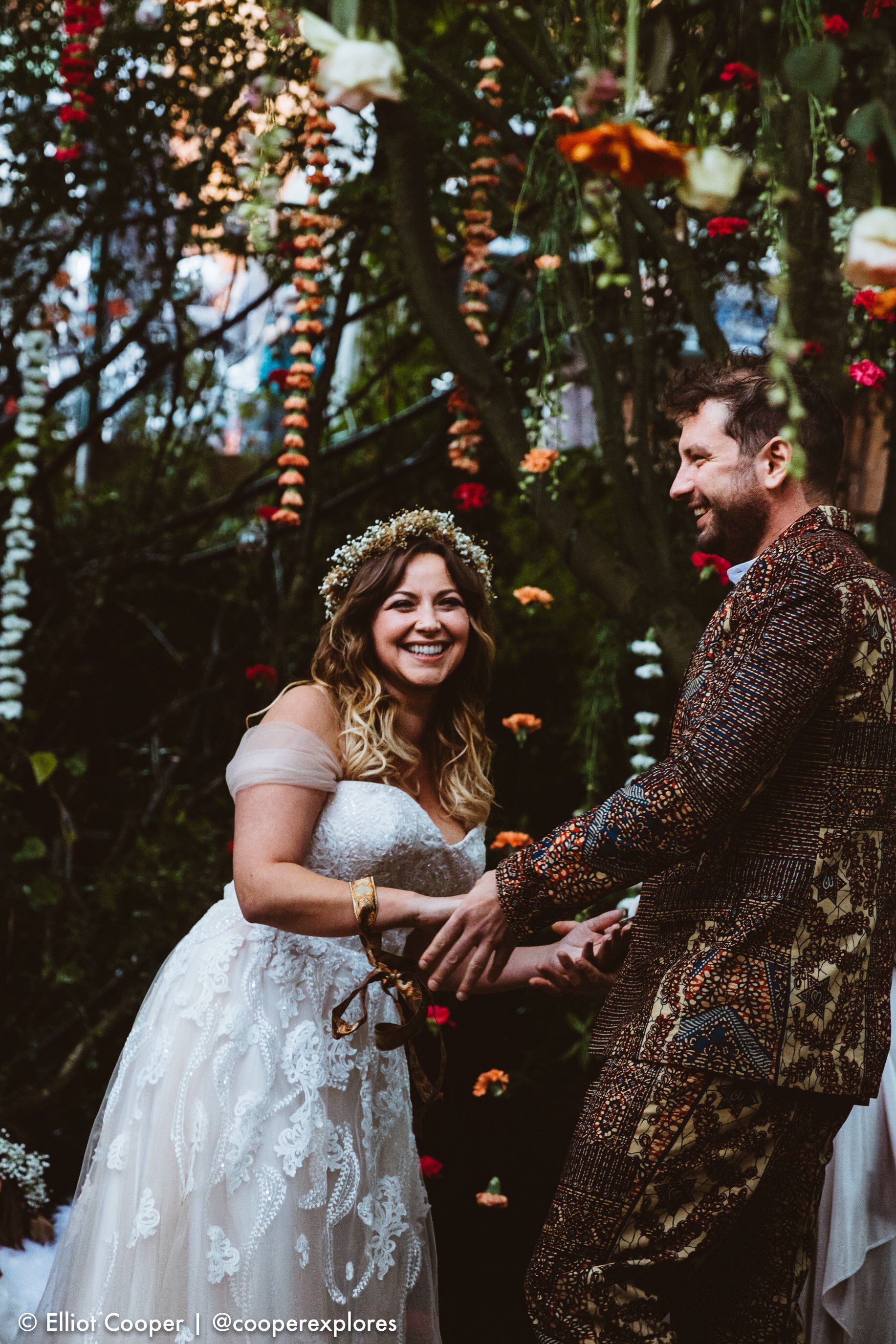 She captioned the picture with, "Seriously happy people"
Three months before the wedding, Charlotte announced that she had lost the baby they were expecting that November.
The statement shared on Twitter read, "Charlotte and Johnny are very sad to announce that they lost their baby. Now is a time for grieving and being together as a family. We kindly ask everyone to respect that peace."
Peep This: Insight Mike Vazquez's Personal & Professional Life!
It was in March 2020 when Charlotte subtly announced another pregnancy on Twitter. She did so while responding to a user on Twitter who said that she had "missed a great night" at a benefit concert for flooding relief in Pontypridd, Wales.
Her response was, "I'm preggars so I'm airing (sic) on the side of caution in terms of virus. It looks like it was a great success."
In an interview with The Guardian in May 2021, Charlotte opened up about her pregnancy and revealed that she felt "brilliant" about growing her family. 
"It's great, it's lovely...It feels very different this time around," she said. (She was 21 when her eldest kid was born)
Charlotte confirmed the arrival of her baby daughter with Johnny Powell, on Instagram. During her appearance on the 'Sink The Pink' podcast, Charlotte revealed that her "little baby" was six months old at the time.
Who is Charlotte Church?
Charlotte Church was born Charlotte Maria Reed on February 21, 1986. She was born to Maria and Stephen Reed. 
While You're Here: Meet Rykia Lewis | New Cast Member Of 'SMothered' Shares EVERYTHING With Her Mum
She is a singer-songwriter who has sold more than 10 million records worldwide. Charlotte released her first album, 'Back to Scratch,' on October 17, 2010.
The singer also hosted a Channel 4 chat show named 'The Charlotte Church Show.'