Grayson Chrisley is an American reality star best known for being a member of the Chrisley family who stars in the reality television show Chrisley Knows Best.
Who is Grayson Chrisley?
Grayson Chrisley is a reality television personality and actor. He made his on-screen debut with his family on Chrisley Knows Best at age seven. The show chronicles the seemingly picture-perfect Southern life of the Chrisley family. Grayson debuted on the show as a little boy, but he is now the teenager of the Chrisley clan and the tallest sibling.
Chrisley Knows Best premiered on USA Network on 11 March 2014. In 2016, the show was nominated for the 'Critics Choice Television Award' for 'Best Unstructured Reality Show.' The ninth season of the show premiered on 12 August 2021. The show currently streams on Peacock, the new streaming service from NBCUniversal. The show also has its eponymous YouTube channel with 401k subscribers as of December 2021. 
See More: Who Is Donald Elise Watkins' Girlfriend? More About The "Emergency" Actor's Life Behind The Screens
In addition to his signature television show, Grayson appeared in several other television shows, including Steve Harvey in 2014, The Real in 2014, and Big Star Little Star in 2017. He also appeared in the 2016 sci-fi comedy television movie Sharknado: The 4th Awakens. 
His Birthday & Bio
Grayson Chrisley's birthday falls on 16 May. Born in 2006 in Georgia, Grayson's age as of 2021 is 15 years. As of now, he attends high school, where he plays high school baseball. 
He has posted a few pictures of himself playing and practicing baseball on his Instagram account. In a 10 July 2020 Instagram post, he shared a photo of himself showing off his pitching skills and captioned, "That moment when you know it's gonna be smoke." In another Instagram post dated 3 October 2020, he posted a series of photos from the baseball ground, captioning, "You know, just that everyday feel of killing it on the field."
About His Family
Grayson is the youngest of five children of his parents, Todd and Julie Chrisley. His father is a businessman and a self-made multimillionaire who owns an REO management firm called Chrisley Asset Management. 
He has four older siblings named Lindsie, Kyle, Chase, and Savannah. Grayson is closer to his sister Savannah as he has posted a few pictures of her on his Instagram. He also posted a picture of himself with Savannah on Instagram on 10 July 2020, captioning, "She's been my best friend my whole life and I am glad for that, I love you @savannahchrisley."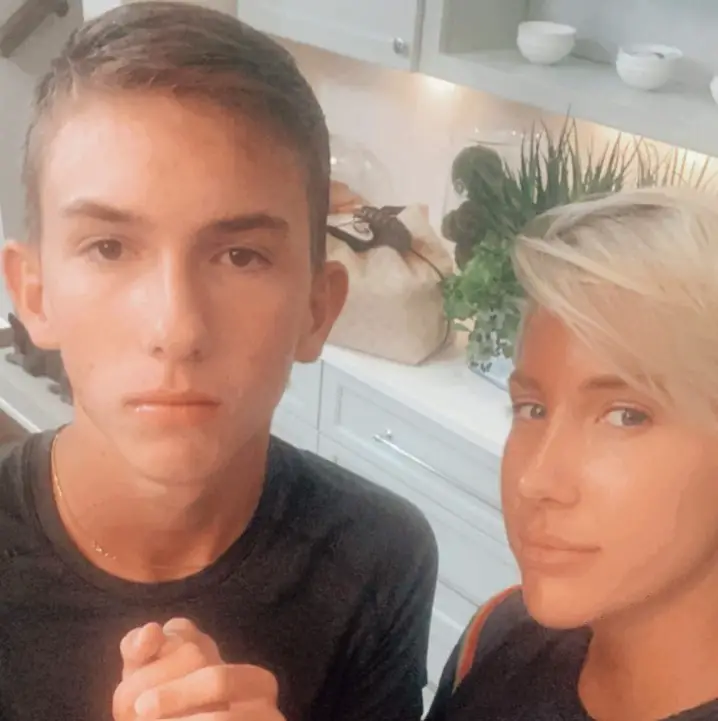 Furthermore, all the Chrisley family members are reality stars who appear on Chrisley Knows Best.
Where Is He Now?
While appearing on his family reality show, Chrisley launched his online shoe and clothing business in 2021. He revealed his online business in an episode of the Season 9 of Chrisley Knows Best. However, Chrisley has not disclosed how to shop his online shop. He has also not mentioned anything about his online business on his Instagram account, as of now, 2021.
Net Worth
His exact net worth of Grayson is unknown. According to various sites, he has an estimated net worth of $3 million, but his father, Todd, has a negative net worth of $5 million. 
According to Celebrity Net Worth, Todd filed for bankruptcy in 2012, claiming he had $4.2 million in assets and debt worth $50 million. His firm Chrisley Asset Management later filed for corporate bankruptcy in 2013. As per the website, Todd is currently facing a $45 million bankruptcy case.