Savannah Chrisley is an American actress and fashion blogger. She is famous for appearing in the family reality show, Chrisley Knows Best. The show revolves around Georgia real estate tycoon Todd Chrisley, Julie Chrisley (Savannah Chrisley's parents), and their family.
Savannah is Todd and Julie's eldest daughter. Because of her beauty pageant competitor, she had even won The Miss Tennessee Title USA in 2016.
She has also acted in the movie, Sharknado 4: The 4th Awakens, where she plays the role of herself, Savannah Chrisley, and has appeared on the TV series Hollywood Game Night.
Savannah Chrisley's Bio: Age, Family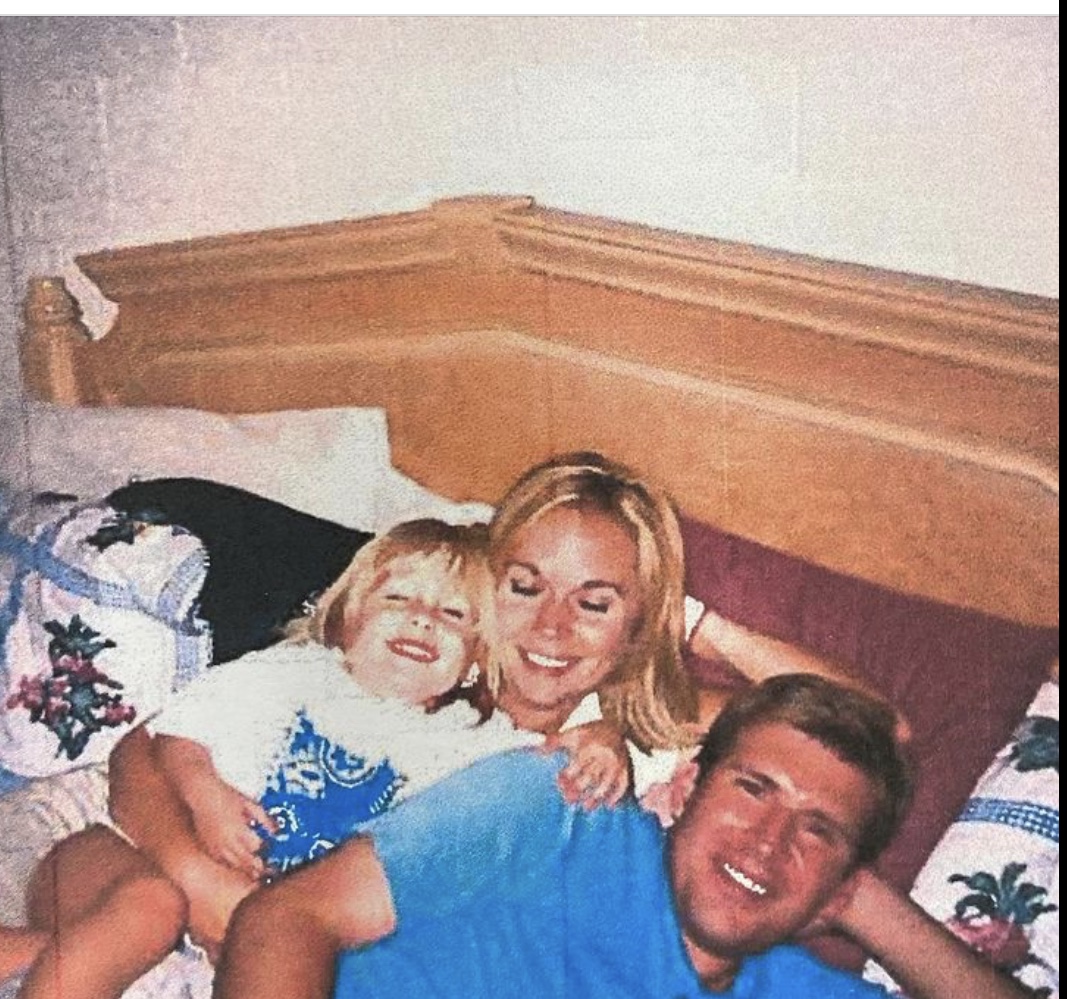 Savannah Chrisley was born Savannah Faith Chrisley on August 11th, 1997. She was born in the United States, in the town of Atlanta. Her biological parents are Todd and Julie Chrisley. 
Interesting Read: Here's Why Todd And Julie Chrisley Are Sleeping In Separate Bedrooms - A Divorce??
Savannah made her acting debut in the 2014 cult favorite, Skarknado: The 4th Awakens. Her most well-known work is The Asylum.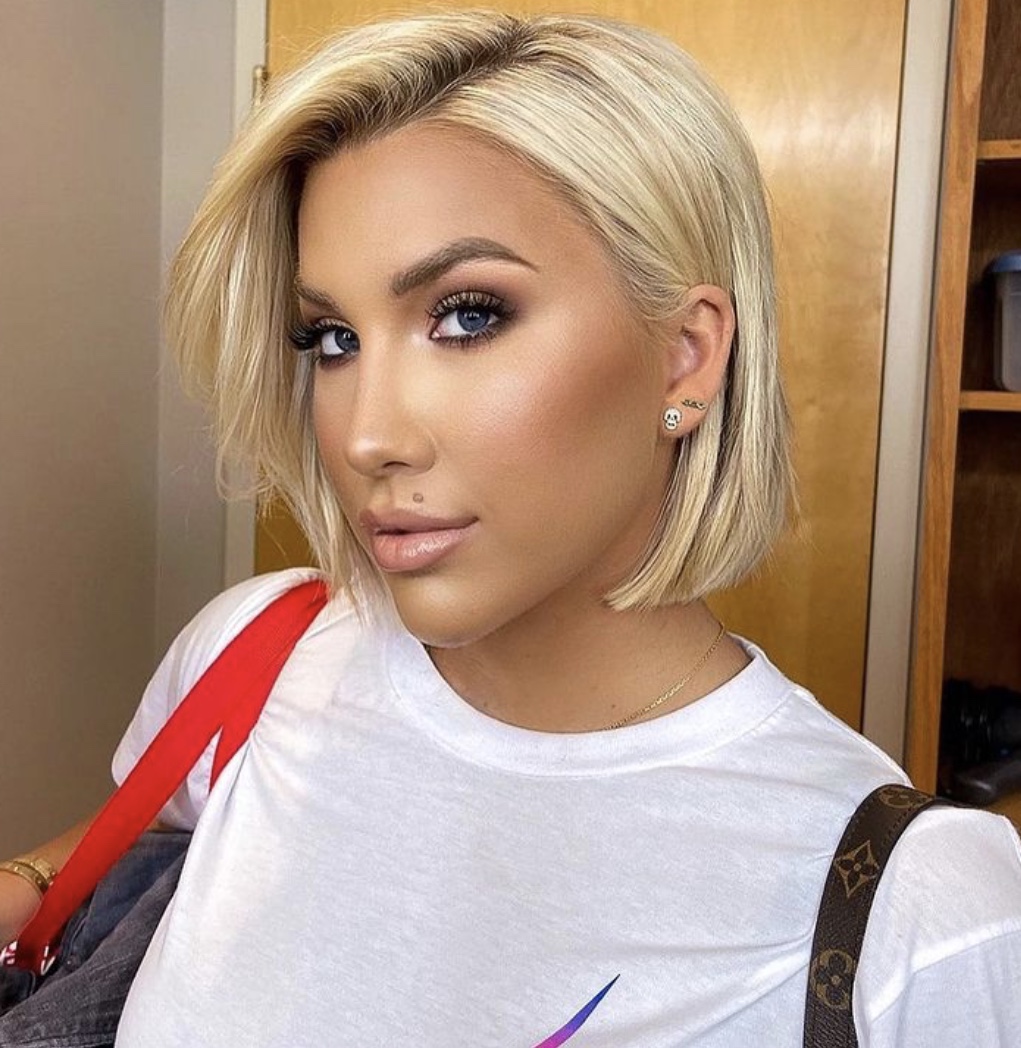 Savannah released her "Faith Over Fear" clothing collection in July 2017.
Savannah was 16 years old when her family's show first aired. Her younger sibling, Chase, with whom she has a tight relationship, is one year older than her.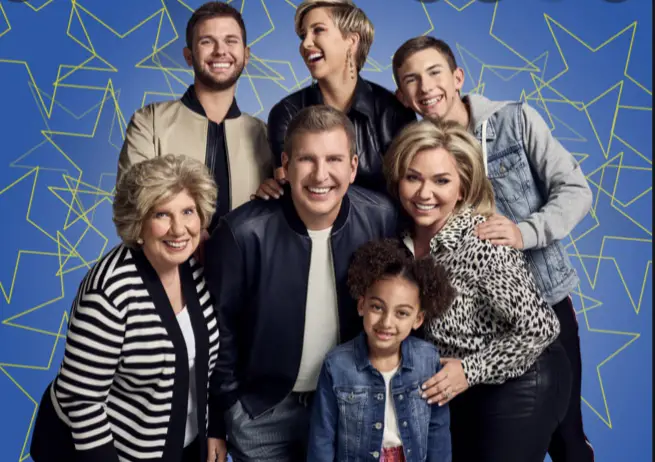 Savannah and Chase have a lot of mutual friends because their ages are so close. She adores and loves her family dearly. Savannah spends the majority of her time in pictures posing with her family members.
Peep This: Everything You Need To Know About HeyImBee
She's a diva who's not scared to try new things. She enjoys experimenting with different cosmetic looks and usually posts about it on her Instagram account.
Savannah Chrisley's Relationship Timeline: Boyfriend and Husband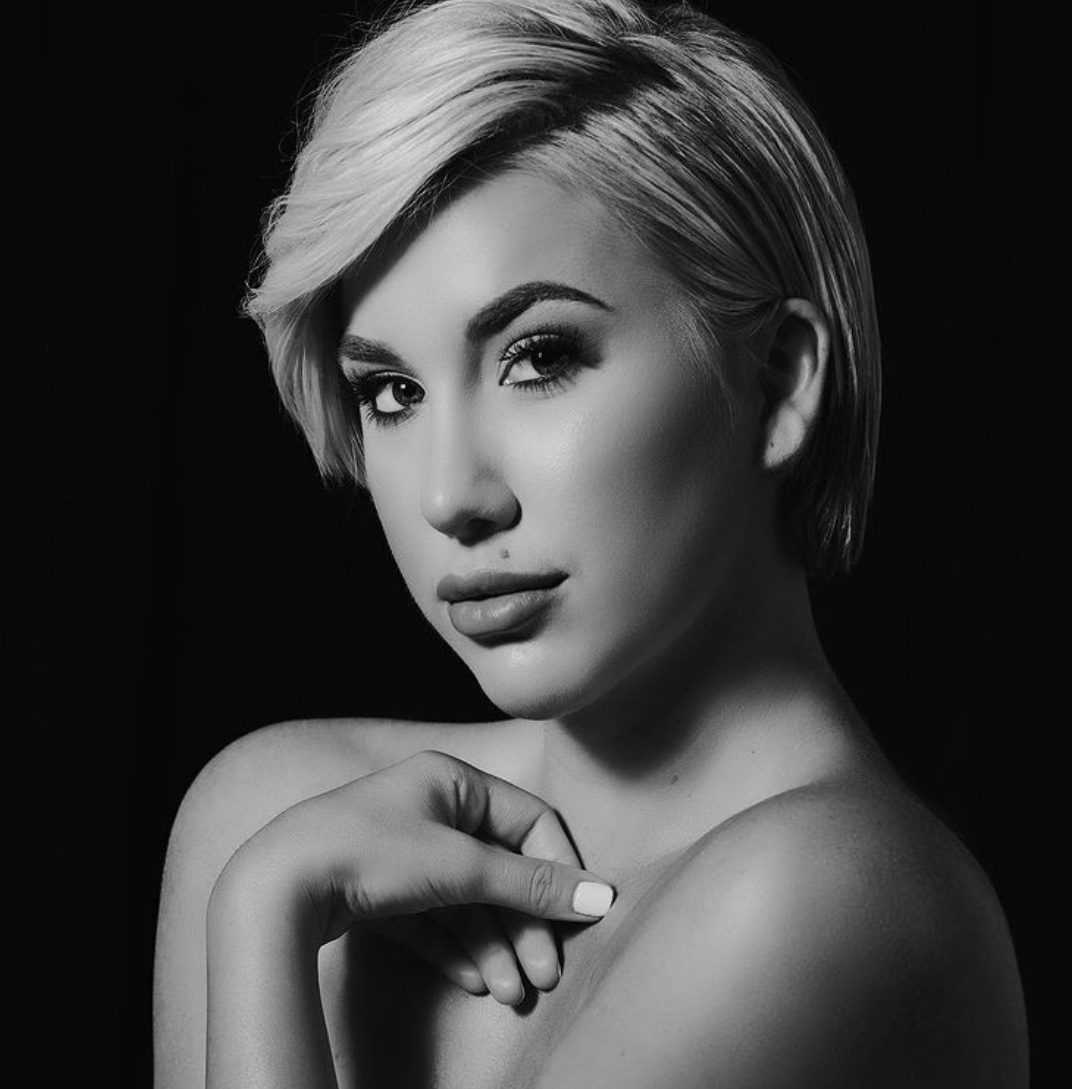 Savannah is a lovely and intelligent young lady. She has won a few beauty pageants, as previously stated. And, along with her beauty comes a list of love interests. Her family's reality show, Chrisley Knows Best, accurately depicted these occurrences.
Blaire Hanks, a country musician, was Savannah Chrisley's first public lover. After a two-year romance, the couple decided to split up in January 2017.
Savannah began dating NBA phenom Luke Kennard after Blaire. The two started dating in April of 2017. They split up four months later, citing busy schedules.
Nicolas Kerdiles and Savannah Chrisley started dating in November 2017. The couple waited two months to make their relationship official on Instagram. 
Savannah and Nicolas embraced a long-term relationship. By May of 2018, the two had become part of each other's families.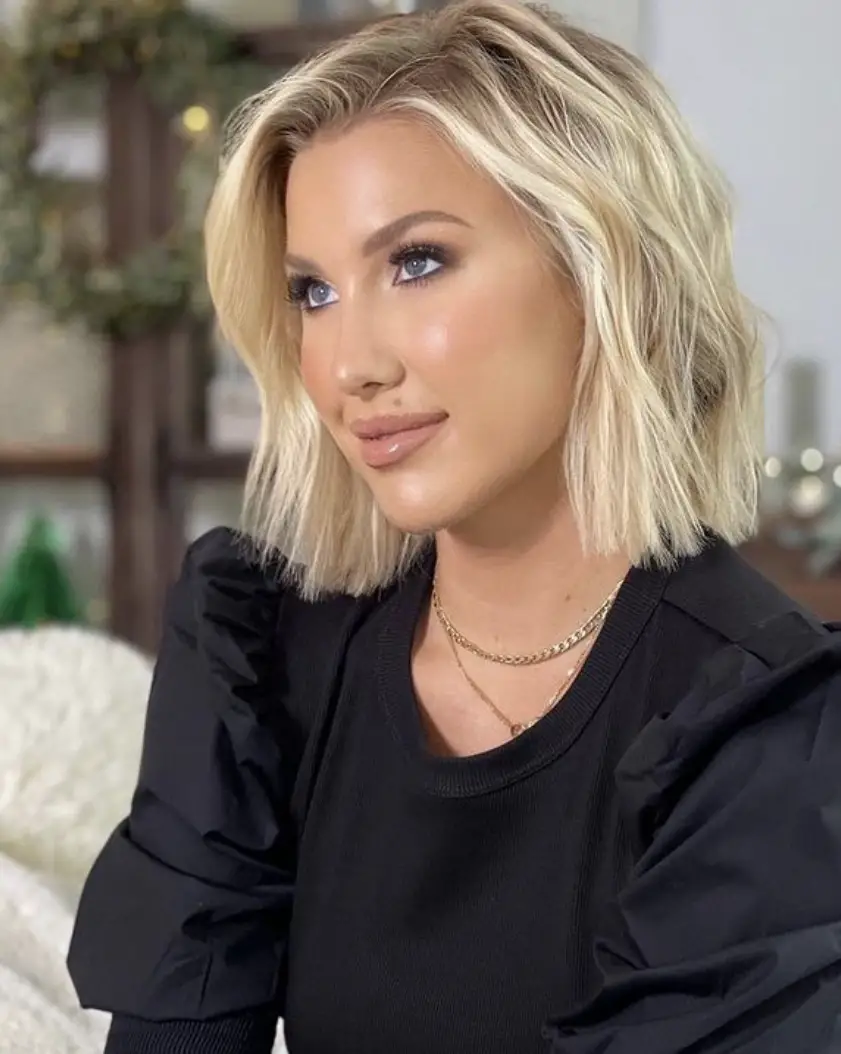 The couple soon got engaged in December 2018. Once again, the pair kept their engagement a secret for several months.
According to reports, Nicolas proposed with a 5-carat "dream ring" fashioned by Dror Flantzman.
While You're Here: Nic Kerdiles & Growing Up Chrisley Savannah Chrisley Reconciled?
Savannah and her boyfriend Nicolas were supposed to marry in Summer 2020, according to a source close to the couple.
Rumors spread ten months into their engagement that their wedding was off. Amidst the rumors, Savannah posted on Instagram to show her new hairstyle and some observant followers noticed that she was not wearing her engagement ring.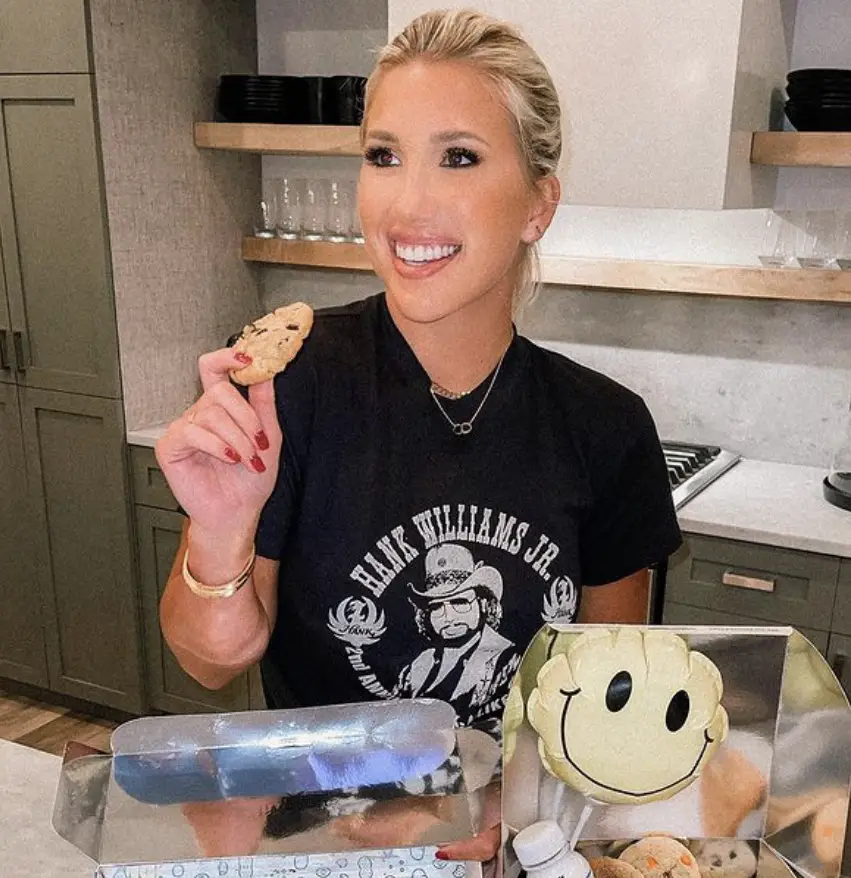 Savannah responded to the separation allegations by insisting that her wedding to her boyfriend Nicolas would go on as planned.
However, it wasn't long before she confirmed her separation from Nicolas in mid-September 2020. "We have nothing but love, respect, and admiration for one another," she said in her declaration. "But it is time for us to move forward individually."
Nicholas, for one, called Savannah "the biggest blessing" when the breakup was confirmed. "She has the purest heart of anyone I know," he claimed. "In our three years together, she has treated me with nothing but love and respect."
Facts
Savannah is quite active on social media. She has 2.3 million Instagram followers and posts under the username @savannahchrisley. She has 1.5 million Facebook fans under the handle @SavannahChrisley. She has 332.1k Twitter followers under the handle @ itsSavannah_
She stands at a tall height of 5 feet 7 inches.