After twelve years of marriage, Lisa and Lenny Hochstein of RHOM have announced their divorce.
Lisa Hochstein is best recognized for her role on The Real Housewives of Miami as the main cast member. Her spouse, Lenny Hochstein, is also a guest star on the show.
The couple has announced their breakup after many ups and downs. Lenny said, 
Moreover, Lenny was spotted with Austrian model Katharina Mazepa, so the story isn't just about a mutual divorce.
Katharina Mazepa Was Blamed For Lenny & Lisa's Divorce
In the wake of Lenny and Lisa Hochstein's divorce announcement, Katharina is the talk of the town. According to prior reports, she was held responsible for the divorce of the married pair. 
Lenny stated, however, that he began dating Mazepa after his decision to divorce Lisa. 
"It was after the decision was made that I started seeing Katharina. This is something that Lisa was well aware of before it happened. Our issues have nothing to do with the filming of the show."
The model and the 55-year-old plastic surgeon were apparently seen together earlier this month at a Miami club and in a TikTok video.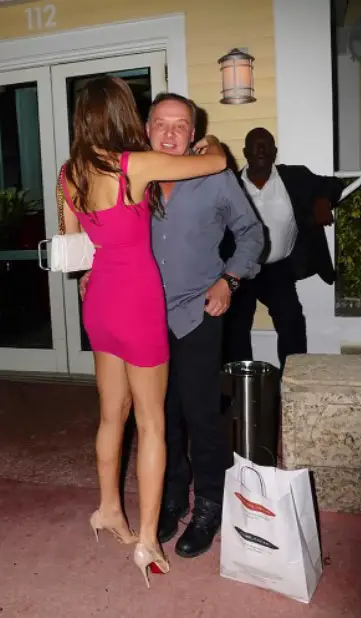 He has not filed for divorce from Lisa as of this writing, but the couple has discussed it for several years.
"Lisa and I are getting a divorce. This is something we have been discussing for years but hoped to avoid for the sake of our children. Lisa and I have been living separate lives for months, and I have been sleeping in a separate bedroom. We made the decision to get divorced last month."
Lisa and Lenny have two children, Logan, 6, and Elle, 2.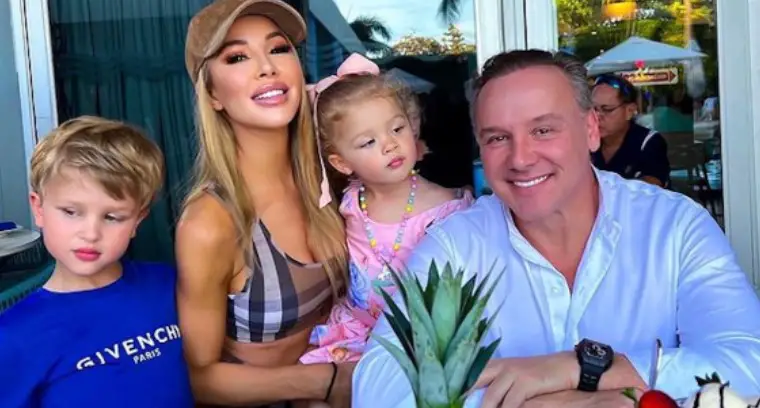 Lisa Hochstein Weighed In Her Break Up
Lisa, 39, is utterly taken aback after Lenny made no attempt to conceal the fact that he is seeing someone new.
A friend of Lisa told Page Six exclusively that Lisa was devastated and disgusted that Lenny would do this to his children and the way he's out flaunting it is gross.
Meanwhile, Lisa said, 
"With two young children involved, as a mom, I'm going to focus all of my energy and time on them." 

"I'm blindsided by his behavior and reckless handling of the situation."
Lisa encountered Lenny and his new girlfriend Mazepa while they were partying in a Miami nightclub on May 14, 2022.
She arrived at the location after 1 a.m., according to Page Six, with co-star Larsa Pippen by her side. She allegedly tossed a drink at Lenny, screamed at Mazepa, then threw a drink at her.
Lisa and Lenny's marriage has had its ups and downs in the past. When they tried to conceive pregnant in 2013, the Peacock actress confessed in December 2021 that her spouse had an emotional affair with another lady. This almost resulted in their divorce.
The pair had been attempting to sort things out in their marriage for several years, but recent circumstances had thrown it into disarray.
Who Is Katharina Mazepa?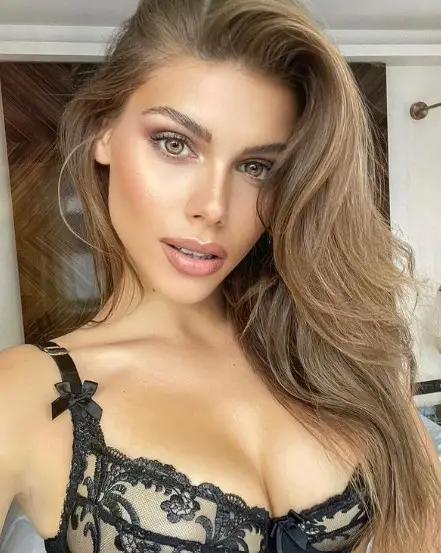 For the past ten years, the Austrian beauty has been modeling. Her career began after she was crowned Miss Vienna in 2014.
Mazepa is based in Miami as of this writing. Elle Magazine, Harper's Bazaar, and catwalk walk for Forever 21 and Beach Bunny Swim during Miami Swim Week have all helped her build her portfolio.
She was also featured in The reality TV show The Hills: New Beginning. Moreover, Mazepa holds a degree in environmental engineering from the University of Vienna, in addition to her successful modeling profession.
Mazepa openly expressed her gratitude for social media sites and how they helped her earn money during the COVID-19 outbreak in an interview with Fabulous.
She now has 1.7 million Instagram followers, a significant increase from the 40,000 she had in early 2021. "Social networking has been quite beneficial. It was incredible, "she added.
Mazepa also has an account on OnlyFans, where she posts behind-the-scenes footage from her modeling gigs.
She was married to Shilo Mazepa, a US official, before dating Lenny. She divorced Shilo in 2021 and they are currently separated.