Deirdre Ann Ottewill is the wife of late actor Stuart Damon. 
Emmy winning-actor Stuart Damon best known for his decades-long role as Dr. Alan Quartermaine on the soap opera, "General Hospital" has passed away.
He died at the age of 84 after struggling with renal failure, according to his son, Christopher. 
Who is Deirdre Ann Ottewill?
Deirdre Ann Ottewill, also hailing from the entertainment industry, is a former actress, dancer, and singer, who often came to light as the wife of Stuart Damon.
Interesting Read: Is Courtney Veale Dating? More About The 'Below Deck Mediterranean' Season 6 Crew Member
Deirdre was a dancer on the TV show, "Sing Along With Mitch" from 1961 to 1964.
Deirdre Ann Ottewill and Stuart Damon, Kids
Deirdre Ann Ottewill got married to Stuart Damon on March 12, 1961. They were married for 60 years until Stuart's death on June 29, 2021.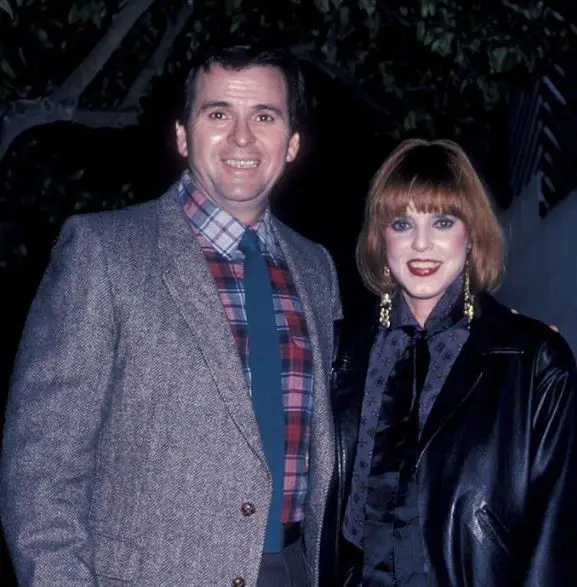 During their union, the two welcomed two children together, daughter Jennifer Zonis and son Christopher Zonis.
Deirdre and her late husband, Stuart, also adopted their grandson, Alexander. 
Stuart embraced his parental role even onscreen pretty well. According to what Christopher told ABC7 reporter George Pennachio, being part of "General Hospital" was Stuart's "favorite place to be."
He added, "He loved playing Alan and was always so appreciative of that role and that job. It was his passion."
Who was Stuart Damon? 
Stuart Damon was born on February 5, 1937, in Brooklyn. He attended Brandeis University and graduated in 1958. 
It was in 1959 when Stuart went to do Broadway with "First Impressions" and spent more than a year involved in the original production of "Irma la Douce." His credits also include West End productions of "Man of Magic" and "Charlie Girl."
While You're Here: Who Is The Real Housewives Of Beverly Hills Star LeAnn Rimes' Friend Roger Canevari?
Stuart made his screen debut in 1962 as he appeared on the police drama series, "Naked City." People started to notice him when he joined the cast of Roger and Hammerstein's "Cinderella," the 1965 TV movie that starred Lesley Ann Warren.
In 1968, the late actor got his first recurring role on television when he starred in "The Champions" playing Craig Stirling. 
Stuart landed his famous role of Dr. Alan Quartermaine on "General Hospital" in 1977. His portrayal of the physician in the soap opera brought his nominations for seven Daytime Emmys. He won for best-supporting actor in 1999.
Stuart continued to reprise the role of Dr. Alan from 1999 to 2001 for the spinoff series, "Port Charles." He carried on a major role in "General Hospital" until his character's death in 2007. The actor did appear occasionally until 2013.
Besides "General Hospital," Stuart also starred on other popular daytime soap operas, like "As the World Turns" and "Days of Our Lives." 
He also had guest roles on "The New Mike Hammer," "Diagnosis Murder," "Fantasy Island," and "Hotel."
The late actor also made appearances in several movies like "Perry Mason: The Case of the Killer Kiss," "A Touch of the Casanovas," "Destination Moonbase-Alpha," and "Rain from Stars."