America's Got Talent is a televised American talent show competition and is best known for finding incredibly talented people from various fields. On last night's episode, Magician Léa Kyle blew away the judges with her iconic performance.
Léa started her performance in a black dress and leggings. But when the music kicked off, she magically switched outfits, again and again, changing into several different dresses without hiding behind any curtain. 
The supermodel Heidi Klum was taken by Kyle's couture conjuring and said, 
"You were doing real magic."

"It was absolutely incredible and flawless." 

"I mean, you know how much I love fashion and I feel like we've never really had anyone that is as good as you."
Heidi pressed the golden buzzer with both hands and gave her a socially distanced hug., sending Lea straight to the live shows.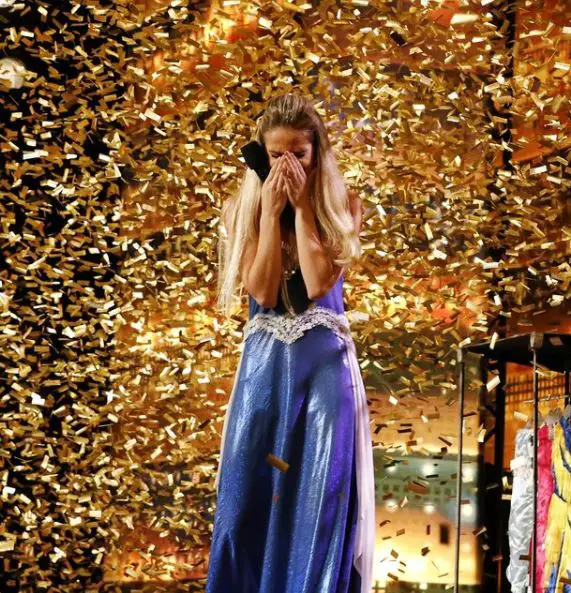 So, who is Lea kyle? Delve inside this article to learn what you need to know about her!
Facts On Lea Kyle
Lea Kyle Rauzier, at 25, gave an audition for America's Got Talent; however, she is yet to share precise details on her birth.
She hails from Bordeaux, France; however, she has not spared a single detail about her parents and siblings on her social media. 
Kyle stands tall at 5 feet 3 inches (1.60 meters), weighing 51 kgs. Moreover, she has blond hair, a slender face, and an hourglass figure. 
Her Instagram account, which goes by username @leakylemagician, has 20.4K followers and 163 posts, per her social media. Meanwhile, on her TikTok account, she has 30K, Twitter has 628 followers, and Facebook has more than 6K followers. 
Walking inside her professional life, she worked as a beautician. In the introductory video, she said, for making a living, she worked as a beautician. Later, her boyfriend Florian, who was in America's Got Talent in 2020, asked her to perform with him on the stage. 
At the age of 17, Kyle first discovered her magic talent after she met her boyfriend Florian, and after she performed with him on stage, her passion for magic grew more. 
Don't Miss: Is Courtney Veale Dating? More About The 'Below Deck Mediterranean' Season 6 Crew Member
Extensively, she focused on developing her skills as a magician and performed in numerous magic festivals. 
Lea also won the French Champion of Magic title, secured 1st place in General Magic, and won the Pierre Brahma prize during the FFAP 2019 Congress in Mandelieu La Napoule. 
She also got a chance to travel to several nations across the globe, including Mexico and Spain. 
Before she auditioned for America's Got Talent, she performed in front of Penn and Taylor: Fool Us and La France à un Incroyable talent season 15.
She has a total net worth of nearly $200K, and in the future, she is said to add more chunks to her net worth.
Moving on towards her love life, Lea is committed to her boyfriend, Florian Sainvet. Her boyfriend hailing from Bordeaux, Center, France is also a professional magician. He attended Lycee Les Iris and performed at AGT but later got eliminated in Judge Cuts.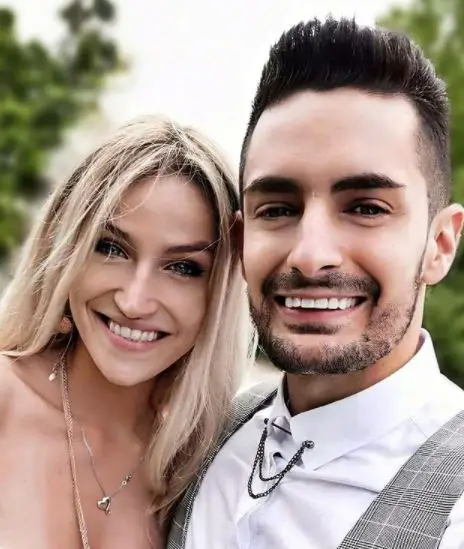 They have been together for almost eight years. Lea often mentioned that her boyfriend helped her to discover the career she was meant to be.