Louise Roe and Mackenzie Hunkin is officially parents of two!
Louise Roe, 39, is a former host of Plain Jane, model, and television presenter. The news of their milestone was made public after the mother of two posts a snap of her and newly born baby on her Instagram account on Friday. 
Before delivering the baby, Louise posted series of snaps, including her husband, Mackenzie Hunkin. Soon after, her fans became curious on knowing more about her better half. In this article, we have tried to collect every possible information found on Mackenzie. Scroll through this article to learn about Mackenzie's age, bio, height, married life, net worth, and many more. 
Facts On Mackenzie Hunkin
Mackenzie Hunkin was reported to be born on 25th April 1986, supposedly making is Taurus. 
He hails from the hometown of Eton in Berkshire, England, and his family resides in Prague. He has three brothers with whom he shares a very close resemblance. 
Currently, Hunkin resides in Los Angeles, California, with his family.
Mackenzie was enrolled at the University of Southampton in 2004 and graduated in 2007. 
He stands tall at the height of 6 feet 2 inches (1.88 meters). 
He holds an Instagram account under username @mackenziehunkin, where he has 22.4K followers. On his Instagram account, he shares snaps of his wife and children. 
Per Mackenzie's professional life, he is a television director/producer in West Hollywood, California. 
Previously, he worked for several freelance jobs at Channel 4, ITV, Talkback Thames, and Gogglebox entertainment from 2011 to 2012. After that, he stayed self-employed and became a TV producer/director. 
Another Read: Gibi ASMR Real Name Revealed! Get Acquainted With Her Personal Life & Net Worth
As a producer, he has produced two episodes of the series Plain Jane International, four episodes of Style by Jury, one episode of Beauty and the Geek Australia, eight episodes of Dream Lives for Sale, and 10 episodes of 100% Hotter. 
Moreover, Mackenzie is the story producer for an episode "Jungle Boogie" in Gold Rush, the TV producer for the 17 episodes of 2012's The X Factor UK, and a segment producer for an episode of the Dr. Phil TV show. 
During his career span, he is reported to have collected around $1 million net worth. 
Let's get into his married life. His marriage with an English television presenter Louise Roe is familiar to all. Louise born on 3rd December 1981, hails from Surrey, England, United Kingdom. She attended Guildford High School, an independent girls' school in Surrey, before graduating from Durhan University with a First Class Honors degree in English Literature. She is notable for hosting E!'s Fashion Police, BBC's The Clothes Show, E!'s Perfect Catch, The CW's TV show Plain Jane, and the MTV Europe Music Awards Red Carpet Show. As of now, she is a host of STAR World's reality TV show Fit for Fashion.
Per Celebrity Net Worth, Louise has an estimated net worth of $2 million. 
Recently, Mackenzie and Louise brighten the internet with the news of the arrival of their second baby girl Inès. On 29th May 2021, the couple took their Instagram to share their happiness with people around.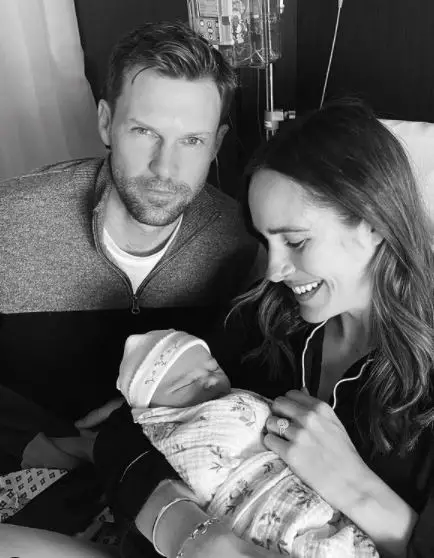 "We're all very excited and grateful to announce a little addition to the family, is on its way... ♥️." 
"Honor can't wait to have a new best friend 🙌🏽❤️,"
They are also parents of a 3-year-old daughter named Honor Florence.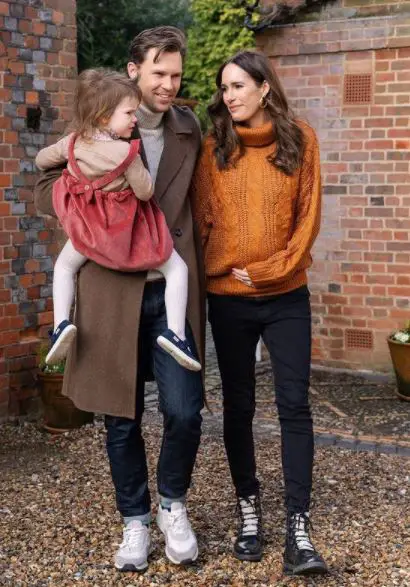 Mackenzie and Louise got hitched in October 2016 at  Eton College Chapel, England, along with her family and friends. They first met in 2014 on the set of Louise's makeover show Plain Jane where Mackenzie was working as a director. After bonding, they started dating and got engaged in January 2016. 
The married couple is all excited to start new memories with their newly born and her elder sister.