Most people know Shea Hicks Whitfield as the real estate expert from the HGTV reality show, 'Bargain Block.'
However, she was nowhere to be seen on the May 26, 2021, episode of the show, raising concerns from the viewers.
So, what was the reason for Shea's absence from the show? 
Who is Shea Hick Whitfield? Bio, Family
Shea Hick Whitfield was born on August 24, 1977, under the zodiac sign of Virgo. While there is not much detail on her parents, Shea makes sure to talk about her mother, Audrey Austin, on her Instagram. 
One of those moments was during mother's day this year when she posted pictures with her mother.
Peep This: Gibi ASMR Real Name Revealed! Get Acquainted With Her Personal Life & Net Worth
The caption said, "'A mother is your first friend, you best friend, your forever friend.'" #HappyMothersDay to the most beautiful, strongest, smartest, bravest woman I know! I am Me, because of You. Thanks for calling me "Unstoppable Shea," because of you, it's true! Love you, Momma."
Shea grew up in the city of Detroit with three siblings, sisters Sheena Ashley Austin and Kaelin Austin, and brother Aaron Zachary Austin. 
Shea Hicks Whitfield on 'Bargain Block'
It's been a while since Shea started appearing on 'Bargain Block,' alongside Keith Bynum and Evan Thomas. So, people were worried when she was not present on the show's episode on May 26, 2021. 
Interesting Read: Meet Stephen Satterfield: Host Of 'High On The Hog'
Fans were bombarding questions at Shea and HGTV on Twitter, and the response put all worries to rest. Shea didn't appear on the episode because it was a pilot episode that she didn't take part in.
"Don't worry! Tonight's episode of Bargain Block was actually the pilot. @Shea_Alicia started working with Keith and Evan after this - she'll be in the rest of the episodes!" - HGTV on Twitter
Soon enough, the viewers were relieved as they showed their appreciation for Shea. 
"Wow, the show changed quite a bit since the pilot and I'm glad it did. Shea adds so much!" - A viewer
Shea Hicks Whitfield Married, Husband
Shea Hick Whitfield got married to her husband, Terry E. Whitfield in May 2015. Shea is very vocal about her love for her husband and often writes out her love and appreciation for him on her social media.
"You've had my back since day one! Constantly pushing me to pursue my dreams, and reminding me that true love is possible. I am beyond grateful for your encouraging Terry-Talks, they have me feeling like a Hulkamaniac!" - Shea Hicks Whitfield on Instagram, November 2020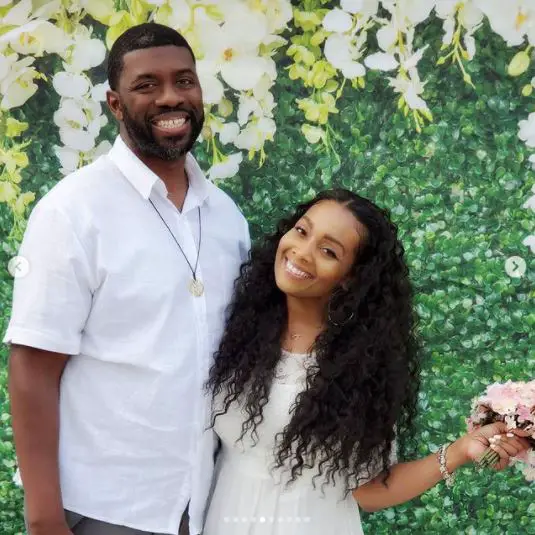 "You're beautiful, intelligent, the best cook, and always striving to your best at whatever you set out to accomplish...You are my FAVORITE Blessing. Thanks for being you. Thanks for loving me the way you do. I love you" - Shea Hicks Whitfield on Instagram, May 2020
You can find Terry on Instagram under the username @tewhitfield78
Shea and Terry do not have children yet, but they have a puppy that they consider their baby. In fact, their Shih Tzu puppy, Sofia Kambeano Whitfield, often makes appearances on Shea's social media.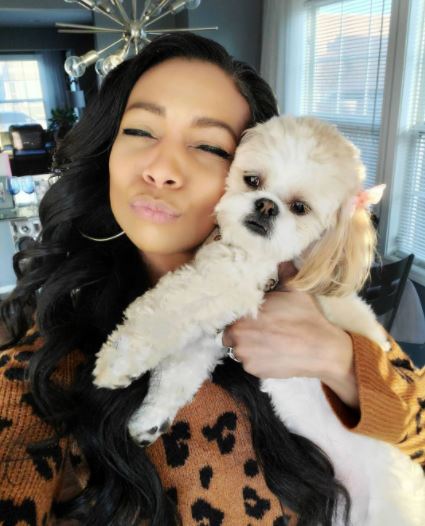 Wait, did I tell you that you can find Sofia on Instagram? Well, the puppy has an Instagram account of her own, that you can find under the username @sofia_the_shihtzu
Her Career
Shea has over 15 years of experience working with real estate service, having served customers all over Metro Detroit. 
While You're Here: Meet Sarah Kameela Impey | The Frontwoman In 'We Are Lady Parts'
It all started when she first bought a home that she wanted to become a realtor. Today, she is one of the most sought-out people when it comes to real estate agents. 
Shea is currently contributing as a Realtor for Alexander Real Estate (ARE) Detroit. Her website, Homes Sold By Shea, claims that ARE is a "team of young, tech-savvy agents that pride themselves on doing things differently."
The same website offers a short intro to Shea:
"As a Realtor, my goal is to treat everyone the way I would like my family to be treated in a similar situation. My love for all things Metro Detroit makes each transaction something special because my work is contributing to strengthening the very fabric of our community. I love this community, my clients, and my work. Every day presents another opportunity to help someone makes their dream come true." - Shea Hicks Whitfield