TLC is here with another show following relationships that might seem out of the line for many people. 'You, Me & My Ex' is about people who are extremely close with their exes. 
The show includes a lesbian couple who are planning to get one woman's ex-husband to father their baby, a divorced couple who are sharing a home with the husband's new girlfriend, and a woman whose new boyfriend doesn't seem to be over his ex-boyfriend.
Today, we are talking about Danielle Rappahahn whose husband is going to help with a baby for the lesbian couple (aka the husband's ex-wife and her current wife). 
Who is Danielle Rappahahn? Bio, Age
Danielle Rappahahn is a 31-year-old nurse leader who lives in Brooksville, Florida. 
Interesting Read: Meet Akili McDowell | Playing David In 'David Makes Man'
For her education, Danielle attended Le Moyne College in 2007 and graduated with a Bachelor of Arts degree in Biology and Psychology in 2011. 
After that, she went to Crouse Hospital School of Nursing from 2011 to 2013.
Her Career, Job
Danielle Rappahahn is a nurse leader currently based in the Greater Tampa Bay Area with more than seven years of experience in the acute healthcare setting.
In her LinkedIn profile, Danielle introduces herself as a dependable and compassionate RN:
"Currently a surgical/oncology PCU nurse team leader, skilled in providing holistic care to diverse patient populations. Motivated and collaborative team player, attentive to staff validations and educational opportunities."
Danielle's career started as early as 2012 when she contributed as a home health aide for one year. She then went on to serve as a Registered Nurse at the State University of New York Upstate Medical University in August 2013.
After that, Danielle worked as a registered nurse at Cross Country TravCorps from April 2015 to February 2016.
While You're Here: Meet 'I Am Jazz' Star Jazz Jenning's Ex-Boyfriend, Ahmir Steward!
It was in March 2016 when Danielle went to work at AdventHealth as a registered nurse. She then started contributing as the Nursing Team Leader at the same place in September 2018.
Danielle Rappahahn in You, Me & My Ex with Josh Rappahahn
Danielle is married to a guy named Josh Rappahahn. Josh was previously married to a woman named Jennifer, who is currently a wife to another woman named Chantel Vasquez. 
But here's the interesting thing. Josh and Jennifer enjoyed more than five years of marriage.
After growing apart and going through a divorce, the two remained friends for their son. Josh moved on and met Danielle, who soon got pregnant while they were dating.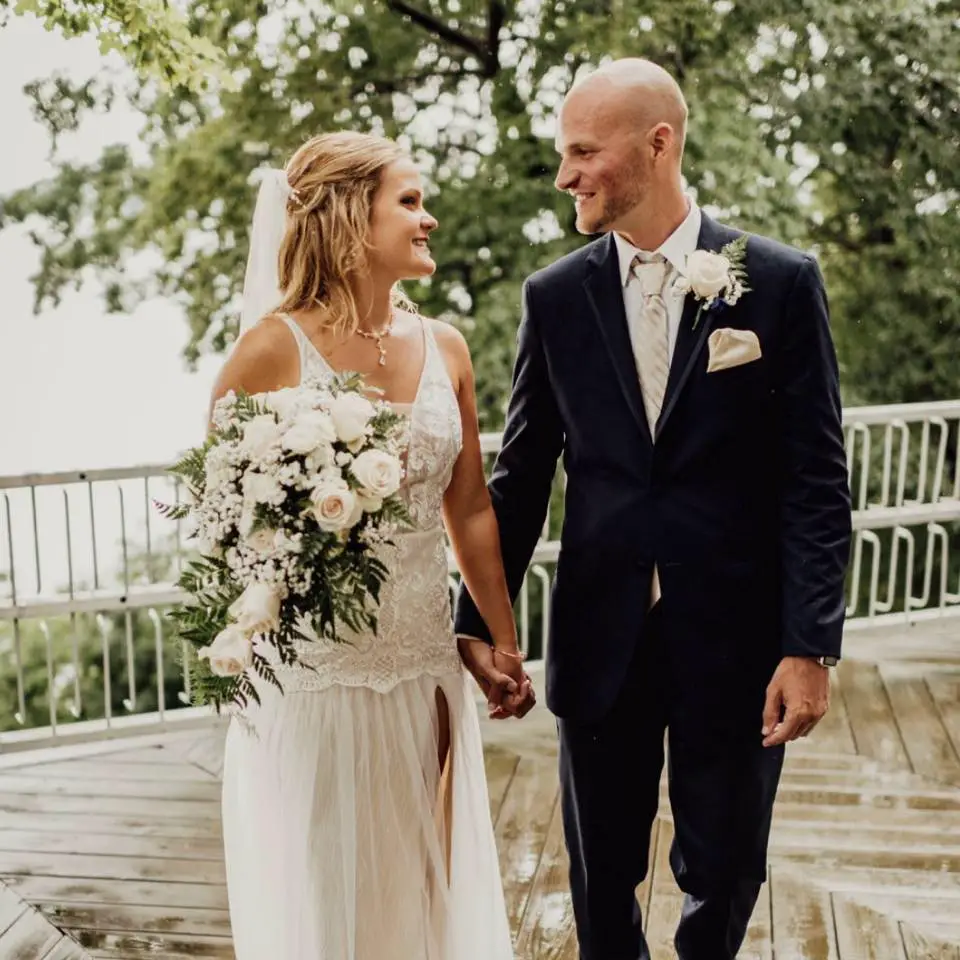 On the other hand, Jennifer moved on and married her co-worker, Chantel. 
The show picks up on their story because now, Jennifer and her wife want a baby and they've decided that Josh will be helping them.
"We are definitely not sister wives. But my ex-husband's sperm is in my wife." - Jennifer in the trailer of the show