Cole Deboer was first introduced to the world as the boyfriend of TV actor Chelsea Houska through the MTV reality show Teen Mom 2. Soon he became an instant celebrity which resulted in him having more projects on his way. 
Well, let's learn more about Cole, who seems to be camera shy but still managed to win many hearts. 
Facts About Cole DeBoer
Cole DeBoer was born on 18th April 1988 in Sioux Falls, South Dakota, as Cole William DeBoer. 
He and his brother Brock DeBoer were raised by their parents Brent DeBoer and Jennifer DeBoer. 
Cole stands towering tall at the height of 5 feet 10 inches (1.77 meters) and weighs 85.3 kgs. 
Now and then, people have become familiar with Cole through his on-screen debut, but other than his television career, he is a traffic control specialist. His work involves road and highway systems, especially in his home state of South Dakota. 
Interesting: Who is Bershan Shaw? Joining The Real Housewives of New York City is The Two-Time Breast Cancer Survivor
He must have earned a remarkable earning from his career, and his appearance on Teen Moms 2, he must have added more income to his net worth.
However, he has not made his net worth figure public. 
Currently, Cole is married to his wife, Chelsea Houska. The couple first started dating in 2014, and a year later, they got engaged. Following their engagement, on 2nd October 2016, the pair exchanged their wedding ring on Chelsea's father Randy Houska's farm in South Dakota. 
With Chelsea, he shares three children; Watson (born in January 2017), Layne (born in August 2018), and Walker June (born on 25th January 2021).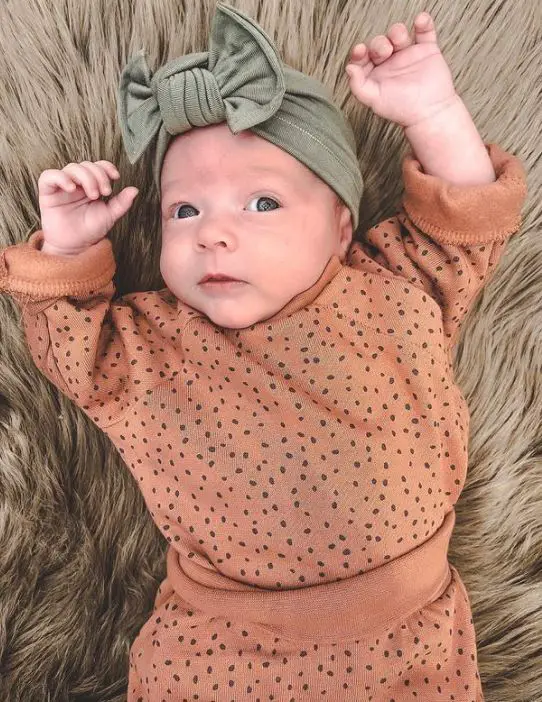 Cole also fathers Chelsea's daughter Aubree from her past relationship with her former boyfriend, Adam Lind. During the birth of Cole's step-daughter Aubree, Chelsea's relationship with Adam had already deteriorated, and Chelsea's fans wished her to find the best person.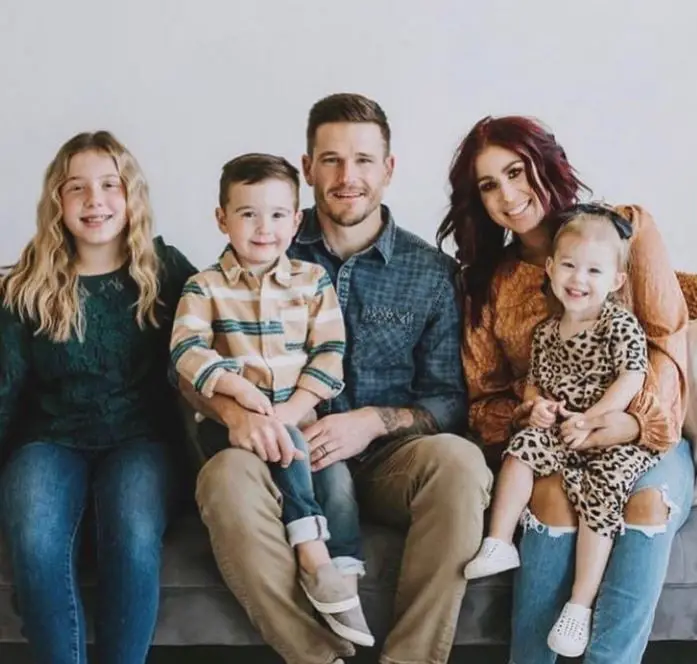 It seems like their blessing has worked as Cole entered into her life.
Cole & Chelsea Sued For $3 Million
Cole and his wife Chelsea are in the midst of fighting a $3 million lawsuit filed by a consulting company, Envy, in April 2020. The company alleged that the couple withholds the money made from social media promotions. 
In 2015, the company Envy entered into a contract with The William Gerard Group to provide consulting services to Cole and Chelsea in exchange for a portion of the revenue made from deals.
Also Read: Chris D'Elia Sued for Allegedly Soliciting Nude Photos From a Minor
However, the court paper claimed Cole and Chelsea failed to pay any of the contractually required fees. Cole and his wife also denied the allegations saying they don't owe any payments to Envy. 
Chelsea, on the other hand, claimed,
Envy has "actually harmed the professional careers of Defendants Chelsea and Cole by withholding considerable payments from them and acting in an unprofessional manner, including but not limited to, arguing with and acting disrespectfully toward Chelsea and Cole, potential and then-existing licensing contacts, and other professional contacts of Chelsea and Cole."

Envy "intentionally omitted numerous deals and/or revenues from the Account Statements for the sole purpose of depriving Chelsea, Cole, and TWGG from receiving funds rightfully due and owing to them."
Chelsea also claimed that Envy owes her $154,074.62 from Loving Tan, Diff Eyewear, Profile, and more. Cole and Chelsea have asked to receive monetary damages on their Counterclaims and to dismiss the lawsuit. 
In response, Envy has denied the claims made against them.