American Idol season 19 began, and Hunter Metts has been able to woo the judges and fans. He flawlessly stole the heart of many with his delicate and sultry singing voice. 
He soon became one of the beloved contestants and was announced as one of the ten finalists voted through to the next round by viewers. 
Hunter, 22, had previously auditioned twice for American Idol but only got the spot in Season 19. On the audition, she sang Kaleo's "All The Pretty Girls," which impressed the judges, and they even called him a shoo-in for the Top 10, and it turned out to be absolutely right. 
However, Hunter is yet to impress the judges and viewers on the top 12 live shows, while only nine of the contestants will move on after America's votes. Before everything goes down, let's learn more about Metts Below.
Facts On Hunter Metts 
Hunter Metts was born on 13th September 1999 in Nashville, Tennesse. On his birthday, his sister Mattie Metts wished him by uploading series of pictures of them and wrote, 
HBD to baby brother!! my day one guy. Love you to the moon, Hunter Metts!!?
His parents are named Jimmy Metts and Hinnant Metts. His mother is a graduate of the University of Texas at Arlington and married his father Jimmy on 24th October 1992. 
Back to Hunter, he stands at the height of 6 feet and weighs 80 kgs. He has not only attracted the viewers with his singing style but has also impressed them with his good looks. His blue eyes and light blond hair are to die for. 
As per his social media reach, his Instagram account is officially verified and has more than 80K followers. Moreover, he also has 1.4K followers on TikTok and 6.3K followers on Facebook. 
Don't Miss: Arthur Gunn's Surreal Journey Towards The World Of Music
For education, Hunter attended Centennial High school and Nashville Software School. After graduating, he worked as a junior full-stack software developer at Nashville Software School and later moved to Relode.com, where he worked as a software developer. 
In July 2019, he then worked at Owen Technologies as a software developer. However, after he was selected for American Idol Season 19, he quit his job. Whatsoever, his net worth remains a mystery. 
Moving on, Hunter, who has already been a nation's sweetheart, made people peek inside his love life. Sadly, ladies who have been crushing on him might get their heartbreak, as his heart is already stolen. He is dating Elli Helmintoller, a nursing student at Belmont University.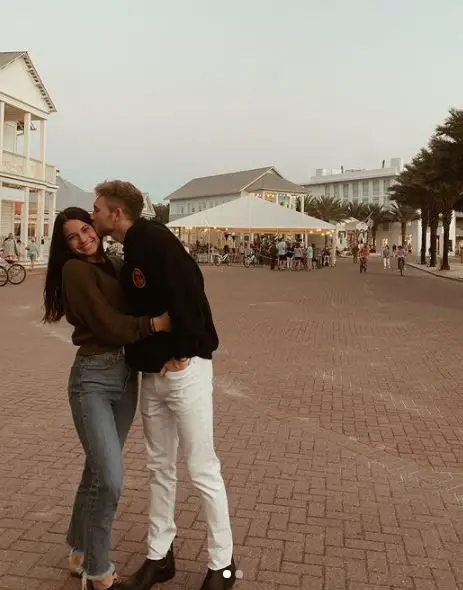 If you look into Hunter's Instagram profile, you can find series of photos with his girlfriend. Judging from their pictures, they are a couple made for each other, and many send their blessings on the comment box.