Harriet 'Harry' Eastwood is a chef and cookbook author and has hosted the Channel 4 cooking-themed television series Cook Yourself Thin in 2007. She has also presented the UC version of the show. 
Moreover, Harry co-wrote the accompanying cookbook, four more cookery books, The Skinny French Kitchen, Red Velvet & Chocolate Heartache, A Salad For All Seasons, Carnival: A celebration of meat in recipes. 
Harry, as of now, has appeared as a judge on Donut Showdown and Sugar Showdown. Read along to know all facts about her!
Facts On Harry Eastwood
Harry was born in London. She has not made her date of year public; however, her birth date is known. On 18th August she celebrated her birthday with her friends and family. 
Details on her parents remain a mystery, but people often considered her to be related to an American actor, film director, composer, and producer Clint Eastwood. However, the last name's similarity is a mere coincidence as they are not related to each other is anyway. 
Check out: Food Network's Duff Goldman is a Dad Now! 
She has been vocal about her siblings. She has a sister named Georgia Parr. Her sister is married and has three daughters. Her sister also owns a clothing line called Dotty Dungarees. 
At the age of 4, Harry moved to Paris, France, and settled there. 
Talking about her professional life, from an early age, she developed an interest in cooking. She soon decided to become a chef after she attended Tante Marie, UK's finest cookery schools. 
With her cooking skill height, she flawlessly turns the French dishes healthy without ruining their taste. Some of her popular dishes are Raspberry Macarons, Boeuf Bourguignon, Pistachio Chocolate Cake, Kung Pao Chicken. 
Besides Harry's kitchen life, she has also made a television debut on Richard & July, The Wright Stuff, Cook Yourself Thin, and Sinful Sweets. 
She has also appeared as a judge on a couple of TV shows and wrote multiple books about cooking. Her latest show which is still airing, is The Big Bake on Food Network. 
Eastwood, from her career, has made an estimated net worth of $1.5 million. 
As you have learned about her family and professional life, let's know about her marital life. Harry is a married woman, and her husband is named Jay. The couple got hitched in August 2020. Harry had a fancy choice of dressing on her wedding day, rather than a bride being on a white gown; she wore a green dress.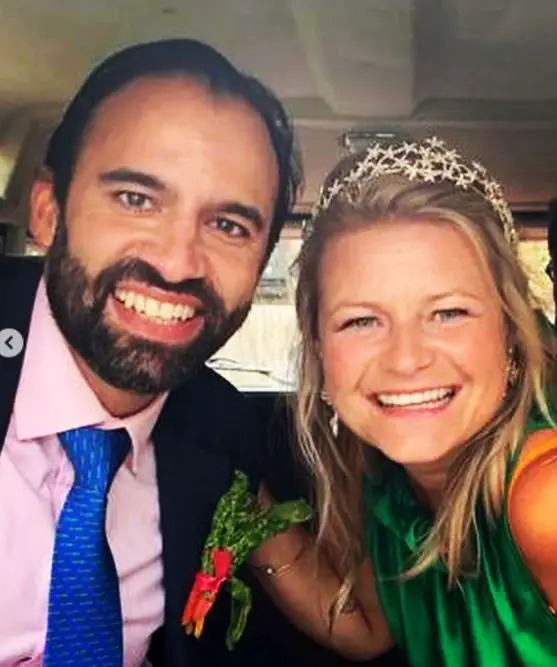 Now, with her husband, she lives in Paris, France.