Prior to Justin "Big Chief" Shearer publicly announced his divorce from his ex-wife, Allicia Shearer, several rumors were going about how Justin was cheating on her.
The rumors soon led Justin to come up and speak out on his relationship status as he reassured the fans that he had not been unfaithful to Allicia.
"There have been many criticisms and people mad at me for something I didn't do," clarified Justin at the time. "But no worries, it is good to have some haters, but I'm sure once they realize the truth, they will be my fans, just like everyone else."
Young Actor: Meet Michaela Russell -- Young Wanda From WandaVision
Big Chief was only 18 years old and working as a gas station attendant when he met Allicia. The two dated for a few years and got married in 2006. They soon welcomed two kids, both boys, Covil and Corbin. 
The father of two has expressed his determination to become a good dad even if he spends very little time with them, on Instagram.
These two boys don't get the attention from me that they deserve. I'm always chasing the next rush, that lower elapsed time, looking for the nest 10hp, the huge mph numbers, the final round...and now more than ever in chasing the money it takes to win the races at higher levels than I've ever competed in. It's unfair to them that I have not grown up yet."
They are my biggest fans and my proudest supporters. One day...I'm going to look back and regret chasing my bullsh*t childish pipe dreams of being a professional race car driver, and wishing I spent less time signing autographs and taking pictures, but more time playing wiffle ball and laying on the couch while Corbin tries to rip my face off."
So, when did the parents of two divorce? Big Chief and Allicia split in 2017, as confirmed by the 'Street Outlaws' star. 
During 'The Chief and Shawn Show' podcast, Big Chief cleared up some things regarding their relationship and announced their divorce.
It's no secret obviously that me and Allicia, my wife of 10 years, have been having trouble or whatever you want to call it, well, it is further than just having trouble, we are actually getting a divorce, and that is happening. The internet likes to say things, and they have said, obviously, the whole thing about my girlfriend: Who is the new chick, who is the new girl?"
Big Chief's Girlfriend: Jackie Braasch
Big Chief is dating his very pretty girlfriend, Jackie Braasch. In his podcast, he revealed how he felt when it came to Jackie, "Well, now what happened at past is something I don't have control over. But now I'm looking at my future, I have plans and Jackie is my future."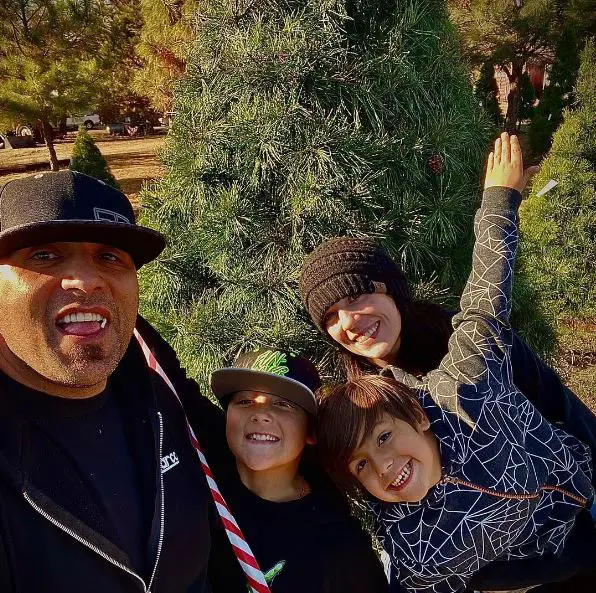 Jackie maintains a very low profile on social media platforms. Big Chief also isn't someone to post that many pictures when it involves his personal life. 
Interesting Stuff: Tiffany Moon -- First-Ever Asian-American To Join The Real Housewives of Dallas
However, what we do know is that Jackie is a racer, very much like her car-loving boyfriend. She is also a member of 'Car Chix,' a motorsport organization for women. Her bio on the organization's website reveals that Jackie comes from a family of drag racers.
Interestingly enough, her dad started taking her to the track as a child and she has been racing since the mere age of eight.
My dad has been involved in motorsports since he was young. He started taking me to the track as a baby and always included me when working on or racing the cars. He started building his '85 Chevy Camaro the year I was born so I was always out in the garage helping him, bringing him tools or whatever he needed. I started in junior dragsters when I was eight years old and I've been racing ever since." - Jackie Braasch