Many people know Nick Austin from TikTok as he has spread a considerable amount of influence on the platform in a really short time. 
The TikTok star recently confirmed his relationship with singer Madison Beer and people want to know the guy who has stolen the singer's heart.
8 Facts About Nick Austin
Nick was born July 1, 2000, under the zodiac sign of Cancer.
His parents raised him in San Diego, California, the United States. Nothing is known about his family except his mother's name - she goes by Jo Anne Taylor.
Tattoo Artist: Meet Dan Tooker: Elle King's Fiance and Baby Daddy
The 19-year-old star Austin never had plans to be a TikToker; he actually grew up wanting to become an actor. He then took a turn with his dream when social media was getting big.
 Now, social media is better than (acting) because you can be yourself and do what an actor does." - Nick Austin
The first time Nick gained popularity was when he joined TikTok and soon became a part of The Hype House, a collective of TikTok content creators who live and collaborate in Los Angeles.
One of his viral videos was from May 2020 when Nick was handcuffed to another TikTok star Chase Hudson as they performed a viral dance video. The video garnered more than 2 million views in a short time.
Nick has adorable merchandise with his signature brown teddy bear. His merch is available on fanjoy.co with a line of products ranging from clothing to phone cases.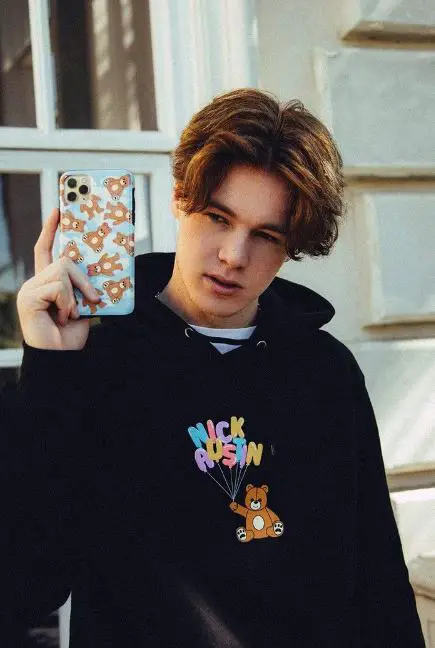 Okay, but let's talk about Nick's first kiss. Guess when that happened? Nick was only two years of age, guys. It was during his parents' wedding when Nick was the ring boy and another little girl was the flower girl. Apparently, the little girl kissed him after he handed off the rings. (My heart can't handle this)
Nick Austin is Officially Dating Madison Beer
It all goes back to 2020 when Nick and Madison were seen together. They were at the Hollywood bistro Toast, acting cozy and cuddly. That was the start of their dating rumors. Soon enough, they were seen together on several occasions. 
Reality Star: HGTV's Christina Haack Best Friend Cassie Zebisch Is Married!
In August 2020, Nick was heading to a friend's birthday party when he was asked about commenting on Madison's social media. "She's gorgeous," he had said back then. 
It was in September 2020 when people were convinced that they were dating. Nick and Madison were spotted on a double date in Los Angeles. According to The Daily Mail, the group got together at Nobu Malibu.
However, the confirmation only came on March 5, 2021, when Austin posted adorable pictures with Madison to wish her on her birthday.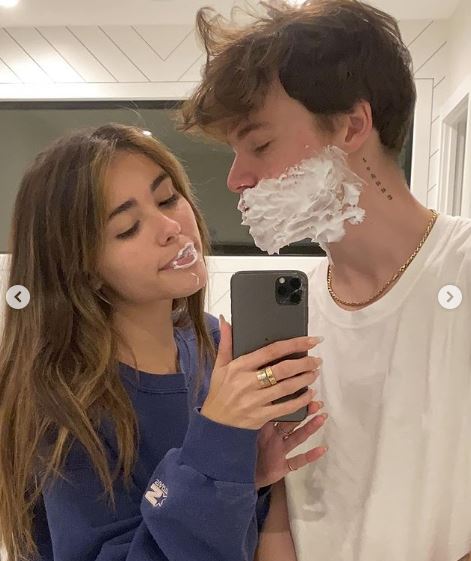 His caption read, "i don't know how i got so lucky. happy birthday to the love of my life, my best friend, my dream girl, my soulmate, every day with you feels like im dreaming, which i might be. i love you. forever n ever n ever <3"