Martell Holt is an Entrepreneur, Home Builder, Author, TV personality who also appears on the reality show Love & Marriage: Huntsville as one of the cast members.
Holt has amassed a sizable fan base as a result of his appearance on the reality television show Love & Marriage: Huntsville. As a result, fans are curious to learn more about him, so we've put together a Martell Holt Bio:
Who is Martell Holt?
Martell Holt is an entrepreneur, home builder, author, and TV personality, who was born in Huntsville, Alabama, on January 4, 1982. Martell, who is 40 years old, has a solid physique and a toned figure that makes him appear much younger. Capricorn is his zodiac sign.
He is of African-American origin and is of American nationality.
Even though he is a well-known cast member of the popular reality television show Love & Marriage: Huntsville, Martell Holt maintains his private life, which includes his parents and siblings, hidden from the public eye.
Martell Holt's Education & Career
Martell Holt graduated from S.R. Bulter High School and earned a bachelor's degree in education from Alabama A&M University in 2008. He took started teaching Middle School at Sparkman for 2 years but eventually quit in 2018.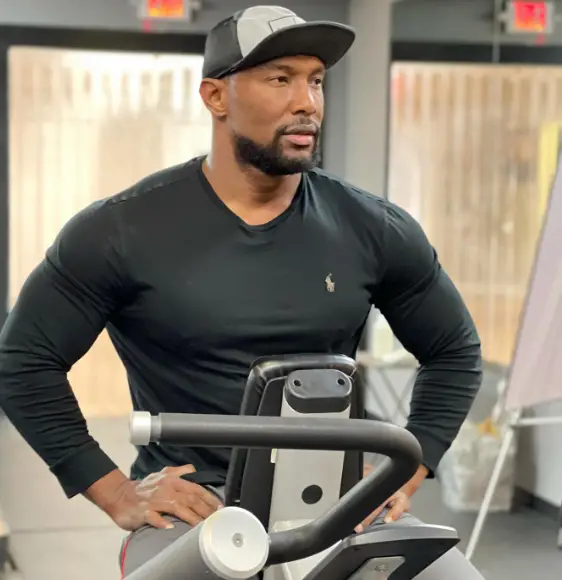 The acquisition of various residential and commercial contracts by Martell's landscaping company resulted in his regulations. Martell completed his Real Estate courses at the National School of Real Estate in 2006, and three years later, he assisted in the formation of Holt & Holt Entrepreneurship LLC.
Net Worth!!
Apart from his role on OWN's "Love & Marriage: Huntsville," Martell Holt has a net worth of $20 million. His principal source of wealth comes from real estate, and he also a star cast for a television show. He is a very active book and product seller.
He's written a book called "The 9 to 5 Entrepreneur: Twelve Questions to Consider Before Taking the Leap," which you can see on his website.
Martell Holt's Marital Status
Martell Holt and Melody Holt began dating in 2007, and the couple married a year later. The couple had four children during their marriage: Maliah Selene Holt, Mariah Holt, Martell Holt, and Malani Holt.
Melody packed her belongings and left with their children after learning of Martell's infidelity. Martell had a five-year relationship with Arionne Curry, with whom he had a child. For months, Melody and Martell had an on-and-off relationship.
Melody discovered that Martell Holt's mistress, Arionne Curry, was still in contact with him after they decided to reconcile following their 10th wedding anniversary. Melody broke up with Martell right away, only to rekindle their relationship after learning she was expecting their fourth child.
Even after the birth of their fourth daughter, they didn't survive long. The estranged pair split up once more and deleted all traces of each other from their social media accounts.
Martell Holt and Melody Holt, reality TV stars, officially ended their relationship in March 2021 after Melody filed for divorce in 2020. Melody and Martell enjoy joint custody of their children following their official separation.
Mr. Holt appears to be single and not dating anyone these days. After the divorce, it was reported that he rekindled his relationship with his old mistress Arione Curry, but Holt clarified that Arione isn't his girlfriend. Despite not being together, Martial did remark the two are "very tight."
Social Media presence of Martell Holt
Martell Holt has 215k Instagram followers under the handle @martellholt. His Twitter account, @MartellHolt, has 7,222 followers, and he also has a Facebook account, @Martel Holt.