Morgan Simianer rose to prominence after acting in the Emmy-Award-winning Netflix series Cheer, which premiered its second season on January 12th.
Morgan Seminar, a returning cast member on Netflix's Cheer, has piqued the interest of fans who want to learn more about her past. So, here we have compiled all of Morgan's information for her fans.
Morgan Simianer's Bio
Morgan Simianer, a rising talent from Corsicana, Texas, was born on October 9, 1997. Morgan Simianer received international acclaim for her performance in the successful Netflix series Cheer, the sixth Emmy nomination series. The series is set in the competitive world of cheerleading, and it chronicles the highs and lows of Navarro College's competitive cheer squad as they attempt to bring home the national championship.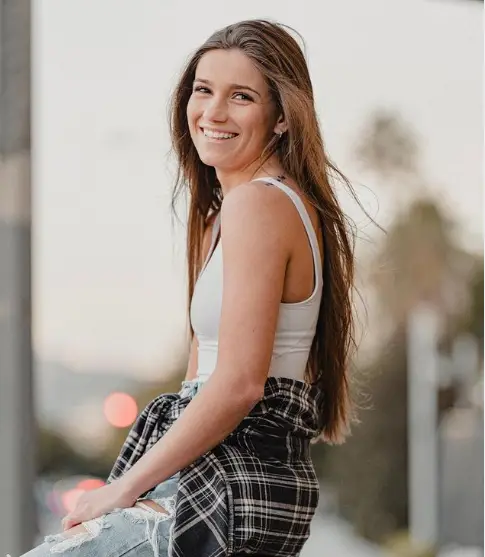 Morgan Simianer was born under the sign of Libra and is a citizen of the United States of America. Morgan, who is 5ft 1 inch tall, has kept her personal life quiet, not revealing anything about her parents and siblings.
Morgan had a rough childhood; she attended a school in her hometown, and her father married and moved in with his new wife and her children while she was a sophomore in high school. As a result, Morgan and her brother were forced to live in a trailer. When they were little, their mother abandoned them and vanished.
After reaching 18, Morgan's brother left the trailer to hunt for their mother. After her brother had departed, Morgan was left alone. Morgan was on the verge of committing suicide at one point because she felt so powerless and alone. Morgan's grandparents, thankfully, came to her rescue, and as soon as they realized the truth about her situation, they took her into care.
 What Is She Up To Now?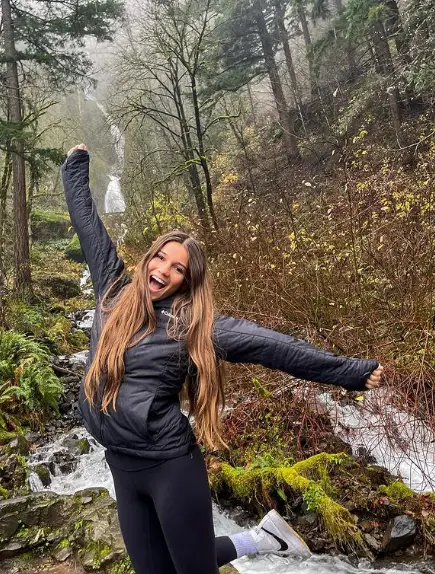 Morgan Simianer stated in an interview that she would not be returning to Navarro College for another year because she had exceeded the three-year eligibility restriction. Morgan began taking classes at Texas A&M after graduation, which influenced her decision not to return.
Morgan is currently residing in Dallas, Texas, with her boyfriend Stone Burleson. Morgan also revealed that she is currently focused on building her brand and spending quality time with her family and friends. The actress went on to say that she is just waiting to see what life has in store for her.
Morgan's Journey As A Cheerleader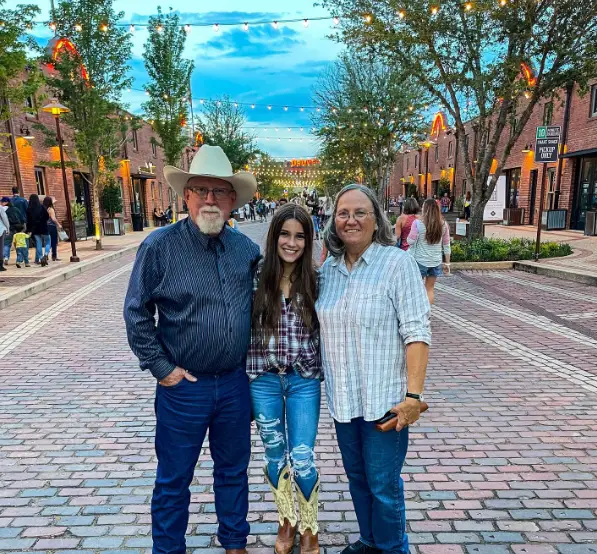 Morgan owes her life to her grandparents, whose love and support inspired her to pursue her dream of cheerleading. Although she lacked experience and technical skills when she arrived at Navarro, her perseverance and willingness to learn helped her to become the greatest player on the team.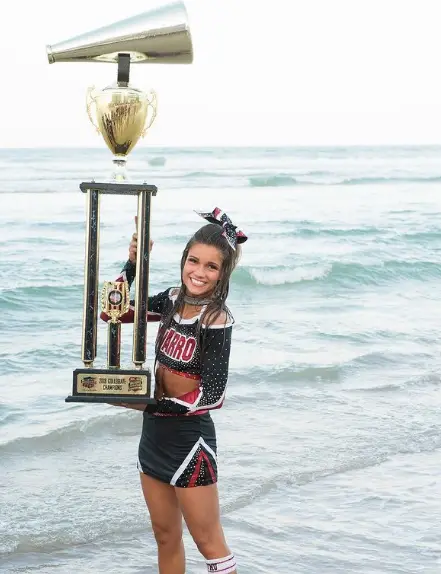 Her cheerleading squad won national championships over two years as a member of Navarro's squad. With Greg Whiteley in charge of the project's direction, Netflix premiered "Cheer." The series highlights the physical toll of the sport, including falls, injuries, and toughness. Corsicana's Navarro College cheerleading group and coach Monica Aldama had already become reality TV stars by the time season 2 aired.
Morgan Simianer's net worth revealed!!
Morgan Simianer's net worth is estimated to be over $1.5 million, thanks to the success of her Netflix documentary series. She is also a social media celebrity, which adds to her net worth.
Morgan Simianer's Boyfriend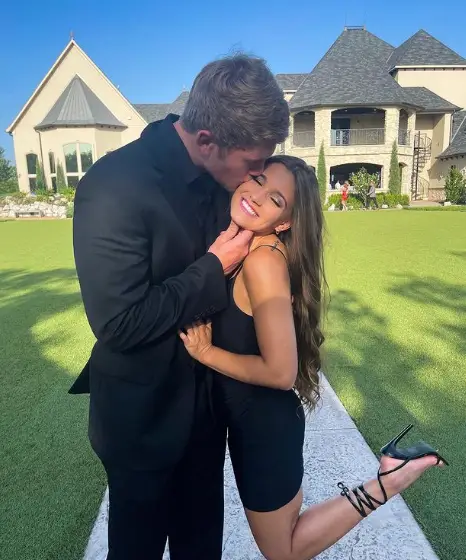 Morgan Simianer is now dating Stone Burleson. The couple has supposedly been dating for almost a year. The couple is currently residing in Dallas, Texas. Louis Boo, the couple's lovely cat, is a member of the family.
Social Media
Morgan Simianer is quite active on social media, with 1.3 million followers on Instagram @morgannlyn. She also has 28.4k followers on Twitter, where she goes by the name @MorganSimianer.
She also entertains her fans with Tiktok videos, which she posts for her 885.5k followers under the handle @morganlyn97.