Tara Wallace is an actress, a reality television personality, and an etiquette coach. She rose to prominence as a result of her relationship with rapper Peter Gunz, which began in 2000. She also gained a large fan base after joining the cast of Love & Hip Hop: New York with famous rapper Peter in season 4 which was broadcast on VH1, where she was the series' main cast. For all of Tara Wallace's admirers, we have gathered all of the information relating to her.
Tara Wallace's Bio
Tara Wallace is an actress, reality personality, and etiquette instructor who was born in Jayess, Mississippi, on September 20, 1976. Virgo is her zodiac sign. Has African-American ancestry and is a citizen of the United States.
She received her bachelor's degree from Jackson State University before relocating to New York, and she also holds a master's degree in fine arts from the Actors Studio Drama School in New York.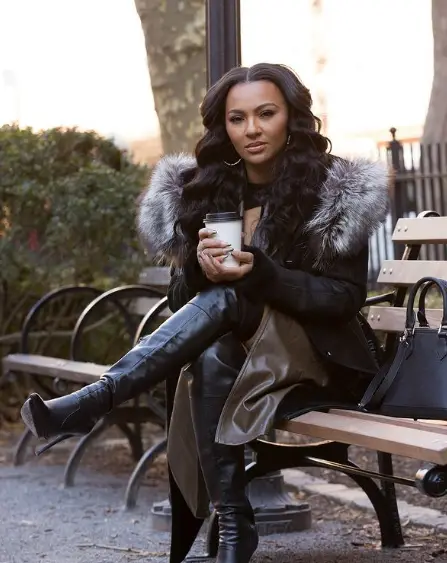 Despite becoming a celebrity, Tara Wallace has kept her personal life private, with little information about her parents or earlier life appearing in the public. Tara does, however, have a brother called Jackie Wallace.
Tara Wallace's professional life
Tara Wallace began her work as a manager in Virgin Megastore, a well-known nightclub in Manhattan's downtown area. Tara, who always knew she was destined for the media and entertainment industry, was heavily active in musicals and off-Broadway productions before joining LHNY.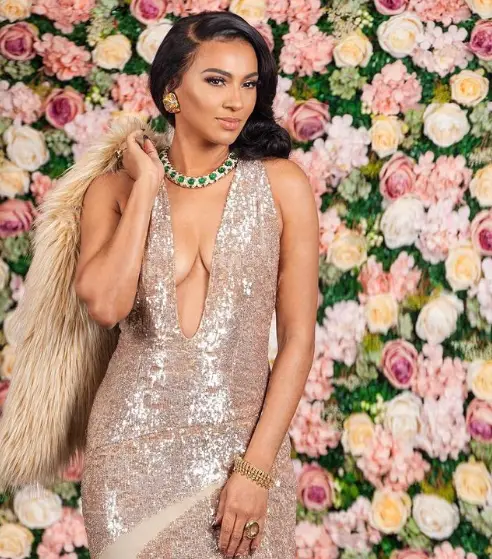 Wallace added a few small-time commercial and community theatre roles as a result of her passion for performing and theatre. When Tara was cast on VH1's reality series Love & Hip Hop: New York, her love and passion for acting and theatre finally had a chance to shine. This reality program on television chronicles the daily lives of women who are either hip-hop artists dating someone or who are married to or dating hip-hop musicians.
Despite Tara's success for 'LHHNY,' she was frequently in the news for her highly publicized and real-life 'Love triangle' with her long-term rapper lover, Peter Gunz, and LHHNY co-star, Amina Buddafly. She's also known for her appearances in Melinda (2018), King of Newark 2 (2018), and Fight (2020).
Tara Wallace's relationship history, and her children
Since 2000, Tara Wallace has been in a relationship with professional rapper Peter Gunz for nearly 16 years. While they were the primary cast for Season 4 of Love & Hip Hop: New York, despite being in a relationship for almost a decade, they were not married; nevertheless, they did have two children, Jamison Pankey, who was born on October 19, 2008, and Kay Pankey, who was born on January 6, 2012.
Tara and Peter had an on-and-off romance when Peter married Amina Buddafly behind Tara's back. Tara's third pregnancy grabbed the media world by storm although Peter was still married to Amina. Then, in 2016, she gave birth to Gunner Ethan Pakey, their child.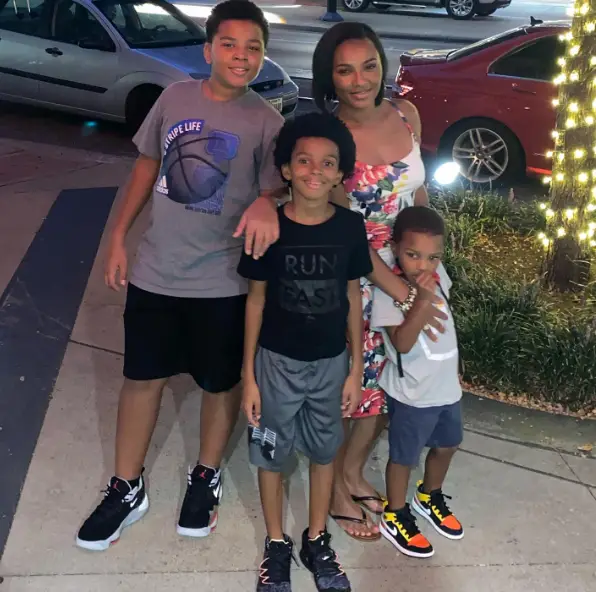 Current Relationship Status?
Tara Wallace, the reality TV personality, is currently single and not dating anybody, according to a source. She is unmarried and has never been engaged. Tara and Peter called their quits after over 16 years of dating. Tara and her three children have been enjoying a common custody.
Social Media
Celebrity Tara Wallace's Instagram account, @imatarawallace, has 1.3 million followers. Her Twitter handle @IAMTARAWALLACE has 155.3k followers and her bio reads "Entrepreneur, Actor, Author, Mommy." Tara Wallace has 9 credit scenes on her IMDb page.