Last Saturday, Yordenis Ugas achieved a legendary win against eight-division world champion Manny Pacquiao, by unanimous decision, as Yordenis retained his super welterweight title.
Yordenis' win brought him to the headlines with people curious about him and the people supporting him from the back. One of those people is the boxer's fiancée, Dayanara Leon. 
So, let's get familiar with Dayanara through this article.
Who is Dayanara Leon?
Dayanara Leon was born in the municipality of Havana, according to FanSided. She lived in the Cuban city until the age of 14 and moved to Miami, United States. 
She pursued her education in Miami and went to start a career in modeling after completing school.
Interesting Read: Meet Ready To Mingle Cast Louis Hart: Everything We Know About Him
In one of her YouTube videos, Dayanara also mentioned that she was studying to become a dental assistant.
Social Media
You can find Dayanara on Instagram under the username @dayanara.pwr where she shares with more than 109K followers.
The model also has a Twitter account where she tweets under the username @dayanaarax
Dayanara Leon Relationship with Yordenis Ugas
Dayanara and Yordenis met in a clothing store in Miami. It was in April 2019 when the two officially started going out. 
A year into the relationship and the couple got engaged in June 2020. Yordenis announced that they were engaged on his Twitter with a picture of the two as Dayanara showed off her ring.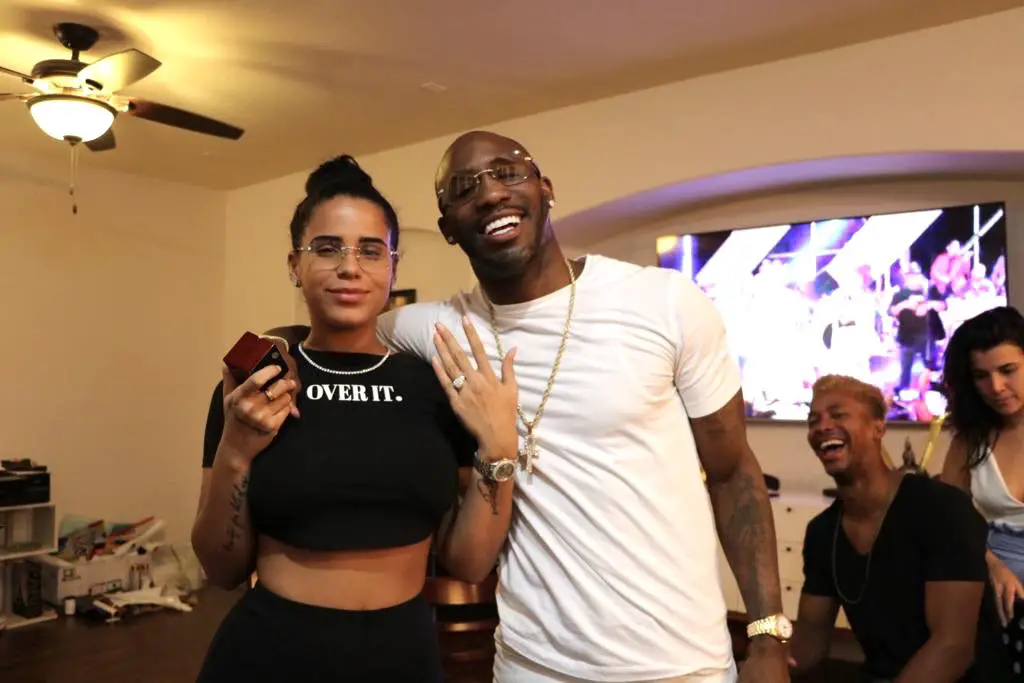 The boxer wrote, "Yesterday was a special day. Not only my teacher's birthday, but I got engaged to my girlfriend. I no longer have a girlfriend, now I have a fiance."
Yordenis is very open when it comes to showing his appreciation for Dayanara. He often spills loving words for her on social media, constantly thanking her for being a part of his life. 
Peep This: Jake Foulger Featured As A New Cast Member Of Season 9 Of Below Deck
On the 2nd year of their relationship, Yordenis wished Dayanara a happy anniversary with several appreciative words.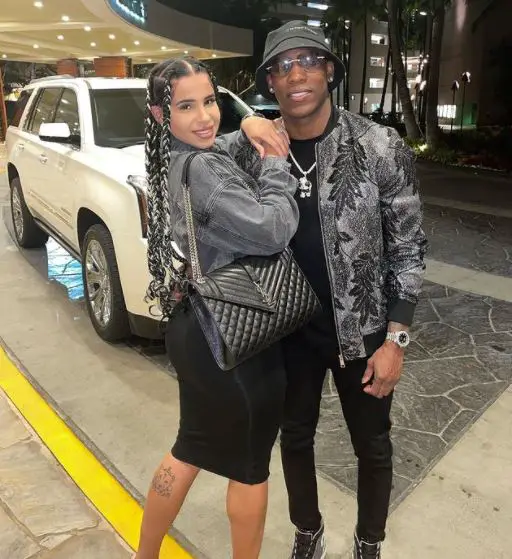 "Happy Anniversary (heart emoji) Thank you for sharing your life with mine. Thank you for your support and being my friend, my family and my partner in this dance," he wrote. "It has been a beautiful journey. May God bless what is ours. I will always say with pride that I met a girl and by my side she has become a great woman. God bless #2 #ThankGod #hawaii"
The couple has not revealed any of their wedding plans. 
Who is Yordenis Ugas?
Yordenis Ugas was born Yordenis Ugás Hernández on July 14, 1986. He is a Cuban professional boxer who has held the title of WBA super welterweight since January 2021. 
Before that, he held the WBA (regular) title from 2020 until he was elevated to Super champion.
During his amateur career, Yordenis won a gold medal at the 2005 World Championships and a bronze medal at the 2008 Olympics, both in the lightweight division.
While You're Here: Tylynn Burns - The Cast Of Issa Rae's New LA-Based Reality Show, 'Sweet Life'
In November 2020, he was ranked as the world's fifth-best active welterweight by the Transnational Boxing Rankings Board. He was ranked seventh by The Rind magazine and BoxRec.
Yordenis also has a child from his previous relationship. He has shared moments with his autistic son frequently on social media.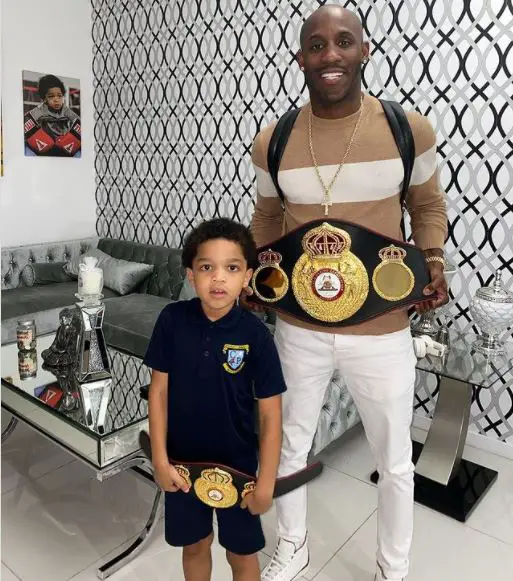 In June 2021, he posted a picture with his son and wrote, "Being the father of an autistic child has been difficult, but at the same time it has made me a better man and to see the world a little differently." 
He continued, "I no longer wonder why. I accept it with humility and as a blessing that I have and it came into my life. And I am grateful. Happy day to all parents."