Torrey DeVitto played Dr. Natalie Manning for six years on the NBC sitcom Chicago Med. DeVitto's character left Chicago for Seattle in the season 7 opener, and it was her final appearance on the program. 
Torrey DeVitto has spoken out about her personal abortion experiences in the wake of a leaked draft judgment indicating that the Supreme Court will overturn Roe v. Wade.
Torrey DeVitto Left The Show 'Chicago Med'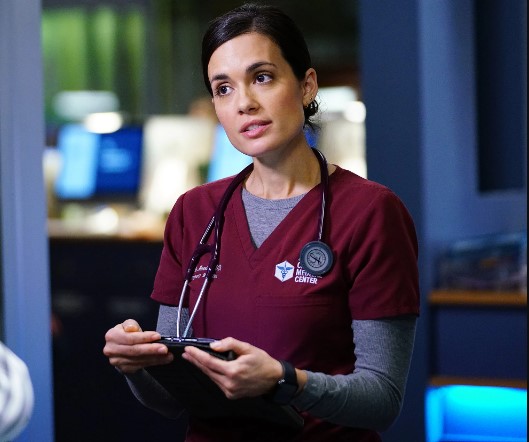 Dr. Natalie Manning, Torrey DeVitto's Chicago Med character, was an attending physician in the ED at Gaffney Chicago Medical Center. Natalie stole medicine from the hospital in Season 6 to give to her ailing mother. Will Halstead initially took the fall for her, but Natalie eventually confessed. Natalie packed her belongings to start a new life in Seattle in the season 7 premiere.
Also Read: Facts On 'Stranger Things' Cast Maya Hawke | Movies, Height, Dating, Age, Net Worth
The reasons for DeVitto's departure from the show are far less dramatic. The actor's contract, according to The CBR, expired after season 6. DeVitto decided to pursue other interests at the time. Many actors, such as Jesse Spencer of Chicago Fire, decide to quit a network TV show to pursue other opportunities. DeVitto featured in The Christmas Promise, a Hallmark Channel film, in 2021.
Torrey Opens About Abortion At 21
In addition to Chicаgo Med, DeVitto, who is 37 years old, has a large list of acting credentials. DeVitto had to make a difficult decision when she was 21 years old and just starting her career. The actress found out she was carrying a child. 
She told People, 
"I remember I was sitting in my bedroom, and I was with my boyfriend at the time, and we were both pretty dumbfounded. We were shocked."

"I think the two of us just didn't know what to do, and I remember feeling really dizzy. I was in this surreal moment, and I was like, how did this happen? What do I do?"
The Chicago Med alum was well aware that neither she nor her then-boyfriend was in a position to raise and support a child.
"I just started making money but with taxes and agent fees and management fees, you don't really take home that much, and I didn't have the funds to do this," she says. "I was living in a house in Los Angeles with three other roommates and very scared, very confused, and so I made the decision that was best for me. And he made that decision as well."

"It was the healthiest, smartest choice for us at the time and I'm so grateful that I was able to make that choice about me, about my own body," she continues. "I can't imagine if the right to choose over my own body was illegal. It's just something that's so unfathomable."
DeVitto claims she was "fortunate" to have her family's support when she opted to fly to Michigan to have an abortion with her mother. She returned to Los Angeles after her recovery and "jumped straight back into work."
 
Despite this, she kept abortion a secret from the world's majority. 
"Now thаt I'm older аnd more аwаre of the world, аnd I don't give а s*** whаt other people think, especiаlly the opposite sex trying to control my rights," she sаid, "I've reаlly tаken ownership аnd feel like this is my story."
After a drаft opinion predicting that the Supreme Court would overturn Roe v. Wade was leaked, the Chicаgo Med аctor decided to tell her experience publicly.
"I was incensed when I saw the leak come out, and I actually was really, really emotional about it," she said.

She continued: "I kind of always brushed [my experience] to the back of my head, but I started reliving my story and how different my life would be now. How angry and emotional I would've felt had I not been able to have the right to choose over my own body."
DeVitto also expressed her hope that her tale may inspire other women and girls to "feel like they don't have to be ashamed of the decisions they've made."
Torrey Is Currently Dating David Ross
Torrey has acknowledged her relationship with David Ross, a retired Major League Baseball player.
David was a catcher with the Chicago Cubs, Los Angeles Dodgers, Pittsburgh Pirates, San Diego Padres, Cincinnati Reds, Boston Red Sox, and Atlanta Braves during his 15-year MLB career.
He won the World Series twice in his MLB career, once with the Red Sox in 2013 and again with the Cubs in 2016.
Check Out: Who Is Lacey Evans & When She Return To WWE? | Know Everything About Her Age, Bio, Net Worth
After serving as an ESPN analyst in 2017, he went on to sign as the Cubs' manager for the 2020 season.
Was Torrey Married?
Torrey Devitto has had a long line of love affairs, including actor Drake Bell, Central American surfer Carlos Munoz, actor Rick Glassman, dancer Artem Chigvintsev, and most recently, actor Jesse Lee Soffer. Torrey Devitto, on the other hand, met Paul Wesley, with whom she co-starred in the 2008 blockbuster series The Vampire Diaries. They married in a secret ceremony in April 2011 after dating for four years.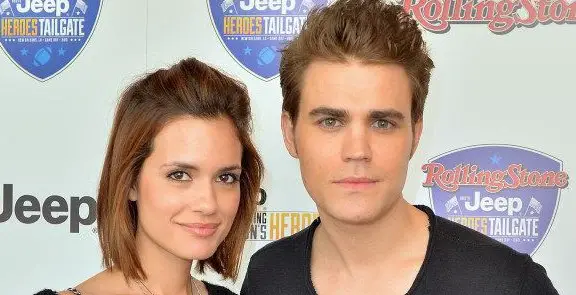 The couple filed for an annulment in July 2013, which was confirmed five months later, after their marriage lasted only two years. There was no kid from the union.