Josh Bowman and Emily VanCamp are parents!
On Thursday, Emily VanCamp announced on Instagram that she had welcomed a daughter with her husband, Josh Bowman.
She posted a picture of the baby's hand clasped on her comparably bigger finger and wrote, "Welcome to the world our sweet little Iris. Our hearts are full"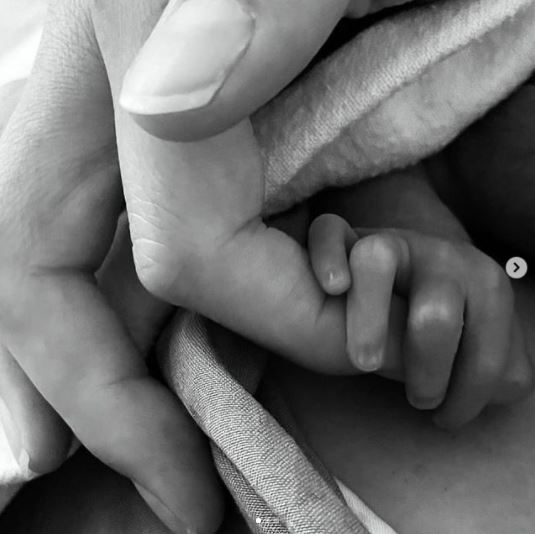 The actress also posted two more pictures from her pregnancy that she had previously kept behind the curtains. Both pictures showed her baby bump while one had her husband giving her a kiss.
Josh Bowman's Relationship with Emily VanCamp
Josh and Emily, both actors, met when they were working on the ABC drama, Revenge (the drama ran from 2011 to 2015).
In the drama, the couple played each other's love interest. Emily played the lead role, Emily Thorne/Amanda Clarke, and Josh played her eventual husband, Daniel Grayson.
Interesting Read: Meet Vicky Turner: "The Challenge" Star Kyle Christie's Model Girlfriend
Josh and Emily started dating in 2011 and got engaged five years later in May 2017. The couple got married six years into their relationship. 
They exchanged their wedding vows in the Bahamas on December 15, 2018. On their second marriage anniversary, Emily posted a throwback picture from the wedding where she was walking down the aisle with Josh.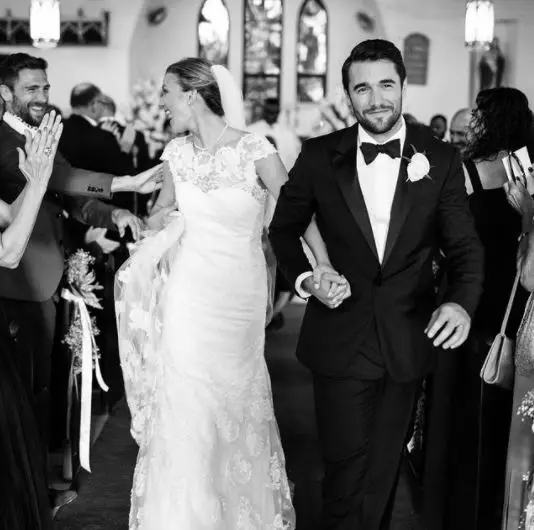 The caption read, "The most perfect day exactly 2 years ago. Thank you for the best adventures my love. Happy Anniversary"
Earlier this year in April, Emily talked to PEOPLE about her lockdown experience with her husband when she was welcoming the break from her busy schedules.
"I was coming off of doing two jobs at the same time — I was doing The Falcon and Winter Soldier and The Resident, sort of burning the candle at both ends," Emily talked about her hectic time.
Peep This: Who Is Barcelona Super-Fan & Playboy Model Luana Sandien?
She continued, "So the beginning (of lockdown) was very welcome. I was like, 'Okay, I actually get to just sleep for a bit,' which was amazing. Just being able to enjoy the quiet, enjoy my husband and my dog, enjoy being home, things that I hadn't had for a really long time. I did not take that for granted at all. I loved every second of it."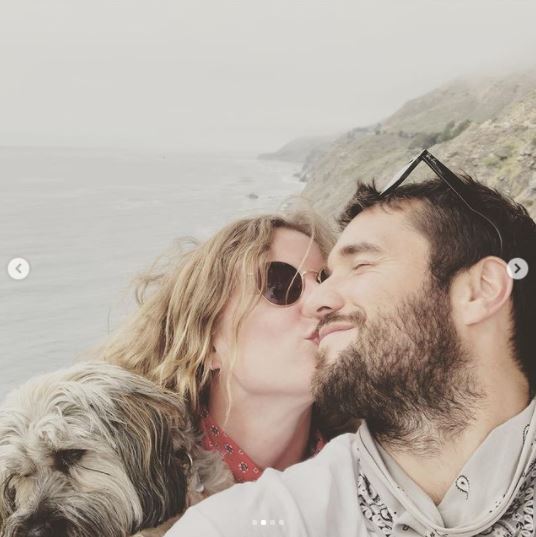 Emily also said that she and Josh had gotten the chance to learn new things about each other over the past year, while appreciating those instances.
"I don't think we'd ever spent that much time together ever in 10 years we've been together," she revealed. "We definitely discovered what it's like to just be together all the time, good and bad."
"I tend to be a little bit more on the broody side, a little bit more pensive and I don't know, more of the realist. He's more of an idealist. It's very nice to have that as a balance. I was very lucky to have such a positive person around all the time." - Emily VanCamp
Who is Josh Bowman?
Josh Bowman was born on March 4, 1988, in Berkshire, UK. He went to the Wellington College boarding school for his education. He is not the only actor in the family as his sister, Scarlett Bowman, is also a former Hollyoaks star. 
While You're Here: Get Along With Dayanara Leon - Fiancee Of Boxer Yordenis Ugas
Josh made his acting debut with the TV series, Genie in the House, playing Dimitri in 2007. He then went on to appear in Holby City for two years and did more films like Prowl, 13Hrs, Love's Kitchen, and Exteriors.
After that, the British actor joined the cast of Make It or Break It, with the role of gymnast Max Spencer. It was the same year when Josh picked his role of Daniel Grayson as a series regular in the ABC series, Revenge.