Jephte Pierre is a name you don't frequently hear, but it's one you remember. He's famous for being the star of the hit show "Married at First Sight," in which he married a lady he didn't meet until she walked down the aisle in her wedding gown. 
Shawniece Jackson was excited to start her new life as a wife in 2018, but Pierre was hesitant to open out to the stranger he had just married. He hesitated to reveal his thoughts with Shawniece and took his time before deciding to share a bed with her. Shawniece and Pierre, fortunately, overcome their troubles.
We have to admit that this isn't the most romantic or ideal method to tie the knot, but we don't pass judgment on those who give it a shot. 
You're free to be yourself and all that jazz. In any case, here's all you need to know about Jephte Pierre's life and career.
Jephte Pierre's Bio
Jephte Pierre is a TV personality and a teacher from the United States. His birthdate is January 30th, and he was born in Haiti in 1992.
In 2016, he earned a Bachelor of Arts in Criminology from Framingham State University. Since 2016, Pierre has been teaching in Boston for more than five years. He's also currently teaching. He is passionate about what he does. Making a difference in the lives of children and their education is a major matter, and it's not something you can do once. 
Pierre's enthusiasm about what he does has a positive relationship with the students he teaches and puts in a lot of effort. He will not, however, continue on this course. He will finish his present year as a teacher, but he has opted to pursue other opportunities. 
He's just one of the hundreds of instructors making the same decision as a result of the epidemic and the burden placed on them right now.
Jephte presence on Lifetime's reality television show Married At First Sight, however, has made him a household name. In January 2018, Pierre was featured in the show's sixth season.
Jephte & Shawniece Jackson At Married At First Sight 
In season 6 of Lifetime's reality TV show Married At First Sight, Jephte Pierre married Shawniece Jackson, a cosmetologist. They are one of the show's most successful couples.
However, Jephte wasn't ready to express his vulnerability on a public level when he was initially featured on the program and married his wife — more than three years ago. This produced issues in his personal life, and it prevented him from actually getting to know his wife while they were together.
Jephte and Shawniece continue to work hard to overcome obstacles in their marriage, despite the addition of a daughter to their family.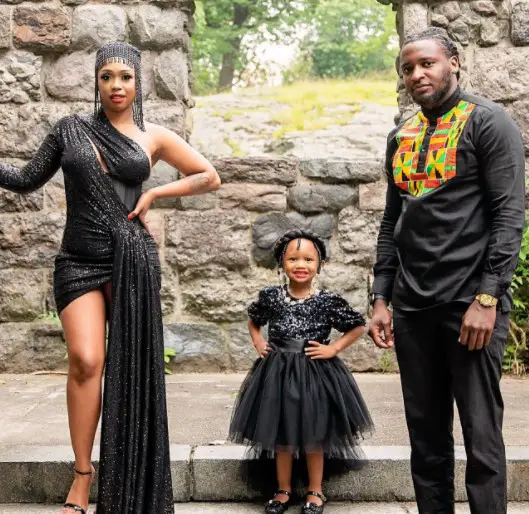 However, the pair parted and discussed divorce at some point during their time as parents, with Pierre even restarting his dating life. Eventually, though, the pair found their way back to one other.
In the year 2020, Pierre and Shawniece celebrated their third wedding anniversary. Shawniece planned a sentimental excursion to Boston's Battery Wharf, where they had their wedding night room.
Pierre, on the other hand, proposed with a three-stone ring. Jackson said to The List, 
"He told me that it's a past, present, and future ring, because we finally have a past, we have a present, and we have a future together."
Daughter Laura Denise Pierre
Laura Denise Pierre is Pierre and Shawniece's only child. She was born on August 20, 2018, just a few days after the sixth season of Married At First Sight finished.
Laura is one of the rare children born to a Married At First Sight couple, demonstrating Pierre and Shawniece's reality TV success story.
Shawniece discussed her feelings after becoming a mother in an interview with People Magazine in 2018 and said, 
"There are no words that can describe that feeling. I remember, before she was born, thinking about her features and if she'd have hair." She added, "I'm just so honored to be her mom."
In the same interview, Pierre stated,
"Seeing my daughter for the first time was so overwhelming. Watching Shawniece push her outdrew me to tears. Watching her birth has to be the best moment of my young life. It's incredible to think she's all ours."
However, Shawniece confessed on her YouTube channel that her pregnancy came as a shock to the pair. And it caused them to split up for a few months.