Pete Chatmon and Kelly McCreary are going to be parents! 
Kelly, who plays Dr. Maggie Pierce in Grey's Anatomy, revealed this week that she was expecting her first child with her husband, Pete Chatmon.
Kelly shared the news with pictures of her positive pregnancy test and the couple pointing to the actress' "hot mama" necklace.
"We are really excited to share that my husband and I are expecting our first little one," Kelly revealed.
So, who is the man sharing Kelly's joyful sentiment over the news? Let's get to know the actress' husband, Pete Chatmon, through this article.
Who is Pete Chatmon? Bio, Family
Pete Chatmon was born on June 1, 1977, under the zodiac sign of Gemini.
While he doesn't share much about his parents, there are occasions when Pete expresses his appreciation for his mum and dad on social media.
Interesting Read: Who Is Teen Mom Leah Messer's Rumored Boyfriend Justin Burke?
One of those moments was in May 2020 when wrote some heartfelt words for his mother on Mother's Day with pictures of him dancing with his mum.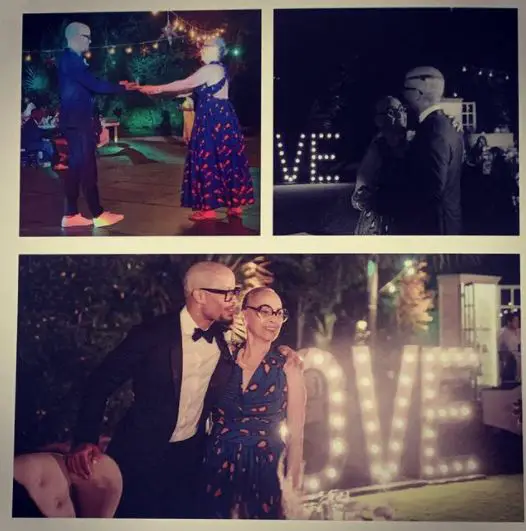 The caption read, "Happy Mother's Day To My Mama And All The Mamas Out There. Y'all Make The World Go 'Round. You Built And Inspired Confidence In Me And I Know You've Always Had My Back. Because Of That, I Always Knew I Could Go After Any Dream I Had And Didn't Feel Like I Was Wilding When I Said, "I Wanna Go To Film School" Back In 1995. Enjoy Your Special Day And All The Days To Come."
Pete Chatmon's Career as a Director
Pete Chatmon is a director who attended New York University's Tisch School of the Arts for his education. 
He is best known for writing, producing, and directing the 2006 independent feature film, Premium, which starred Dorian Missick, Zoe Saldana, Eva Pigford, Hill Harper, William Sadler, and Frankie Faison. 
Peep This: Who Is Caleb Finn's Girlfriend Lil Soup? The Couple Is Expecting Their First Child!
Premium was nominated for the 2007 Best Independent Feature, Black Reel Award. It earned the Honorary Mention Audience Award at the 2006 Urbanworld Film Festival and a New Visions award at the 2006 Bahamas International Film Festival.
Throughout his career, Pete Chatmon has delivered his works to screen at more than 25 film festivals around the world. 
Some of his short films include Confessions of Cool, Chameleon, and 3D. 
Pete Chatmon's Relationship with Kelly McCreary
Pete started dating Kelly after the two met on the set of Grey's Anatomy. They dated for just over two years before getting married in 2019. 
Kelly shared the news by posting a picture of their wedding as the couple walked down the aisle, on Instagram.
Her caption said, "Married, yo! In our favorite place, surrounded by beloved family and friends, under the new moon. I am besieged by blessings. I love you, @petechatmon!"
While You're Here: Who Is Maya-Camille Broussard? Everything About The Pastry Chef From Netflix's "Bake Squad"
Two years in and the couple is already waiting for their baby. Kelly admitted that Pete was initially the one who wanted to start a family more than she did. 
Kelly shared that she "took some persuading" because of the milestones she wanted to reach in her career before stepping into motherhood.
Kelly is very appreciative of Pete as he is the "best" at supporting her as the couple embark on this journey.
"I'm very lucky to have a partner who is just rah, rah, eager for this child to come into our life and find out all of the ways that being parents will disrupt and challenge everything that we have planned," Kelly said.
She continued, "But because we are doing it together, we will be able to roll with it. And because this child is so desired and so loved, whatever happens will be the right thing, and we'll make it work."