'Teen Mom 2' star Leah Messer is finally addressing romance speculation.
She was spotted getting cozy influencer Justin Burke in her new TikTok videos. Soon after her video with Justin went viral, fans started asking tons of questions regarding their love life. 
So are they dating?
Let's find out in this article below!
Justin Burke & Leah Messer Dating?
Justin Burke's rumored girlfriend Leah posted a TikTok video featuring Justin as they danced to No Type by Rae Sremmurd. Leah first shows her moves and is joined by Justin, who lifts her over his shoulders and grabs her legs. 
Leah posted the video with the caption, "I don't have no type but my #tiktok game getting stronger."
However, despite Justin appearing in some of her recent TikTok videos, Leah cleared the dating rumor and said they are not dating. 
"I am not dating Justin Burke,"

"We are just friends. He helped me create content and work with the camera and all that kind of fun stuff."
Justin and Leah met through work as he worked as Leah's field content creator. 
Is Justin Appearing On Teen Mom 2?
In a since-deleted Instagram post, Justin once teased that he may appear on the upcoming season of Teen Mom 2. However, his post added more fuel to the speculation of his dating rumor with Leah. 
Before his post was removed, Teem Mom Chatter captured the post and reposted it with the caption, 
"Well, Well, Well… looks like us fans will see more of #LeahMesser "friend" on the upcoming season - liked by one of Leah's producers. #TeenMom #TeenMom2"
Some fans became hopeful about their dating rumor and said, 
"I hope she finds a good guy. That would be great for her and her daughters."
Another replied, 
"I knew it was her new boy toy 😂 im ushally right."
Justin also posted a picture with Leah and captioned it with, 
"(Announcement) ...Wanted give a huge shoutout to my partner 'n' crime @leahmesser. She has supported my business and brought me a new business in other industries. To my followers, you may possibly see JBurke Media in action on TV in this season of Teen Mom2! Cross your fingers! @eyelenvisualsphotography"
Who Is Justin?
Justin Burke, born in 1995, hails from Hugheston, West Virginia. 
As per his educational qualification, he graduated from Marshall University in Molecular Biology/Chemistry. 
He is the founder of JBurke Media LLC, content creator, full-time producer, and videographer. JBurke Media is a domestic profit company incorporated late in November 2020 in West Virginia.
Also Read: Who Is Caleb Finn's Girlfriend Lil Soup? The Couple Is Expecting Their First Child!
As per his LinkedIn, Justin worked as a full-time logistics account at Total Quality Logistics from January 2018 to April 2020. 
As a business owner and photographer, he has made over $200K net worth. 
Facts On Burke
Justin Burke's parents are named Janet Farley Burke, 55, and Paul Burke, 68. 
He was adopted by his parents when he was two. Justin is very open about being adopted and once said his mother's dream of having her son came true after he was adopted. 
Justin also thanked his parents for providing him a roof overhead with all the food, safety, and all he needed when he was young. 
He also has a sister named Sarah Burke Olish. He is beyond grateful for his sister and gushed how she supported him through every decision of his life. He mentioned that she became his role model. 
My sis has always supported every decision of mine. She has always been my role model watching her climb the mountains 🏔 up to this point in life. I'm proud of who she has became today, beautiful, intelligent and goal oriented. Thanks for always being there for me! lil bro 😎 @sarahburkeolish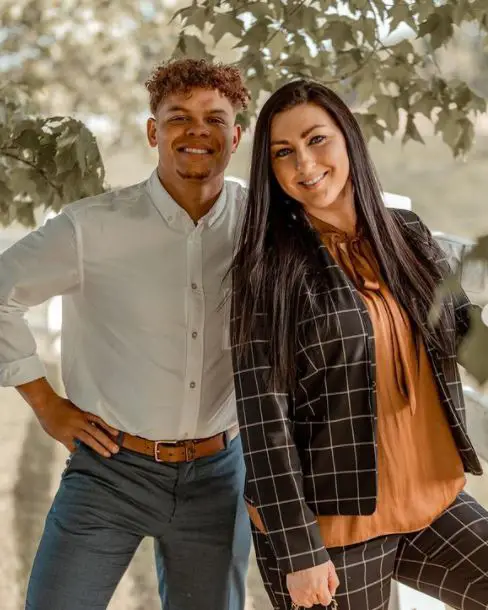 Justin's sister Sarah studied at Riverside High School and the University of Charleston. 
Justin Burke embraces mixed ethnicity. 
He stands at the height of 5 feet 10 inches (1.78 meters). 
He is active on social media like Instagram, where he has above 7K followers, Twitter with 36 followers, and Facebook with above 1K followers. 
Burke is also present on Pinterest @thejburkeproject8217, YouTube channel 'The JBurke Project,' and Venmo.