Caleb Finn and his girlfriend Lil Soup are about to embark on a new chapter in their lives: becoming parents.
After Caleb Fin announced that he and his girlfriend, Lil Soup, are expecting their first kid, their early days on the social media site, the duo has been fan's favorite. Many fans were naturally interested to learn more about her. 
Who is Lil Soup?
Lil Soup was born Jennifer Moraitis on May 25, 1996. 
Her parents raised her in Melbourne, Australia alongside her siblings, brother Dimitris and sister Britta Moraitis.
Interesting Read: Who Is Maya-Camille Broussard? Everything About The Pastry Chef From Netflix's "Bake Squad"
Lil Soup stands at a height of 5 feet 7 inches (1.70 meters).
Social Media
@xillsoup is Lil Soup's TikTok account. Her Twitter account @xlilsoup has 1,657 followers, while her Instagram account @xillsoup has 65.3k followers.
Lil Soup has a sizable TikTok following despite not being as well-known as her lover. Her videos have received over 4.1 million likes and she has over 300,000 followers.
She has almost 62,000 Instagram followers but has only shared a few images, the majority of which show Finn.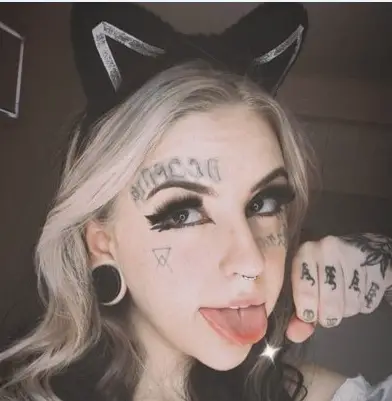 Her most recent video on the platform, which was released on Friday (August 13), has already been seen over 3 million times. In the charming video, she shows off her favorite baby outfits.
Lil Soup is Expecting Child with Caleb Finn!
Caleb and Lil Soup have made one of the most extravagant pregnancy announcement videos in history. On August 11, 2021, the couple turned to social media to announce that they were expecting their first child together.
Peep This: Nico Ali Walsh, Grandson Of Late Boxing Great Muhammad Ali, Wins His Pro Boxing Debut!
Finn posted a video called 'Revealing My Biggest Secret,' in which he discussed their relationship.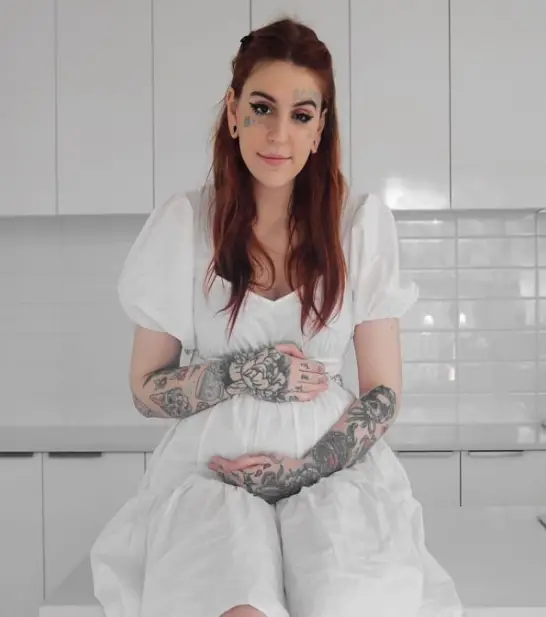 He began by explaining that he was finally relocating, which had been a long time coming. Finn ultimately disclosed his secret about halfway through the video.
He said that he was relocating because he was living with someone else.
The TikTok star explained how he and his partner Lil Soup found out they were pregnant. Even the couple appeared to be unaware of the pregnancy until they were informed of it at a doctor's appointment when Lil Soup passed out.
Finn shared a sonogram photo with Lil Soup, revealing her baby bump. Finn also made another sketch depicting the couple preparing for the birth of their child, in which he disclosed the baby's due date to be February 2022.
Fans of the couple expressed their joy at the news and congratulated them in the comments section.
While You're Here: Who Is Executive Pastery Chef Christophe Rull?
Caleb's YouTube videos frequently feature Lil Soup as well. The pair will be joined by someone very special – their first kid – in mid-2020 when they move in together.
Who is Caleb Finn?
Caleb Finn, also known as the Transition King on TikTok, was born in Australia on December 9th, 1994.
Following the completion of his diploma program. Caleb, who worked as a schoolteacher from 9 to 5 job began making TikTok videos to show his creativity, and his videos quickly became viral. Finn now has over 11 million Instagram followers.
His Transitioning, edited lip-Syncing, dancing, and comedy TikTok videos are famous.