Survivor is returning for its 41st season after a 16-month break, with 18 new castaways and a few new game-changing surprises. One of those castaways is a Miami-based medical student!
With his comment, according to Survivor wiki, we can see how determined he is to win,
"I believe I could be the final Survivor because of a combination of social, mental, and physical skills. I studied the game of Survivor as I would study for a medical school test, and what I have found is that to outwit, outplay and outlast, you must have all three skills and these skills must work harmoniously together and shine at different points in the game. I feel like I am self-aware, which is something a lot of people lack. I am analytical enough to pick up on social cues and smart enough to critically think through obstacles that may present themselves, without becoming flustered. I know that I'm physically enough to help my team do well in challenges in the beginning and win challenges past the merge, but also, cunning enough to get any physical threats voted out before the game becomes individual. I am persuasive but non-threatening. I have street smarts and book smarts and am empathetic enough to be read as trustworthy. I truly feel like I have the recipe to win!"
Interestingly, Survivor Season 41 will be high more pressure than ever before. This season is reduced to a considerably more perilous 26-day game from the 39-day run. 
Deshawn Radden's Age, Family, Hobbies, Job
Deshawn Radden is a Miami-based Podiatric medical student. He was born in 1995 and raised in the San Bernardino suburbs of California. He enjoyed cooking, producing music, and playing tennis as a child.
One of his pet peeves in life is that he despises being told what to do. He stated,
"My biggest pet peeve is being told what to do. And it's not something that makes me mildly irritated, I deeply loathe being told what to do. Listen, I'm not saying I know it all, but I'd much rather try and fail at something than go along with what someone else tells me is "acceptable."
Deshawn was raised by African-American parents. He referred to them as his saints during his Survivor interview. They were built on a financially sound basis, but not one that was fixed in stone, to provide a good living for Radden and his family.
The family is currently based in Miami. Deshawn Radden isn't attached to anyone. We can confirm that he has no developing feelings in his day-to-day life after thoroughly studying his Instagram.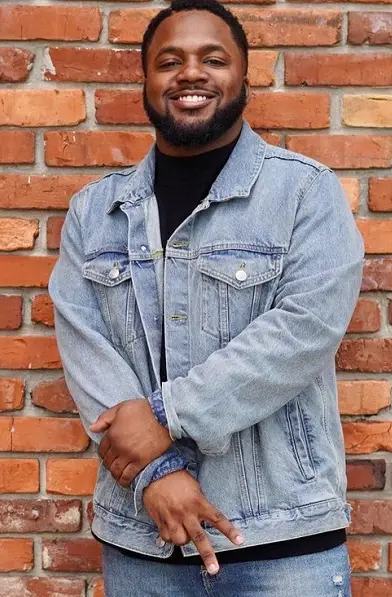 To be sure, being a VIP is inextricably linked to a lack of protection. Radden had to keep silent about this part of his life since he was being watched.
For the time being, he looks to be content with his existence as a single man. Deshawn Radden appears to be out of work. He spends his time in medical school. In 2019, he finished his first year of clinical school. It's unclear if he continued to examine or took a break owing to the epidemic.
He rose to prominence after joining the cast of the survival show Survivor. Because of his pleasant demeanor, viewers of the show were instantly drawn to him.
He portrays himself as a perceptive and scientific individual capable of making significant motions with ease. As a result of this skill, he is a good pioneer who will lead his group to victory. This demonstrates Deshawn's determination to achieve more in his life.
"Every time I set a new goal and accomplish it, I become most proud of that goal. Most recently, I'm most proud to be in medical school, with a master's and bachelor's degree under my belt. I sense that within this next year I'll be most proud of winning Survivor."
Deshawn describes him as "an inquisitive, sympathetic individual,
"You'd probably never know that I am very introspective and empathetic. Around people, I am always so outgoing, but I'm also someone who thinks a lot, sometimes overthinks and over feels, for other people and sometimes my own situations. I consider myself an empath, and although I may not always appear to, I do feel other people's emotions, and I do feel strong emotions myself. I think I just do an above-average job at concealing these emotions to not look vulnerable."
Deshawn Radden in Survivor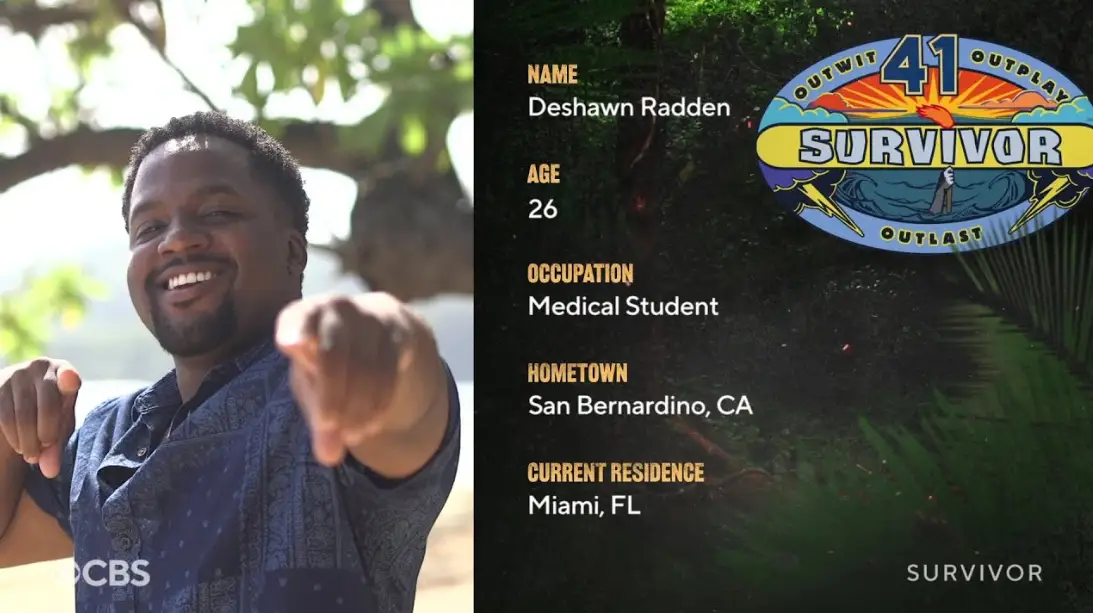 He's the most recent addition to the Survivor reality program. Viewers of the show were immediately drawn to him due to his nice personality. He defines himself as a well-educated, analytical person who can rapidly detect social cues.
He is an excellent leader as a consequence of this skill, and he will lead his team to success. New episodes of Survivor will be available to watch starting September 22nd. For a chance to earn a million dollars, he'll compete against 17 other hopefuls.
The 18 castmates will be divided into six tribes to make the season more dangerous and intense.
Social media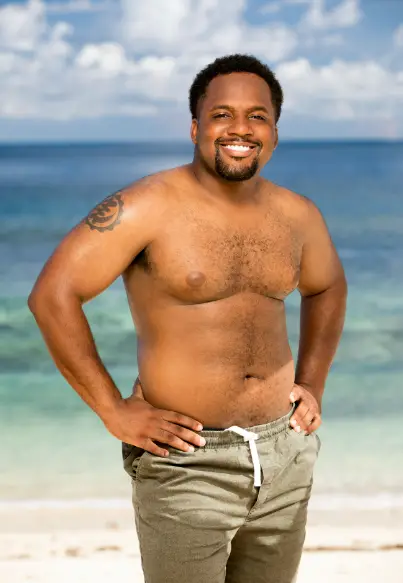 Deshawn Radden's Instagram handle is @dr.drad, and he has 562 followers.
Daily, he shares a bit of his life here. He's also been seen promoting causes he supports, such as the Black Lives Matter movement.
He shares ordinary moments from his life on his social media account. He's also been spotted spreading messages that he agrees with, such as the Black Lives Matter movement.
Radden's loved ones are clearly the lone persons following him. When the two-hour season premiere of Survivor airs, we're confident he'll notice an increase in his popularity.