Survivor has been evolving for 21 years, pushing the boundaries and putting the players to the test. From the inclusion of a hidden immunity idol to secret benefits, the game has gotten significantly more sophisticated over the last 40 seasons as well as a game-changing twist
And now, after a 16-month hiatus, Survivor is back for its 41st season, with 18 new castaways and game-changing shocks. Xander Hastings, a 21-year-old Survivor contestant born after the show's premiere in 2000, is one of them, who acquired self-confidence from the show.
Xander has a long history of running, and he plans to get right to work when the starting pistol goes off.
Meet the Cast of Survivor 41! Hastings, Xander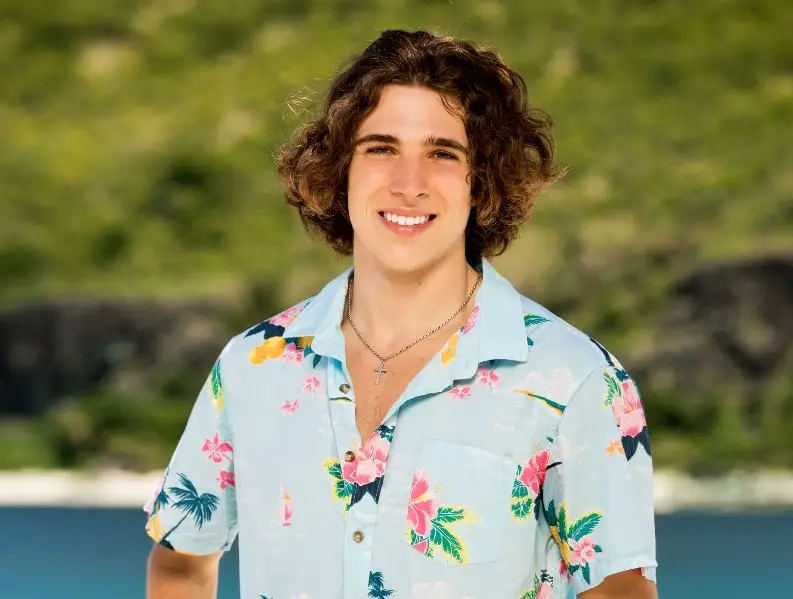 In 2019, Xander Hastings received his diploma from The Bolles School in Florida. Xander was a member of the Varsity Track Field when he was younger. He competed in Varsity Cross Country for three years.
During his high school, Xander also seems to have encountered academic simulation via United Nations in MUN. He was named Best Delegate in the Model United Nations.
He also worked as a journalist for The Bolles Bungle Publication. He also won the 2016 XC Rookie of the Year award, as well as the 018 Coaches' Award and the American Youth Foundation National Leadership Award. Xander did two months of internships in Cortland from Shanghai in 2018, where he created an HTML software. He works as an application developer.
Xander is a first-year student at the University of Chicago. In 2023, he is anticipated to graduate with a degree in Computer Science Economics with a business focus. He also has graphic design, Java, research, and public speaking abilities.
A member of the Survivor's cast is also a sports fanatic. At university, he pursued his passion for running in track and field, and he also enjoys climbing and road trips. Xander's confidence was boosted as he saw the players finish the series.
Before he started running, Xander acknowledged to being a fat kid. Despite his obvious struggles, he persisted in the sport and eventually rose to the top 50 runners on the board.
Xander spends most of his time in the lab, surrounded by computers which made him look like a geek. But after his entry as a new contestant of Survivors people are going to see him in a new light. 
Xander Hastings in Survivor
In an interview, he said that his father was in the Navy and that he used to spend the little time he had with him growing up watching Survivor with his family, which was a mainstay of their family time.
Xander Hastings' pet peeves, according to Survivor Wiki, are laziness and cockiness, particularly from people who like to bark orders. He defines himself as self-sufficient, tenacious, and daring. Free climbing, road tripping, antique shopping, and graphic design are among his hobbies.
When asked who is your hero and why, you should say: Xander's response was, Undoubtedly my dad. That man sacrifices everything for his family and especially for me to live out my exuberant adventures and ambitions. He served in the Navy, Peace Corps, and now serves as a prominent doctor in the Jacksonville community. People adore him, most of all me. Above all, he lets me know he's proud of me and supports me in any direction I want to take my life.
With that comment, Xander Hastings appears to be confident enough to win Survivor.
 I will be the final Survivor because I'm the jack-of-all-trades and there's nothing in life that can stop me. If I'm not happy with my situation, I change it and shape the world the way I want to see it. I form deep bonds in every social sphere I encounter and live such a diverse life, there's no one I can't relate to and empathize with. I'm disciplined and won't rest until the million is mine, and no matter what I won't get complacent or cocky."
Xander may be found on social media.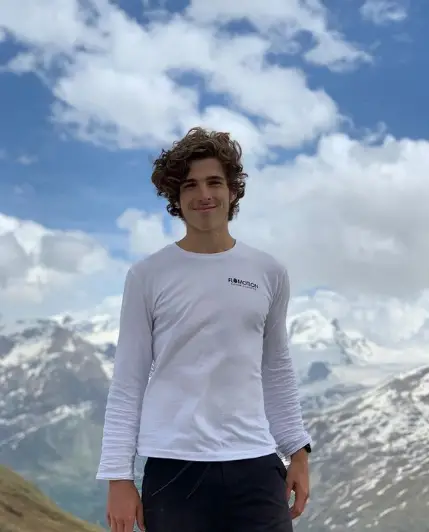 Xander Hastings' Instagram handle is @xander hastings.
On Instagram, he has amassed a total of 4088 followers. However, with his appearance on Survivors, this number will undoubtedly rise to new heights.