Teen Mom OG couple Tyler Baltierra and Catelynn Lowell are enjoying their time with their recently born baby daughter.
On Tuesday, Catelynn, 29, allowed people the very first glimpse of her newborn daughter, as she posted a black-and-white picture of herself holding her baby girl.
"Exhausted but soaking up every second (heart emoji) she's absolutely perfect," Catelynn captioned the photo that had the baby facing away.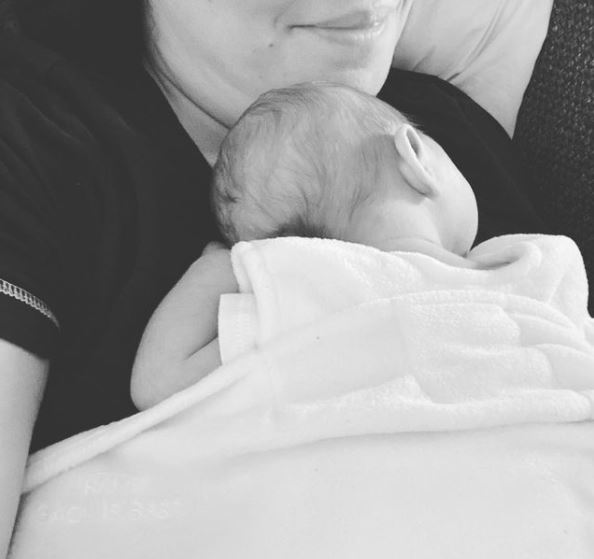 Tyler, 29, then posted his share of his baby's picture as he bonded with his little girl. The picture showed their daughter snuggled up in a blanket on his bare chest.
Interesting Read: Catch Up With Mari Pepin-Solis, Contestant Of "Bachelor In Paradise" Season 7
"There is no better feeling in the world than hearing your baby's little breathing sync with yours as both of your heartbeats do the same through the warmth of your skin as it touches theirs," Tyler captioned the black-and-white picture. "I'm head over heels in love! #DaddysGirl #GirlDad"
The newest addition to the family came to the world on Saturday, August 28, joining her siblings, Novalee (age 6), Vaeda (age 2), and Carly (age 12), whom the couple placed for adoption when they were on 16 and Pregnant.
The parents announced their baby's arrival on Saturday as Tyler wrote on his Instagram Story, "She's here and she's perfect!"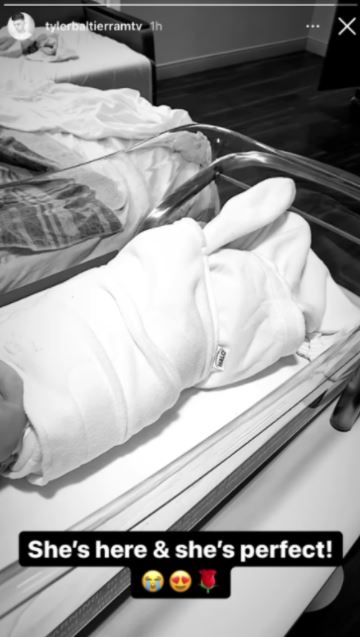 The couple has yet to reveal their newly born daughter's name, but Catelynn has been calling the baby "Baby R" on her social media posts. 
"Baby R is on her way," Catelynn had mentioned from the hospital. "Send positive vibes."
According to what the reality star told Celebuzz, this baby is their "last and final" child for her and Tyler.
News: Gregg Leakes, Husband Of RHOA Star NeNe Leakes, Has Passed Away At The Age Of 66
"We have found out that we are going to be having a … drumroll please … another girl!" Catelynn announced. "While we wanted a boy since this is our last, as long as she's healthy … that's really all that matters. This is our last and final but we know one day we will have a grandson and adore him!"
Catelynn Suffered a Miscarriage Before Expecting Their Baby Girl
Catelynn first announced that they were expecting was in February, three months after revealing she had suffered a miscarriage on Thanksgiving Day.
She posted a statement on Twitter that started with, "I WAS Pregnant and excited to share it with all of you and I am heartbroken to reveal that I lost the baby." 
"I am sharing this to let you know you are not alone. We are in this together and everyone experiences pain, loss, and the recovery from it and I am still in the thick of dealing with this loss as it was recent and all the emotional trauma that follows such a loss is an already horrifically hard year."
She then continued, "Thank you in advance for your prayers, love, and support. Know that I'm there for you and care as much as your guys are there to support me."
"I opened up about this only to help those who are experiencing the same thing to know that there's someone else every day experiencing this. This was painful to share… but again, you're not alone," she concluded.