What is Khloe Kardashian's opinion on the recent controversy surrounding her ex-boyfriend, Tristan Thompson?
The matter of Maralee Nichols suing Thompson for pregnancy and child-related expenditures is no news now. Nichols claimed in the lawsuit that she fell pregnant with a boy after alleged sexual contact with the Sacramento Kings player on his 30th birthday in March this year.
A source told E! News that Kardashian, who has a 3-year-old daughter True with Thompson, is "ignoring the noise" in the wake of the paternity suit.
"Khloe's focused on co-parenting," the source says, adding that the 37-year-old reality star and Thompson have been "broken up since spring."
Nichols gave birth last week, according to E! News on Monday, December 6.
Nichols is seeking "reasonable expenses of pregnancy and birth" as well as legal fees from Thompson, according to her lawsuit petition to determine the parental relationship, which she filed in June in Los Angeles. She's also asking for full legal and physical custody of her son as well as visiting privileges for Thompson.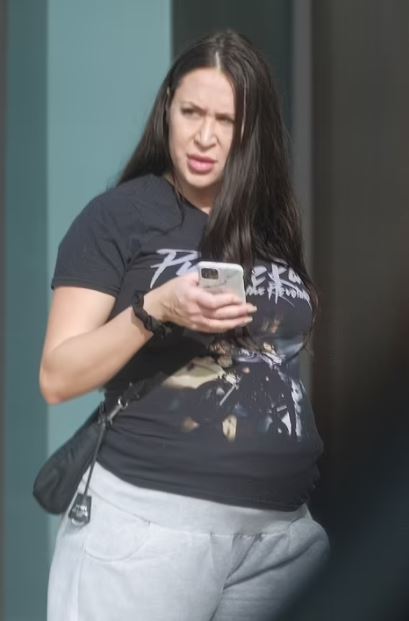 In addition to the paternity of Nichols' child, Thompson and Nichols are locked in a court battle over where the case should be resolved.
Thompson contended in a Houston lawsuit that the case should be resolved in Texas, where Nichols purportedly lived when they had intercourse, while Nichols responded that it should be resolved in California, where they both currently reside.
Related: Who Is Maralee Nichols? Tristan Thompson's Alleged Baby Mama's Instagram Announcement, Age & Job
Nichols also claimed that the paternity issue should be heard in California because she believes Thompson, who has a 4-year-old son Prince with ex Jordan Craig, "thinks forum shopping in Texas will save him money ultimately in child support."
In her initial filing, Maralee submitted a text message she said Tristan had sent her, which stated, "You know how I feel. My feelings haven't changed at all. Wont [sic] be involved at all. Btw if you think having this baby is gonna make you some money. It's completely wrong. You are aware that I'm retiring after this season. So in terms of support it will be whatever is required monthly for someone who's unemployed. It's texas so it will be only a couple hundred dollars."
His alleged text went on to say, "So you better off taking this 75k I'm offering cause you won't get nothing near that with having a kid with a father who's unemployed. All you will have is a baby with a father who has zero involvement with the child and a few hundred dollars of child support a month."