Harry Jowsey is an Australian model, television personality, social media influencer, podcaster, Youtuber, reality TV star, and entrepreneur who hails from Queensland. He is most known for heating up Netflix's reality dating show Too Hot To Handle on lockdown in 2020.
Harry opened up about the dating rumor with Khloé Kardashian on his Tap In podcast Tuesday. 
So, was Harry dating Khloe, or was it just a rumor, let's unveil the truth through this article. 
Harry Jowsey Sparked Dating Rumor With Khloe Kardashian 
On the Feb. 8 episode of his 'Tap In' podcast, Harry Jowsey clarified that he and Khloe Kardashian are not dating and the rumors are all fake. 
Harry further added saying that he wished he was a new Scott Disick, referencing Kourtney Kardashian's ex. He also said, "I wish these rumors are true, but they're not."
Check Out: What Is Jesse James Keitel's Gender, Boy/Girl/Nonbinary? Facts On Her Parents, Net Worth, Family, Dating
Furthermore, Harry said the dating rumor with Khloe originated from an Instagram account that shares unverified celebrity gossip. 
After posting on his Instagram Story that he was "about to go surprised someone special" with gifts, Harry suspected someone had submitted a phony tip to it. He decided to "be a f—king scumbag" once the rumor began to spread to other fan accounts, falsely tying him to Khloe.
Harry said, 
"The next morning, I posted a carousel of me in the bath, and the second photo was the flowers and the Bentley." 

"I was like, 'I might as well feed into it. Why not?'"
But the rumor mill died down soon after Khloe posted on Instagram that the claims were "ABSOLUTELY NOT TRUE."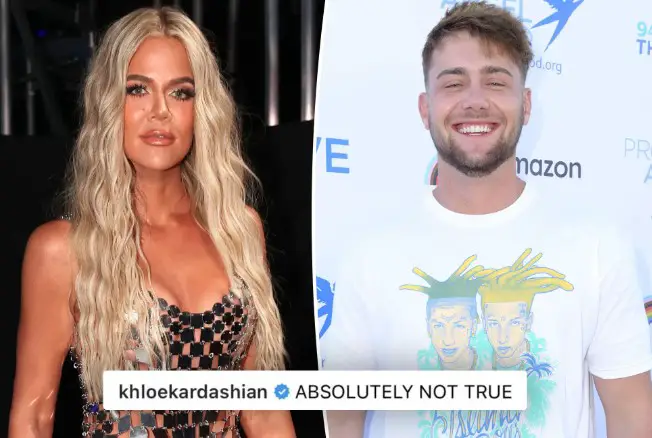 Despite the fact that Jowsey and Kardashian are not dating, the Australian star has acknowledged contacting her in the past.
Harry Briefly Dated Francesca Farago
When Harry first became renowned, his relationship with Francesca Farago from Season 1 of Too Hot to Handle was one of his most high-profile romances. In the first episode of the show, they were instantly attracted to each other and did their best not to breach any of the celibacy rules while spending time on a lavish island with their attractive co-stars.
However, they couldn't keep their hands off each other, Harry and Francesca ended up breaking more rules than anyone else!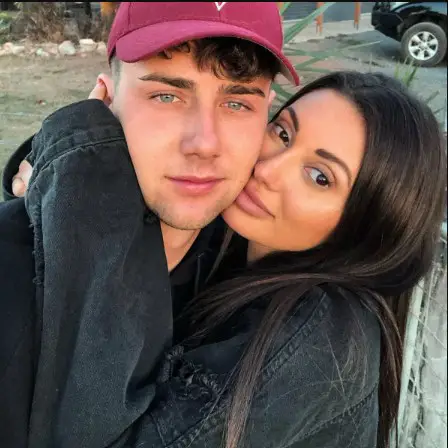 Soon after, Farago claimed that Jowsey no longer wanted to do long-distance with her, so the couple broke up in June 2020.
Following their public breakup, speculations circulated that Harry was dating Kylie Jenner's best friend, Stassie Karanikolaou.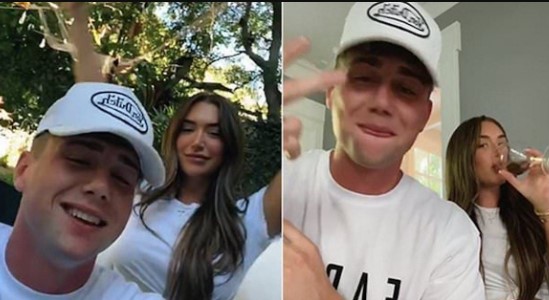 Although Stassie appeared in two of Harry's TikTok videos, neither of them has acknowledged or denied that they ever dated.
Who Is Harry Jowsey?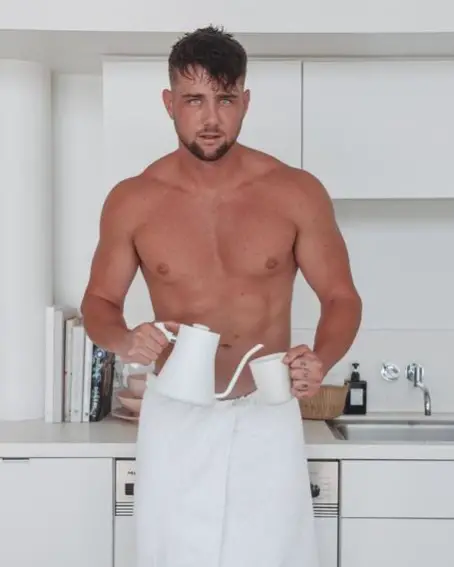 Harry is a 24-year-old Australian now residing in Los Angeles.
He's a YouTube sensation who appeared on Netflix's Too Hot To Handle dating show.
In 2018, this 6'5" hunk appeared on another dating show in New Zealand called Heartbreak Island.
Harry runs the Naughty Possums apparel line, which sells hoodies with slogans like "Boyfriend D***."
The YouTuber began his own dating advice podcast, Tap In with Harry Jowsey, in March 2021.
In 2021, he also appeared on the MTV show Match Me If You Can.