Maralee Nichols, the personal trainer and alleged baby mama of Tristan Thompson, has finally put out a response to the ongoing legal battle for child support.
"Took this beautiful photo last night of my new town!" she started the caption of the photo of Marina del Rey, California sunset. "I'm learning to focus on the beautiful things around me instead of all of the negative things."
The trainer continued, "Things feel very hard right now but I know eventually, this will be over and my baby boy and I can live a happy life. I made a mistake, but I'm human. I won't be posting any personal photos for awhile as I don't want to hurt my family. Thanks in advance for understanding."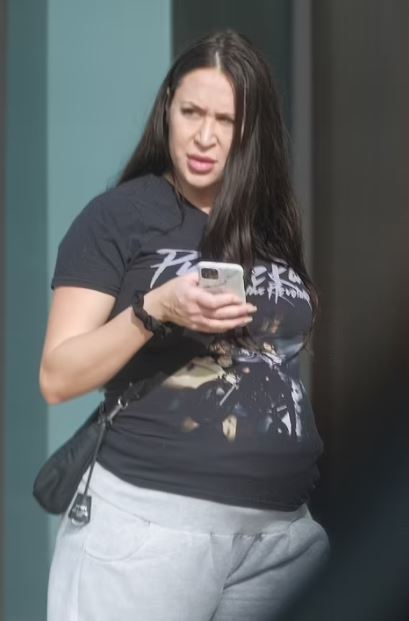 Maralee has since deactivated her Instagram account. 
This announcement has arrived the same day as reports claiming that Tristan Thompson, 30, offered Maralee Nichols $75,000 to get an abortion after she became pregnant with his child while he was dating Khloe Kardashian. 
According to a text message sent to Maralee, the basketball player told her that she would receive considerably less money if he were to pay child support under Texas law. The texts were obtained by Page Six in a legal filing.
"You are aware that I'm retiring after this season," the text read, pointing out his plans to leave the NBA in 2022. "So in terms of support it will be whatever is required monthly for someone who's unemployed. It's texas so it will be only a couple hundred dollars. So you better off taking this 75k I'm offering cause you won't get nothing near that with having a kid with a father who's unemployed."
Who is Maralee Nichols? 
Maralee Nichols is a 31-year-old fitness trainer. She competed in bodybuilding in the past, according to her previous social media posts.
Originally from Houston, Texas, the trainer has now moved to Los Angeles, after suing Tristan for child support.
Also Read: Facts About Gus Kenworthy, Colton Underwood's Friend On "Coming Out Colton"
She launched her paternity suit on June 30, 2021, in Los Angeles, as she demanded child support and reimbursement of medical expenses with pregnancy-related costs.
In the text that Tristan sent Maralee, he made it clear that he would not be present in the child's life. 
"You know how I feel. My feelings haven't changed at all. Won't be involved at all. Btw if you think having this baby is gonna make you some money. It's completely wrong," the text message read. 
The baby was allegedly conceived on Tristan's 30th birthday in March 2021, when he and Khloé Kardashian were still dating. 
Tristan is already a father to two kids. He shares his 3-year-old daughter True with Khloé Kardashian and 4-year-old son Prince with ex-girlfriend, Jordan Craig.