Matt Raney is one of the sons of Martin Raney, the star of the Discovery Channel series, Homestead Rescue and his wife Mollee. Matt and his sister Misty are the main characters with Matt being the hunting specialist. 
Matt and his wife Katie Raney living in Alaska will join the spin-off of Discovery's show Raney Ranch. 
When we looked into Matt's wife Katie, we discovered more about her, you wouldn't want to miss them. Read on to learn more about another Raney family member Katie. 
Who Is Katie Raney?
Katie appears to be in her mid-30s' hailing from Hawaii. As of now, she resides in Wasilla, Alaska with her husband and son. 
Her parents are named Michael 'Mike' Bird and Nancy Schumpert Bird. Her father was born in Kalispell, Montana to Lucille Carter Bird and William Hoy. He attended Kalispell High School and Northwest Nazarene College. He worked in various organizations and also served at the National Forest Services, Coastal Villages Regional Fund, HUD Office of Native Programs, and Alaska Division of Emergency Services. 
Sadly, her father passed away on 2nd July 2020 after his long battle with cancer. 
Don't Miss: Everything About Sam Sheen: Daughter Of Charlie Sheen And Denise Richards
Katie has two brothers Michael D Bird and Jesse D. Bird. 
She stands at the height of 5 feet 7 inches (1.70 meters). 
She has not shared information about her education and career. However, she tagged along with her husband and started helping out with the family's Raney Ranch after she got into a relationship with Matt. 
The ranch was started by Katie's father-in-law Marty, an expert craftsman, and survivalist. 
Moreover, she is also diligently learning craftsmanship and shares snaps of her work on her Instagram account. Her IG account goes by @katieraneyranch, where she has above 2K followers. 
Katie & Matt Raney
Katie and Matt got married on 1st May 2016 per Matt's Facebook bio. In 2020, the couple celebrated their fourth wedding anniversary. 
They are now parents to two children. They welcomed their first son Indy in 2018 and second daughter Ruby Raney in 2021.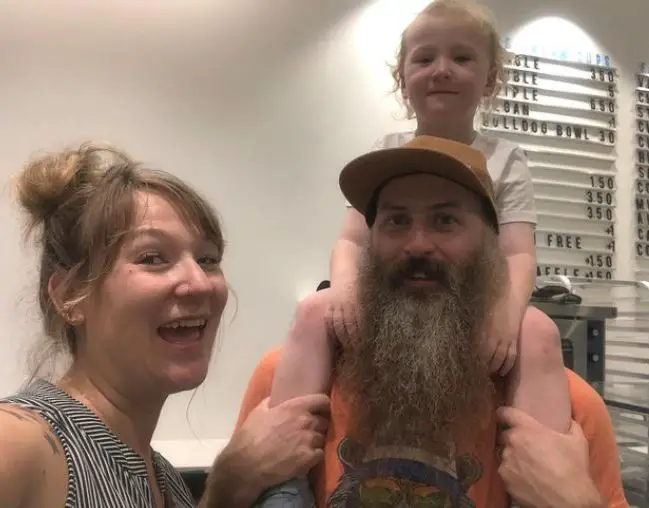 Katie On Homestead Rescue
Katie joined the Discovery's show Homestead Rescue with her husband and in-laws. In late December 2020, she announced about her trip filming with her whole family. She was also grateful to be a part of the project. 
More From Us: Who Is Bachelor Nation's, Kelley Flanagan? Biography, Age, Height, Family, Dating
As reported by Discovery, Raney's work to shape homesteads to outlast the homesteader by setting them up with tangible elements for long-term success and survivability to endure anything thrown their way. 
Raney's also created a way to make their fishing dreams come true and started a small business in Girdwood, Alaska.