The end of the road!
Amelia Gray Hamlin and Scott Disick have officially split following Scott's alleged DMs criticizing his ex, Kourtney Kardashian, going public. Multiple sources confirmed that the pair have split. 
News of their break up comes after an insider revealed that Scott, 38, and Amelia, 20, were having issues partly because of the Kourtney [Instagram DM] drama.
"Everything seemed fine last weekend and then all of a sudden, they seem to be having issues." 

"They are on the East Coast separately and didn't leave Los Angeles together." 
Amelia, the younger daughter of Lisa Rinna and Harry Hamlin — seemingly reacted to the situation posting a telling quote via social media, hinting at a split.
What Went Wrong?
Amelia and Scott were first linked in October 2020 after they attended a Halloween-themed birthday party organized by Kendall Jenner. In February 2021, the couple made their relationship Instagram official while celebrating Valentine's Day.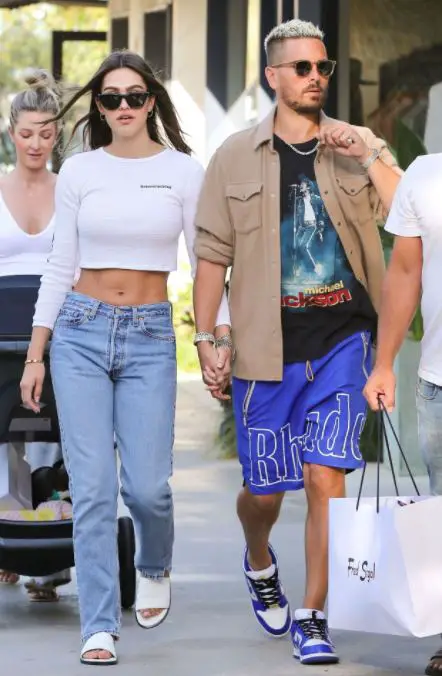 Despite the 18-years age gap, Amelia and Scott didn't feel the age difference between them. The thing between them was getting serious as Disick had openly told his friends how much Amelia means to him and how into her he is. 
Also Read: John Mulaney And Olivia Munn Are Expecting Their First Baby!
However, the couple hit a bump in their relationship after Younes Bendjima — who previously dated Disick's ex Kourtney Kardashian — leaked his alleged DMs with Disick on 31st August 2021. On his screenshots, Scott allegedly called out Kourtney's PDA with boyfriend Travis Barker.
Alongside a photo of Kardashian and Barker kissing while vacationing in Italy, Disick allegedly wrote: 
"Yo is this chick ok!???? Broooo like what is this. In the middle of Italy."
To which Bendjima, 28, allegedly responded,
"Doesn't matter to me as long as she's happy." "P.S. I ain't your bro."
Scott and Kourtney dated on and off from 2006 to 2015 and share son Mason, 11, daughter Penelope, 9, and son Reign, 6.
Kourtney and Bendjima had an on-off romance for three years until 2019.
Following the awkward DM debacle, Amelia was standing by Scott's side supporting him. However, their relationship eventually ran its course and the reason behind their splits was reported not related to the messages Scott sent about Kourtney. 
Per usmagazine.com, 
"This breakup was coming regardless."

"They're both taking it in stride."
Amelia — seemingly reacted to the situation by posting a telling quote via social media, hinting at a split.
She then posted a cryptic quote on her Instagram Story addressing the importance of not settling.
"Never settle for less. Not with your job, your friends, and especially not with your heart," the quote read. "Continue to seek what you are looking for and do not shrink yourself for the sake of other people. You deserve the best."
Who Is Amelia Gray Hamlin?
Amelia Gray Hamlin born on 13th June 2001 in Los Angles, California is the younger daughter of Lisa Rinna and Harry Hamlin. 
Her father is best known for TV shows such as Movie Stars (1999-2000) and Mad Men (2013-2014). 
Meanwhile, Amelia's mother is best known for The Real Housewives of Beverly Hills (2014-present) and Soap Talk (2002-2006). 
Hamlin is also the beloved niece of Clay Francis Lindus, Louie Hamlin, and David Gray Hamlin. 
Moreover, Amelia has two siblings; older sister Delilah Belle Hamlin and half-brother, Dimitri Alexander Hamlin.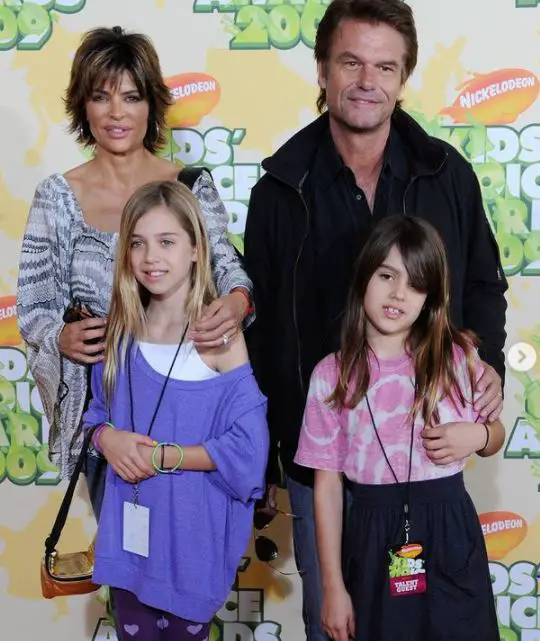 A California native stands at the height of 5 feet 9 inches (1.75 meters), weighing 52 kgs. She was warned by a doctor that if her eating disorder continued she might even die. In 2018, she revealed that she struggled with anorexia but was recovering. 
More From Us: Danielle Herrington Has Welcomed A Son! "It's Already Been 2 Weeks With My Boy"
For education, Amelia graduated from The Archer School for Girls. In 2019, she left her parents as empty-nesters and settled into her college apartment. As she dealt with anorexia, she decided to pursue a degree in nutrition, psychology, and wellness. 
While pursuing her education, she equally invested to establish her career as a model. She has modeled for Bad and Beautiful and for several photographers such as Jenn Collins from ADB Agency, Amaury Ness Arabia, and Kay Sukumar.
With her thriving fan following on her IG account she did a fair share of endorsements and sponsored products. She has endorsed for Coach, Solid & Striped, BLEUSALT, and Misguided. 
Moreover, her hard work from her modeling gigs boasted her a total net worth of $100K.