Jason Sabo and Pandora Vanderpump have been together for fifteen years and will celebrate a decade of marriage on Aug. 27. The couple is expecting their first child, according to the Daily Mail and E! News.
After learning about Pandora's pregnancy, people became more curious to know about the baby's daddy. In this article, let's learn more about Jason Sabo as we cover details on his age, parents, job, and net worth. 
Who Is Jason Sabo?
Jason Sabo was born on 16th November 1985 in Granger, Indiana, United States. His parents are named Dennis R Sabo and Valerie Sabo.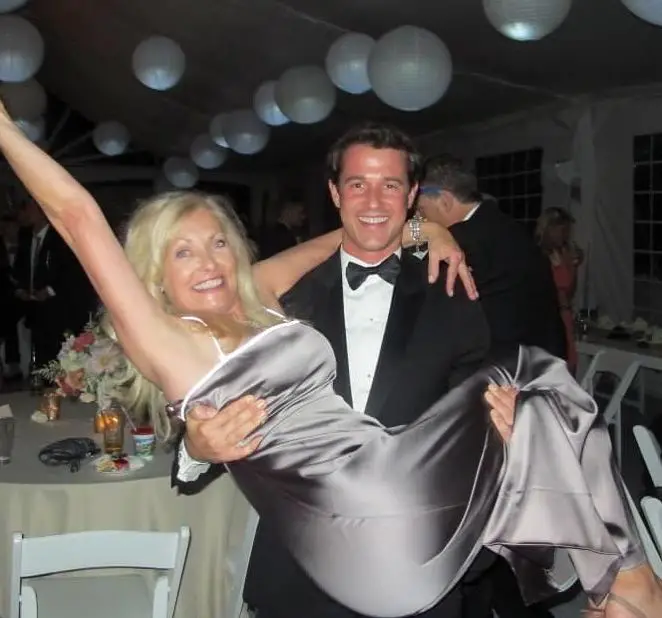 His father owned Sabur Technology in Granger. His company works on Health, Wellness, Fitness, licensing, and commercializing medical devices, diagnostic, and life science technologies. 
As per Jason's mother, she attended Warsaw Community High School and has retired from her job. His mother was previously married to David DeLamater and had a son named Matthew DeLaMater. 
During Jason's half-brother's wedding on 25th July 2010, he was a groomsman. 
More about his family, other than Matthew, Jason also has another brother named Gregory Sabo. He attended the University of San Diego and earned a BA degree in Marketing. He worked as Marketing Intern at The Divine Addiction LLC, as Assistant Manager at Villa Blanca Restaurant, Account Manager at LAZ Parking, Chain Territory Manager at Southern Glazer's Wine & Spirits, and Sales Representative at John Lenore. 
Getting back to Jason, he was enrolled at Pepperdine University and studied Philosophy, and in 2008 he earned his Bachelor of Arts. 
He had two years gap, and after that, he joined Pepperdine University, The George L. Graziadio School of Business and Management. There he studied Master of Business Administration; henceforth graduating in 2021 with a degree. 
While Jason was attending Pepperdine, he joined United States Senate as Legislative Correspondent and served for 8 months. After that, he started working as an account executive at JCI Worldwine Inc for a little over a year. 
During his thriving career, he has made a little over $2 million net worth. 
Jason & Pandora Fairy Tale Romance
Jason and Pandora allegedly dated for 6 years before they got hitched on 27th August 2011. In few weeks, they will celebrate their 10th wedding anniversary. 
On Saturday, Pandora debuted her growing baby bump during her mother Lisa Vanderpump's 2021 World Dog Day event in West Hollywood. While walking on the fundraiser's pink carpet, Pandora cradled her stomach in a long and flowy, blue floral dress with a straw hat. 
Pandora shared with E! News saying, 
"Jason and I are beyond thrilled, and very thankful to be able to start this new adventure." 

"It is such a blessing after such a difficult year for everyone.

"We are very excited!!!"
On the other hand, Lisa said she wants to be called "Nanny Pinky."
"Ken and I are overjoyed and are so happy for Pandora and Jason." 

"It's such wonderful news and has been such a difficult secret to keep. 

"We can't wait for the new baby to arrive and I'm so excited to become Nanny Pinky."
Meanwhile, Pandora also revealed that she is due in the winter and planning to keep the gender of their baby a surprise. 
Moreover, Jason and his wife are also godparents to James and the parents of their dog named Darling.