Comedian Kate Quigley was hospitalized after an accidental overdose of fentanyl-laced cocaine that killed three people at an LA house party. She was found unresponsive by police inside the plush $1.8 million apartments she rents on the Venice Canals. 
Following Kate's hospitalization on Saturday, her mother Fran Wyles wrote in a Facebook post,
 "Thank you everyone for your prayers and positivity. Kate is stable.

"She still isn't lucid for more than a moment at a time. We are optimistic that she will recover (tho it won't be quick).

"She is unable to post (contrary to reports) but we are hoping she might be able to tomorrow. Again, thank you."
Kate has not posted anything publicly regarding her recovery but allegedly texted a fellow comedian Brian Redban saying, "I'm alive. I'm not great. But I'm OK."
Fellow comic Fuquan Johnson, 42, was pronounced dead at the scene alongside stand-up Enrico Colangeli, 48, and Quigley's 33-year-old friend Natalie Williamson, 33.
Fuquan Johnson and Kate Quigley are known to have been friends and have been photographed together over the last few years.
Who Is Kate Quigley?
Kate Quigley regularly performs stand-up at venues around L.A. and has appeared in shows such as "The Office" and "Star Trek: Hidden Frontier."
She was born on 8th February 1982 making her Aquarius. She was raised in Canton, Ohio by her mother Fran Wyles. In one of her funny self-mocking tweets, she said she spent her early life in a dysfunctional family. Her father abandoned her and her mother when she was very young.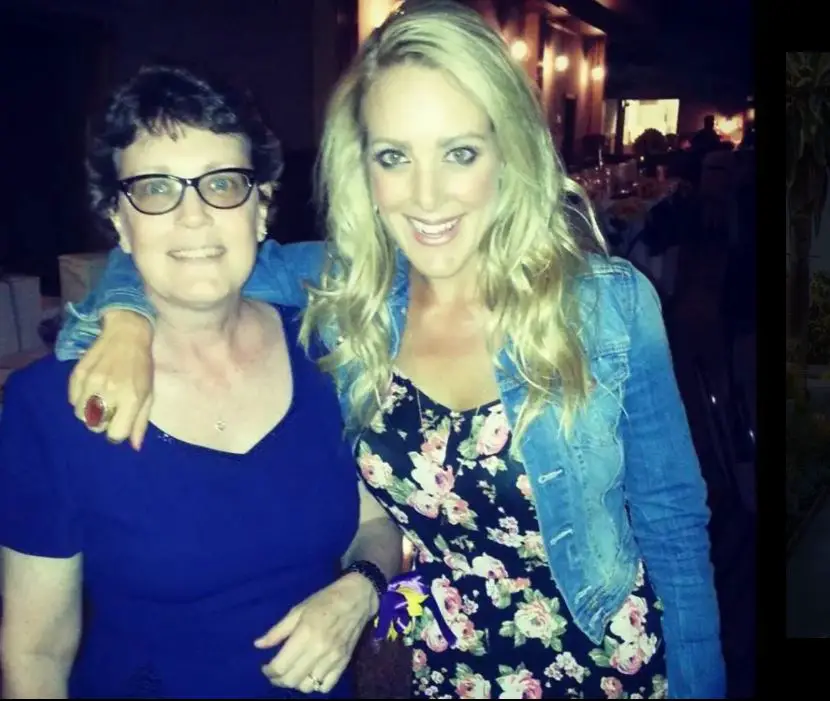 Other than that nothing much is known about her family background and siblings.
Career & Net Worth
Kate received her acting degree from the Chicago College of Performing Arts. Soon after she started her career and appeared in a non-credited role for The Office and also worked in a few TV shorts. 
However, she received her turning point only after she moved to Los Angeles where she started in showbiz proper. 
Quigley began her career as a comedian and did a lot of stand-up routines around 2010. Later, she made a mark all around the show business and in 2015 she hosted Playboy TV's Undercover, her famous gig so far. 
Don't Miss: John Mulaney And Olivia Munn Are Expecting Their First Baby!
In 2016, Kate hosted AVN Award on Showtime and worked for MTV 2's TV series Add TV. In addition, she has minor roles in My Super-Overactive Imagination, The Megan Mullally Show, and Apartment-9. 
Furthermore, she has hosted a podcast called #datefails where she invited all kinds of guests and talked about relationship advice, date fails, and shameful sex stories. 
As of 2021, Kate is reported to have an estimated net worth of $1.2 million. 
Relationship History
Kate is currently single; however, she has a long relationship history. At 19, she married her high school boyfriend who was very caring and supportive. She moved to Chicago with her husband and lived there for almost 10 years. 
Sadly, after 10 years, differences were created after Kate and her husband wanted to move to a different place. She wanted to move to LA whereas her husband to New York. Eventually, it lead to divorce and the couple went separate ways. However, Kate mentioned that her divorce was very amicable and she is still friends with her former husband. 
Also Check Out: Amelia Gray Hamlin Split From Scott Disick: What Went Wrong?
After Kate divorce, she dated many guys. In 2016, she dated Chris Bukowski, an adult star and Bachelorette contestant. 
In 2019, Quigley also revealed that she once dated comedian Bobby. Moreover, her most high-profile boyfriend was Darius Rucker, an R&B singer.
They dated in 2020 and split by late Summer 2021. TMZ also claimed that Kate and Bobby are no longer an item. 
Some Facts On Kate
Kate stands at the height of 5 feet 5 inches (1.65 meters). She has an amazing body with measurements of 36-24-32. 
She wears a shoe size of 7.5.
Some reports claimed that she went through a series of plastic surgery for her breasts. When she first had breast implants, she had some complications and further had three surgeries to amend those complications.